That's It, Russia, No Netflix For You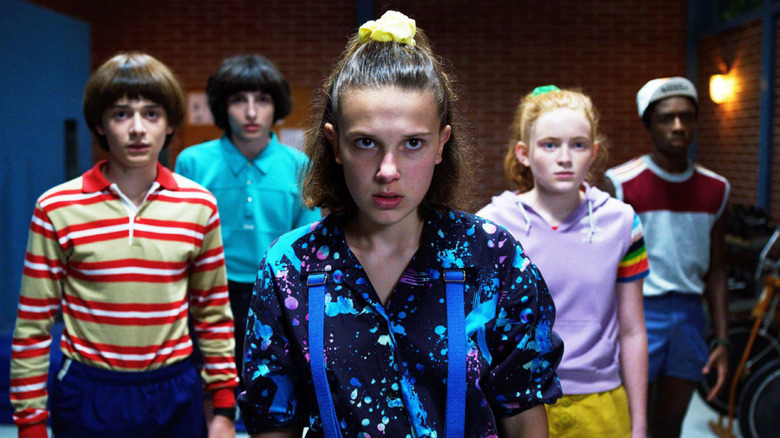 Netflix
It's official: Netflix has suspended its service to Russia in response to President Vladimir Putin's ongoing invasion of Ukraine. It joins a growing number of U.S. companies and organizations, including the five major Hollywood studios (Disney, Universal, Warner Bros., Paramount, and Sony), to cut ties with the country.
"Given the circumstances on the ground, we have decided to suspend our service in Russia," said a spokesperson for Netflix, per a report from Variety. This comes on the heels of Netflix stating it has "no plans" to add Russian government-controlled channels to its streaming service "given the current situation," in spite of a Russian law (which went into effect on March 1, 2022) stipulating that companies with over 100,000 subscribers must carry various location stations. 
Among the channels covered under Russia's new regulation is the Moscow-based Channel One, which has long been accused of airing state-run propaganda. Infamously, back in 2018, it was even caught running material from the tactical computer game "Arma-3" and trying to pass it off as a clip of real-life war footage from the front-line in Syria.
Want to know more about Ukraine? Netflix is here to help!
Unlike other countries, Netflix has a fairly short history in Russia. Its streaming service only launched there in 2016 and has close to one million subscribers, which is a (very) small fraction of the 222 million subscribers it has worldwide. All the same, the Ukrainian Film Academy has called upon the company and other businesses associated with the global film industry to boycott Russia for the time being, noting how they could be used to fund the government's nefarious actions:
"We urge you to terminate all contracts with them. Remember that the business that will use your films pays taxes to the Russian budget, which finances the army that violated the borders of an independent state and buys missiles to bomb the civilian population of Europe."
Elsewhere, Netflix has also made the 2015 documentary "Winter on Fire: Ukraine's Fight for Freedom" available to watch for free on its YouTube channel (see the video above). Directed by Evgeny Afineevsky, the critically-acclaimed film centers on the Euromaidan protests (which took place from November 2013 to February 2014) in Ukraine, in response to now ex-president Viktor Yanukovych's refusal to sign an agreement with the European Union in favor of strengthening his administration's ties to Russia. The movie's synopsis reads as follows:
"In just 93 days, what started as peaceful student demonstrations became a violent revolution. Netflix documentary 'Winter on Fire' brings you the story of Ukraine's fight for freedom from the frontlines of the 2014 uprising."