Sony Has Now Pulled Morbius' Russian Theatrical Release In Light Of Recent Events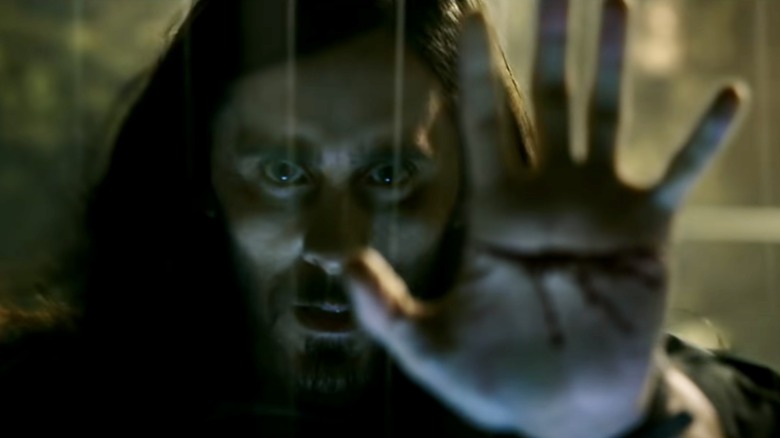 Sony Pictures
Sony Pictures is the latest distributor to pull its movies from the release calendar in Russia due to the country's ongoing invasion of Ukraine. This move will most immediately impact the release of "Morbius," the Spider-Man-adjacent vampire superhero film starring Jared Leto.
We previously reported that Disney has elected to halt all of its theatrical releases in Russia, including Pixar's "Turning Red," which is due to receive a streaming release in the U.S. Warner Bros. quickly followed with the announcement that it is withdrawing all of its releases from the schedule there, as well, beginning with "The Batman" — which was days away from its Russian premiere — and continuing into the coming months with other major releases like "Fantastic Beasts: The Secrets of Dumbledore."
Now, Sony is joining in the boycott, removing "Morbius" from the release docket. In a statement to The Wrap, a Sony spokesperson said:
"Given the ongoing military action in Ukraine and the resulting uncertainty and humanitarian crisis unfolding in that region, we will be pausing our planned theatrical releases in Russia, including the upcoming release of 'Morbius.' Our thoughts and prayers are with all those who have been impacted and hope this crisis will be resolved quickly."
Studios can offer humanitarian aid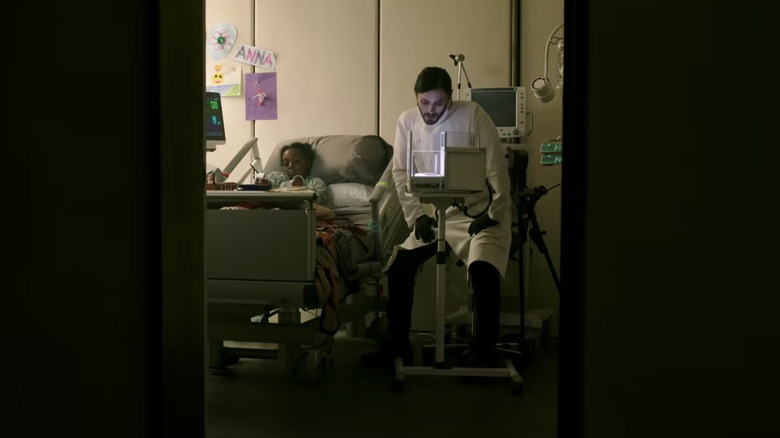 Sony Pictures
Yanking their films from Russia in response to the continuing warfare is one way for studios to show support for Ukraine and condemn Russian president Vladimir Putin's actions. Another way is through humanitarian aid. Disney has taken the lead there and said that it is working with non-profit "partners to provide urgent aid and other humanitarian assistance to refugees."
Ukraine's president, Volodymyr Zelensky, started out as a comedian and actor, starring in "Servant of the People," and even playing the voice of Paddington Bear, himself a refugee.
Though Morbius is a Marvel character, Sony owns the movie rights to him since he was included in the deal that gives the studio control over Spider-Man and his villains, of which Morbius is considered one. At home and abroad, "Morbius" has already endured numerous release setbacks because of the pandemic. The first teaser for it hit all the way back in January 2020.
Since Russia is among the top 15 international box office markets, forgoing any releases there indefinitely will come at a cost to the studios. Sony, Disney, and Warner Bros. will all be taking a financial hit, but in the grand scheme of things, that's a small sacrifice to make given the seriousness of what is happening now in Ukraine.