The Batman's Russia Release Has Been Pulled By Warner Bros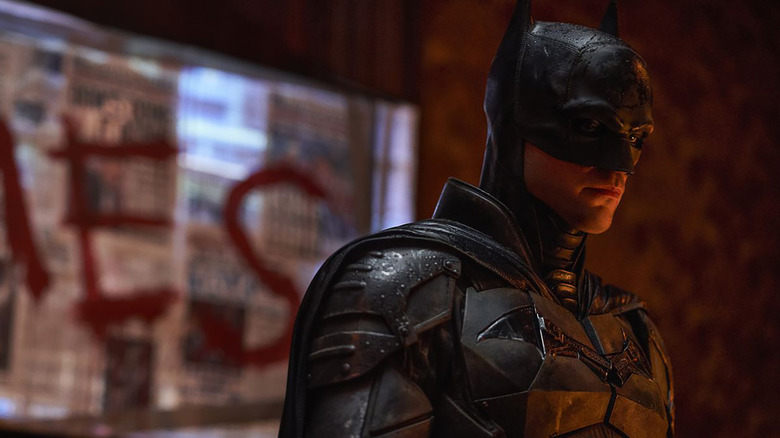 Warner Bros.
It was only a matter of time before other studios followed Disney's lead to not release any films in Russia in light of the invasion of Ukraine, as Warner Bros. has announced they will be halting the Russian premiere of Matt Reeves' highly-anticipated "The Batman." The film was due out on March 3, 2022, as part of the film's global release schedule. "We will continue to monitor the situation as it evolves. We hope for a swift and peaceful resolution to this tragedy," said a spokesperson for WarnerMedia in a statement. The announcement for "The Batman" is the first in an upcoming slew of Warner Bros. releases, with "Fantastic Beasts: The Secrets of Dumbledore" due April 14, 2022, and "DC League of Super Pets" on May 19, 2022. Depending on how the invasion continues, the later releases may follow suit.
Russia is one of the top 10 – 15 global box office markets, so it's a guarantee that the studios are going to be missing out on massive profits and disrupting the pandemic-recovering independently owned movie theaters by making the difficult call of putting their films on pause. The release of "Spider-Man: No Way Home" in Russia brought in over $44.5 million, or roughly 2.4% of the film's over $1.8 billion gross. As Russia invaded Ukraine, Joe Wright's "Cyrano" and Paramount's "The Godfather 50th Anniversary," opened in theaters in the region. There's been no word yet on whether or not the films are going to be pulled from theaters following Russia's invasion.
Prepare for other studios to do the same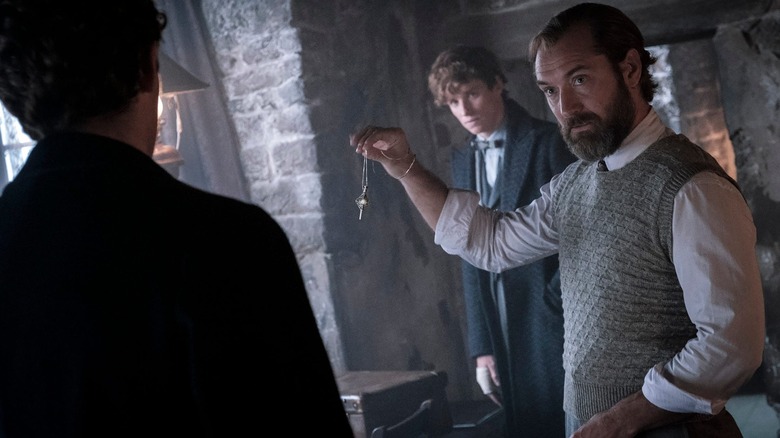 Warner Bros.
Disney and Pixar's "Turning Red" was due to hit Russian theaters on March 10, 2022, but was taken off the docket just before Warner Bros. made their announcement regarding "The Batman." A spokesperson for the Walt Disney Co. said in a statement, "Given the unprovoked invasion of Ukraine and the tragic humanitarian crisis, we are pausing the release of theatrical films in Russia, including the upcoming 'Turning Red' from Pixar." Disney also said they will be basing future business decisions on the evolving situation and will be working with their NGO partners to provide aid and humanitarian assistance to Ukrainian refugees.
It's a difficult decision to make, especially as those who will be most impacted by the decision are Russian movie fans and theater-owners who are likely not in favor of what's happening nor the authoritarian leader in charge who ordered the invasion. Russia is due to receive Paramount's "The Lost City" and "Sonic the Hedgehog 2" in addition to Sony's "Morbius" and Marvel's "Doctor Strange in the Multiverse of Madness." If the invasion continues, there's a high likelihood that all of the films will also be pulled from Russian theaters.