Kal Penn Boards The Santa Clause Sequel Series At Disney+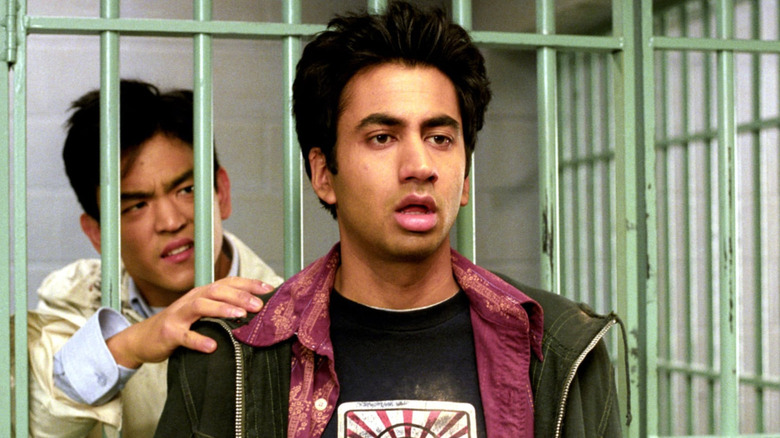 Warner Bros.
"The Santa Clause," a family comedy released by Disney in 1994, starred Tim Allen near the height of his popularity, back when he was on "Home Improvement" and one year before he first voiced Buzz Lightyear in "Toy Story." Like most of the films he's made since then, "The Santa Clause" blends Allen's stand-up comedy with slapstick and sentiment. It tells the story of one Scott Calvin (Allen), a well-to-do toy salesman who becomes the new Santa Claus after he inadvertently causes the previous one to fall off his roof on Christmas Eve and puts on his suit, per the instructions on a card in Santa's coat.
Although it was mostly well-reviewed by critics and a hit at the box office, it took the House of Mouse a whole eight years to get a sequel to the movie, 2002's "The Santa Clause 2," off the ground, followed by a third film, "The Santa Clause 3: The Escape Clause," in 2006. It also only just occurred to me that the first three "Santa Clause" movies used more or less the same titling scheme as the "John Wick" films. Make of that what you will.
Moving on — Disney is now pressing ahead with a "Santa Clause" limited sequel series for Disney+, in lieu of making a fourth movie. Variety reports that "Harold & Kumar" alum Kal Penn has now joined the show's cast, with Allen already onboard and Elizabeth Mitchell reprising her role as Scott Calvin's second wife-turned Mrs. Claus, Carol Newman, from "The Santa Clause 2 & 3."
Something something '90s nostalgia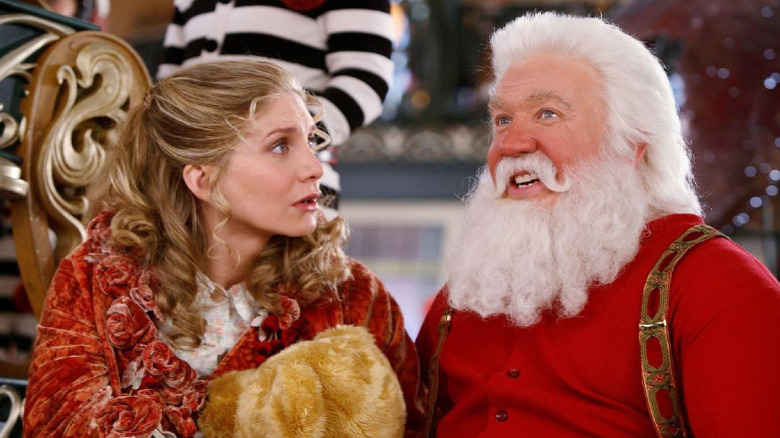 Buena Vista Pictures
Jack Burditt, the creator of the Allen-led sitcom "Last Man Standing," is acting as showrunner on the "Santa Clause" series, with Jason Winer ("Modern Family") directing. The show finds Scott on the brink of turning 65 when he comes to realize it's time for him to hang up his Santa hat and spend more time with Carol and their two kids south of the Pole. Penn will co-star as Simon Choksi, who's described as follows: 
An ambitious game inventor and product developer, and a devoted single father, Simon can talk the tech mogul talk but can't walk the walk, and his dreams of being the next Bezos fall drastically short. But all that changes after a visit to the North Pole.
As much as the "Santa Clause" series is the result of Disney+ needing to keep the spice content flowing as the streaming wars rage on, it's also part of a larger wave of 1990s nostalgia in pop culture (in keeping with what's commonly known as the 30-year cycle). Need more proof? Along with "Santa Clause," a reboot of "The Crow" is showing fresh signs of life, Disney+ is working on a new live-action "Goosebumps" TV series, HBO Max only just revived the "Sex and the City" franchise with "And Just Like That...," The CW is refusing to give up on a "Babylon 5" reboot show, and it's been a hot minute since the last big update but you just know someone is doing their best to get the "Animorphs" movie back on track. Does this mean Disney's on the verge of finally green-lighting Jordan Peele's "Gargoyles" film pitch? Frankly, when it comes to '90s brands, all bets are off right now.
Production on the "Santa Clause" series will begin in March for an as-yet-unknown premiere date on Disney+.