Some Major Stars Are In Competition To Star In The Madonna Biopic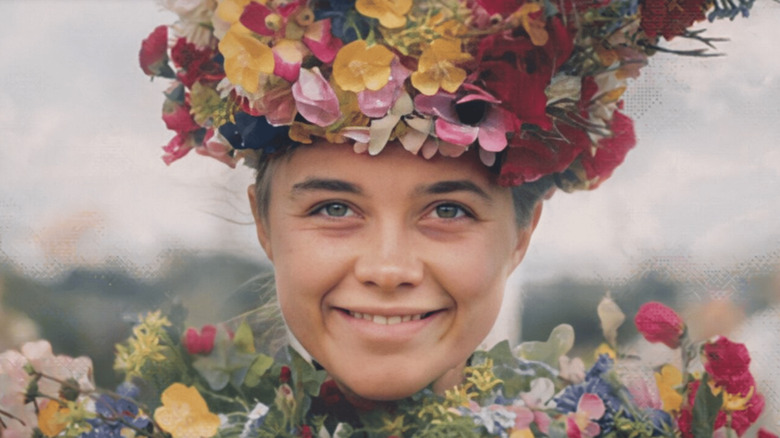 A24
I'm honestly shocked that Madonna isn't starring in her own biopic (you know, the one she is directing and co-writing), but I suppose you've got to pass the Madonna torch on at some point, even if it is only temporarily ... and by proxy. Regardless, the film is searching for its Material Girl as we speak, and the competition is fierce from both a talent and physical perspective. And by that I mean, these women are dancing and singing their hearts out to prove that they can take us there. I don't know how many more Madonna lyric jokes will come tumbling out of my brain throughout the course of this story, but here's hoping those were the last ones. As always, I'm sorry.
According to The Hollywood Reporter (THR), the bevy of incredibly talented actresses on the Madonna docket include bigger names like Florence Pugh ("Midsommar") and Julia Garner ("Ozark," "Inventing Anna") and newer faces like Alexa Demie ("Euphoria") and Odessa Young ("Assassination Nation"). Real live musicians like Bebe Rexha and Sky Ferreira have also been considered for the role, but it's unclear as to whether they're still in the running. If they are, 1. That's cool, and 2. We're truly never going to get a second Sky Ferreira album, are we?
I'm down on my knees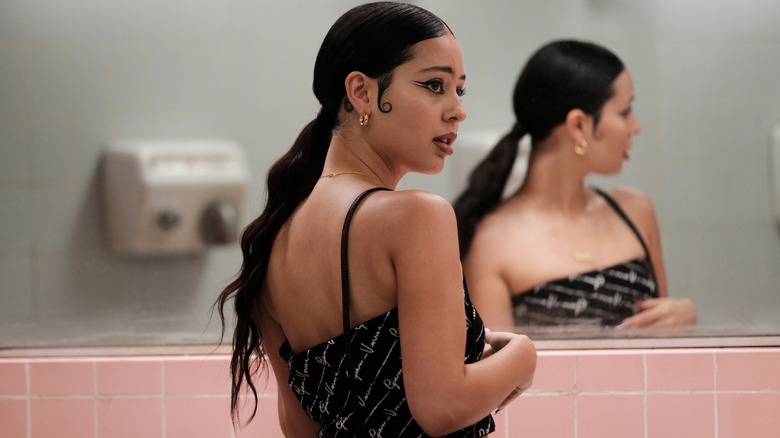 HBO
Sources close to the film told THR that auditions have been especially intense, with some actresses stuck in the process for months. The wild audition schedule includes hours of choreography sessions both with Madonna's choreographer and Madonna herself, on top of singing with Madonna, and reading lines with Madonna. 
I cannot imagine how stressful it must be to sing and dance like Madonna in front of Madonna, who is still very good at both of those things. I mean, imagine voguing in front of Madonna ... for 11 hours. That's probably not how that worked, but still! Everything around this story is very hush-hush, but it sounds like even when the audition process is over, the chosen actress will be staring down the barrel of even more training before filming starts. Just cast Madonna, Madonna! Let these women go home!
Besides Madonna, who is involved in so many aspects of the project, the unnamed biopic will be produced by Amy Pascal, co-written by Erin Cressida Wilson ("Secretary"), and distributed by Universal. Despite the intensive auditioning process, the film is still in the early stages, with an unfinished script that may or may not culminate at Madonna's 1990 "Blond Ambition" tour. 
Whatever happens with this project, I'm sure it'll be a chapter in someone's tell-all memoir. I can see the pages now.