Ozark Season 4 Part 2: Release Date, Cast, And More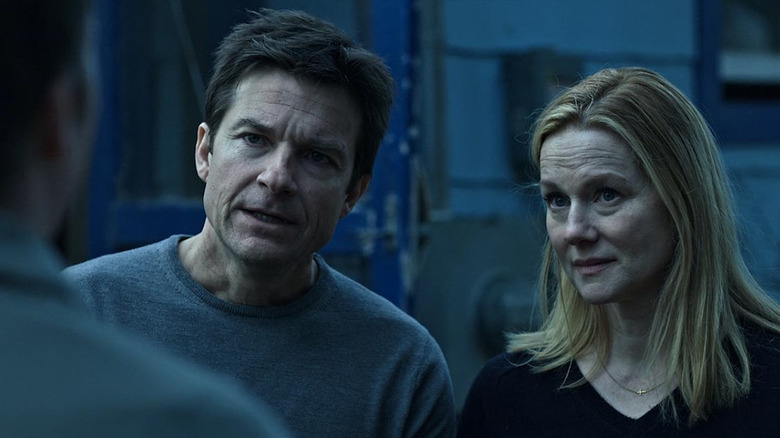 Netflix
(Welcome to ...And More, our no-frills, zero B.S. guide to when and where you can watch upcoming movies and shows, and everything else you could possibly stand to know.)
At times, it feels like the amount of stuff getting dumped to Netflix is downright overwhelming. Certain shows or movies just get lost in the flow. But sometimes, cream truly does rise to the top, and such was the case with "Ozark." The wildly beloved drama debuted somewhat quietly in 2017 but, over the course of its run, has become one of the most-watched, most acclaimed originals the streaming service has ever produced. Unfortunately, all good things must come to an end, and that end is soon coming for "Ozark" as the second half of the show's final season is just around the corner. And we're here to get you ready to say goodbye to the Byrde family with all the need-to-know information about these final episodes.
Here is everything you need to know about "Ozark" season 4, part 2.
Ozark season 4 release date and where you can watch it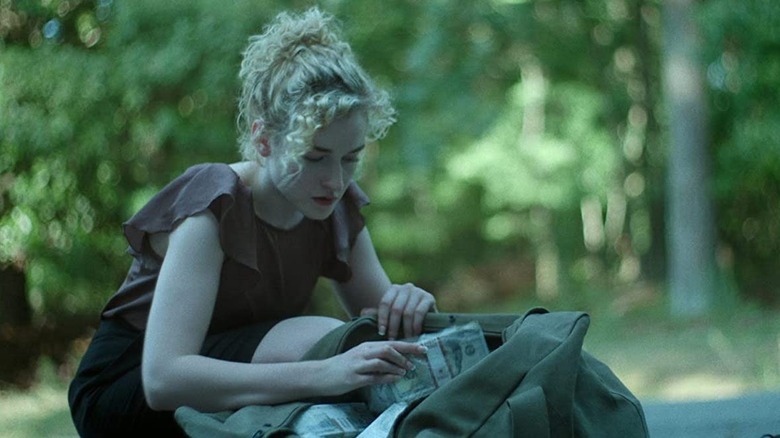 Netflix
"Ozark" season 4, part 2 will drop on Netflix on April 29, 2022. As is always the case, all of the episodes will be released at once for your binging pleasure. And yes, the show remains exclusive to Netflix so those who wish to see how all of the drama wraps up will need to be subscribed in order to do so.
What is Ozark?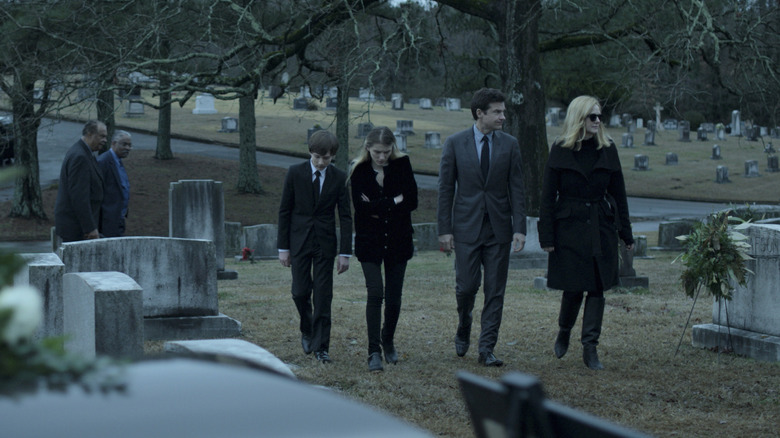 Netflix
"Ozark" is a present-day drug drama that centers on the Byrde family and their journey from a normal, suburban Chicago existence to heading a dangerous criminal enterprise in the Ozarks. Hence, the title. Yes, comparisons have been made to "Breaking Bad" over the years, but it is by no means a carbon copy of the Vince Gilligan show of the same name. It has managed to stand on its own two feet throughout its run, amassing an audience through simply being a very good show that a lot of people talk about.
Ozark season 4 part 2 showrunner, crew, and more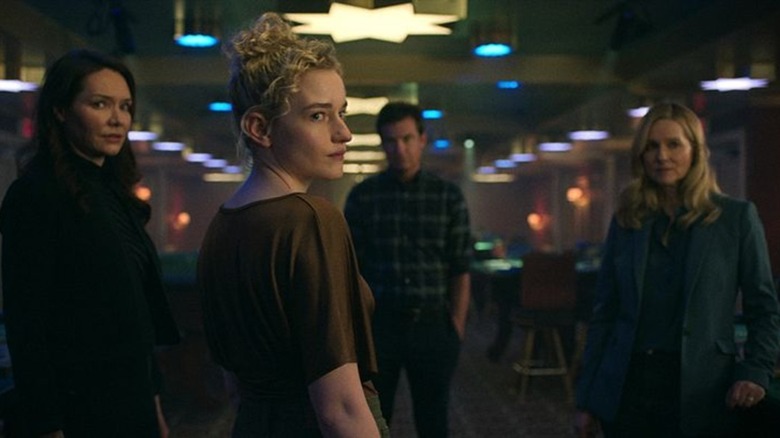 Netflix
Chris Mundy serves as showrunner, writer, and executive producer of the show. Jason Bateman, Mark Williams, John Shiban, Patrick Markey, and Bill Dubuque additionally serve as executive producers, with Laura Linney on board as a co-executive producer. The show hails from MRC Television.
Ozark season 4 part 2 cast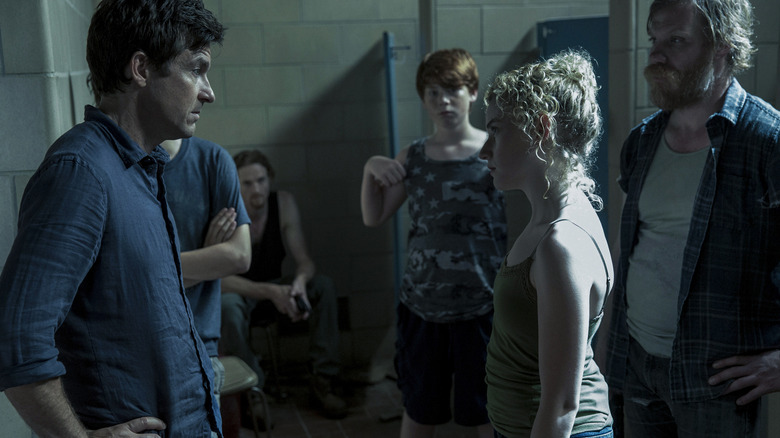 Netflix
The cast is once again led by Jason Bateman, Laura Linney, and Julia Garner. The larger ensemble also includes Sofia Hublitz, Skylar Gaertner, Jessica Frances Dukes, Felix Solis, Damian Young, Alfonso Herrera, Adam Rothenberg, Joseph Sikora, Bruno Bichir, CC Castillo, Katrina Lenk, Bruce Davison, Ali Stroker, and Veronica Falcón.
Ozark season 4 part 2 trailer and synopsis
Netflix did release the above teaser trailer for "Ozark" season 4, part 2 in announcing the release date for the second half of the season. We will undoubtedly be getting a more comprehensive trailer a little closer to the release date though. Aside from that, we have the show's official synopsis below.
In Ozark, This money-centric present-day story revolves around financial planner Marty (Jason Bateman) and Wendy Byrde (Laura Linney) and their family's sudden relocation from the suburbs of Chicago to a summer resort community in the Missouri Ozarks. Rather than the familiar skyscrapers and trading floors, Ozark explores capitalism, family dynamics, and survival through the eyes of (anything but) ordinary Americans.