Superhero Bits: Venus Returns To TMNT, Spider-Man: No Way Home Cover Art & More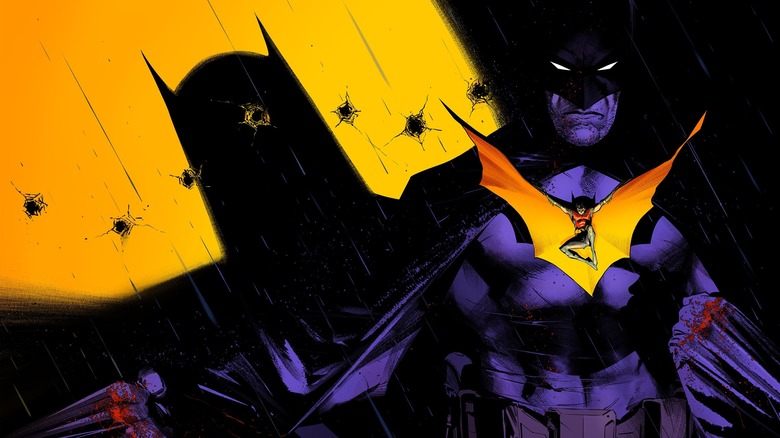 DC Comics
(Superhero Bits is a collection of stories, updates, and videos about anything and everything inspired by the comics of Marvel, DC, and more. For comic book movies, TV shows, merchandise, events, and whatever catches our eye, this is the place to find anything that falls through the cracks.)
In this edition of Superhero Bits:
DC's "Batman" gets a brand new writer
The "Spider-Man: No Way Home" Blu-ray box art has been revealed
A long-lost member of the Teenage Mutant Ninja Turtles is coming back
Kathryn Hahn teases Agatha's "WandaVision" spin-off
Watch the Superman & Lois Season 2: 'Tried and True' promo
Here's the official promo for the sixth episode of the second season of "Superman & Lois" on The CW:
Lois (Elizabeth Tulloch) tells Clark (Tyler Hoechlin) that she and Chrissy (Sofia Hasmik) plan to do a deeper dive into the Inverse Society and Lana (Emmanuelle Chriqui) and Sarah (Inde Navarrette) try to comfort each other after the fallout at Sarah's quinceañera. Meanwhile, Jordan (Alex Garfin) notices something suspicious in Jonathan's (Jordan Elsass) book bag. Lastly, Lt. Mitch Anderson (guest star Ian Bohen "Teen Wolf") finds himself under fire for the deterioration of the department of defense's relationship with Superman.
The episode was directed by Amy Jo Johnson, with a script by Max Kronick and Patrick Barton Leahy.
Venus, the original female Ninja Turtle, returns in March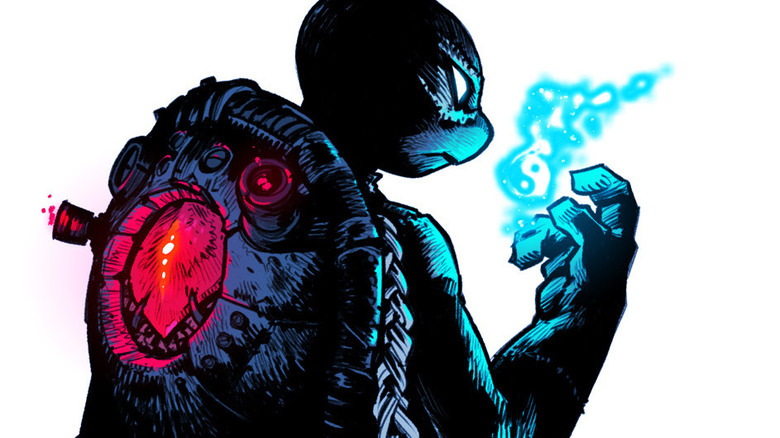 IDW
IDW has announced that "Teenage Mutant Ninja Turtles" #127 will bring back an important character within the lore of the franchise. Venus, the first female member of the Nina Turtles, debuted in the short-lived live-action show "Teenage Mutant Ninja Turtles: The Next Mutation." Now she will be a big part of the upcoming story arc in the comics. The issue is written by Sophie Campbell and illustrated by Pablo Tunica. Here's the official synopsis:
In the current storyline, the Turtles have their hands full navigating the factions of Mutant Town, a quarantined neighborhood in Manhattan's East Side populated entirely of victims of a mutagen bomb detonation. Amid gang tension from the territorial Punk Frogs and drama unfolding between the extradimensional Utroms and Triceratons, the Turtles delve into the laboratory of the mysterious Dr. Barlow... And what they discover will change the course of Teenage Mutant Ninja Turtles forever.
"Teenage Mutant Ninja Turtles" #127 hits stands on March 16, 2022.
Midnight Mass star Rahul Kohli nails Kevin Conroy's Batman impression with one word
Though Rahul Kohli did not post this to be taken seriously, the "Midnight Mass" star recently shared an impression of "Batman: The Animated Series" star Kevin Conroy's iconic take on the DC superhero. Kohli, with just one word, absolutely nailed and anyone who has enjoyed Conroy's iteration over the years will likely agree. To add to the fun, Kohli is currently filming "The Fall of the House of Usher" for Netflix alongside Mark Hamill, who has often voiced Joker in Conroy's Batman projects. The "Star Wars" icon replied to the tweet saying, "Nailed it. Now do your Harley Quinn, which I heard is quite strong." Tremendous.
Rogue and Gambit come to Fortnite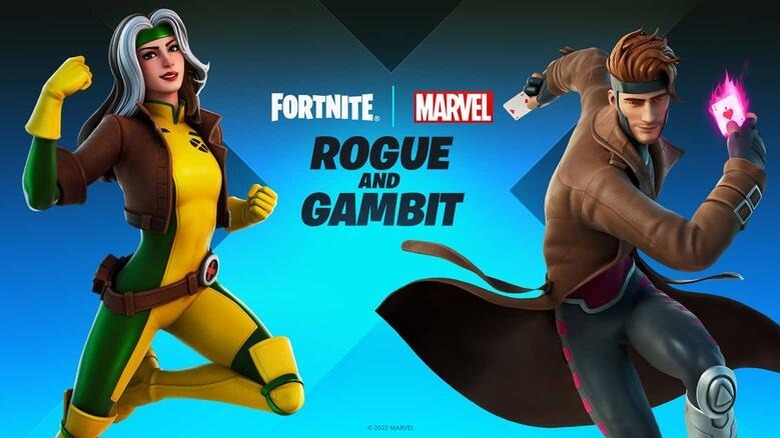 Marvel
Marvel has had a longstanding partnership with Epic Games, which has brought a great many characters from the comic universe to "Fortnite" over the years. The latest Marvel Comics heroes to make their way to the popular game are Rogue and Gambit, with character skins and other accessories now available in the game's item shop. The items can be purchased individually or as part of the Rogue & Gambit set. Those interested in obtaining these mutants for the purposes of "Fortnite" fun can do so by clicking here.
Cable statue from Kotobukiya available for pre-order
Some characters just tend to look great visually, and Cable has always seemed to be one of them. To that point, the folks at Kotobukiya have shared that the above Cable statue, which we revealed late last year, is now available for pre-order, and it is pretty damn impressive. The figure stands at 14 inches and is part of the company's signature series lineup. For those who may be wondering, yes, Deadpool will be the next character to get the treatment in this line. For now, Cable is going for $635 and is expected to ship between October and December of this year. Those interested can get full details and/or pre-order by clicking here.
Kathryn Hahn hypes up Agatha: House of Harkness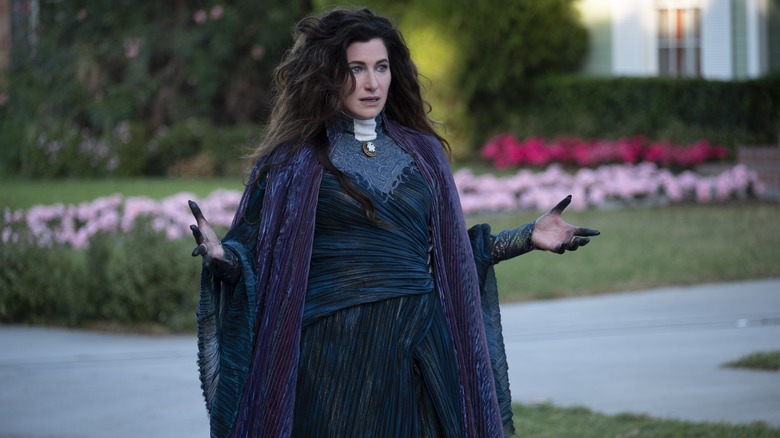 Disney+
Agatha Harkness became a breakout character in last year's "WandaVision," so much so that Kathryn Hahn has been given her very own spin-off series on Disney+. In a recent interview with Entertainment Weekly, the actress had some brief words to share about the show, which is still firmly in the development stage. Be that as it may, Hahn calls what she has seen, up to this point, "exactly what I would have hoped and dreamt." As for what those dreams are made of? We'll have to wait until "Agatha: House of Harkness" drops to find out.
Spider-Man: No Way Home box art has been revealed
We recently learned that Sony will finally be bringing "Spider-Man: No Way Home" to digital platforms in March, with the physical release set to follow in April. Now, the cover art for the various physical releases has been revealed. The 4K Ultra HD release arguably has the most compelling cover, but we also have Best Buy's steelbook to look forward to, which was revealed several weeks back. Regardless of the look of the cover art, Sony should have no trouble moving units here as the movie now ranks as one of the highest-grossing in history.
Chip Zdarsky to bring about Batman's Doomsday for DC
Lastly, it has been revealed that former "Daredevil" writer Chip Zdarsky is going to be the new man taking over DC's main "Batman" comic alongside artist Jorge Jimenez, and the writer has big plans for the Caped Crusader. Zdarsky, in sharing the news on his Substack, indicated that he is in this for the long haul. To that end, in explaining (vaguely) what lies ahead, he made a rather bold claim:
"I don't want to give away too much about where we're going here. Anyone who's read my Daredevil run knows I like to plan things out and keep things under wrap so people just enjoy what they're reading instead of enjoying spoilers before they read it. All I'll say is, our first arc, Failsafe, is Batman's Doomsday. It's non-stop action and puts Batman in a very different place by the end of it."
So yeah, that is saying a lot. It appears the hero is about to get a gigantic makeover in the public eye, especially with "The Batman" also hitting theaters next week. So what does Batman's Doomsday look like? We'll know come summertime. "Batman" #125 hits stands on July 6, 2022.