The Best Movies Leaving HBO Max In March 2022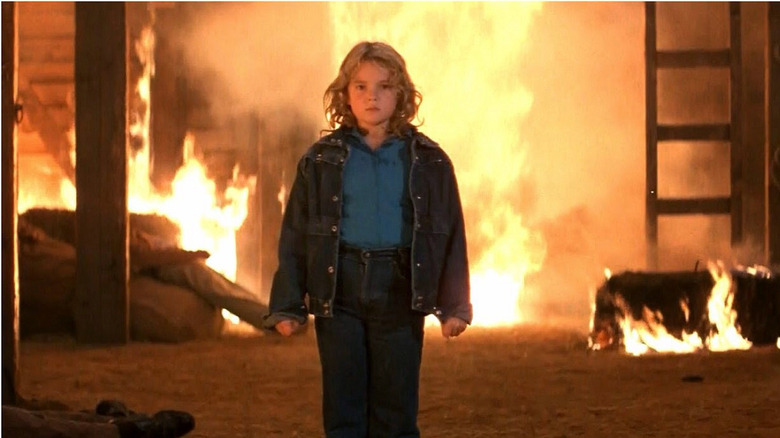 Universal Pictures
Well, March is almost upon us already. Time is precious for us all, but those following along with the Oscars are under a special kind of pressure to get through their watchlists and watch as many of the nominees as possible in time for the awards show's telecast on March 27. The streaming giant will already be hosting best picture nominee "Dune" come March 10, as well as fellow nominees "Drive My Car" (March 2) and "King Richard" (March 24). David Gordon Green's "Halloween Kills" also slashes its way onto watchlists on March 18 (it's a top nominee at Fangoria's Chainsaw Awards, which are like the Oscars but cooler), but next month some gems will likewise be leaving HBO Max. /Film has rounded up a few worthy watches that deserve a look, or even a revisit. Here are some of the best movies leaving HBO max in March.
Marathon Man (1976)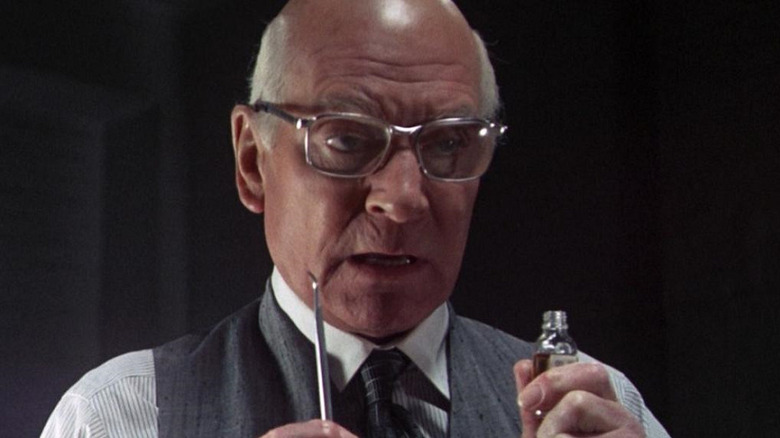 Paramount Pictures
Those who enjoy the diabolical air of "Archive 81" on Netflix might hop over to HBO to catch a spiritual predecessor to the analog horror series, where the lens joins in on the claustrophobia and conspiracy. "Marathon Man" has sweat, Nazis, car crashes, Roy Scheider, a hotel room brawl, and dental trauma by the pound. Director John Schlesinger's work sits at the crest of the British New Wave with works like "Billy Liar" in the 1960s, but it was "Midnight Cowboy" that earned the filmmaker both acclaim and notoriety (the 1969 feature was the first to earn both an X rating and the Academy Award for Best Picture). The movie deals with loneliness, a theme that mutates into the taut 1976 thriller based on William Goldman's bestselling novel. 
In "Marathon Man," everyman grad student and avid runner Babe (Dustin Hoffman) falls afoul of fugitive Nazi Szell, played by a chillingly zen Laurence Olivier, in a colossal misunderstanding. Babe is soon plunged in over his head, and caught at the mercy of a very patient sadist who only has one question that's impossible for Babe to answer. Giving escapist thrills with layered tension and that New Hollywood-era grime of paranoia, watch "Marathon Man" for the moment that became #66 on Bravo's 100 Scariest Movie Moments in 2006, but only if ... it is safe.
Dirty Rotten Scoundrels (1988)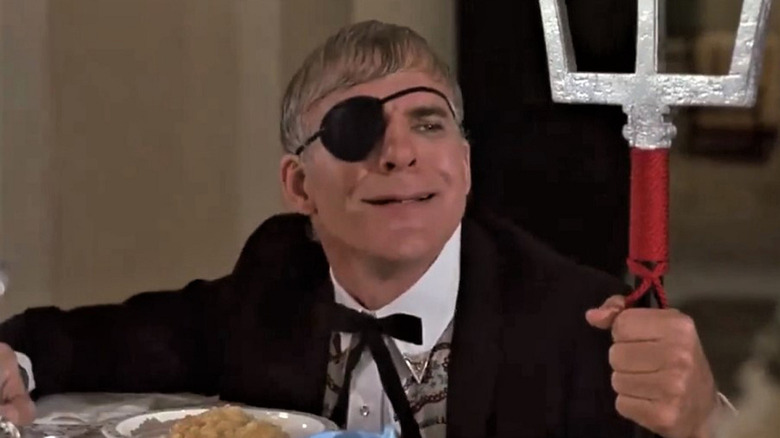 Orion Pictures
Con men are hot these days. Crime documentary "The Tinder Swindler" is the talk of the town on Netflix, so much so that it might get its own adaptation soon. The story of scammer Anna Sorkin made it into "Inventing Anna," a Netflix series that attracted further infamy when it was revealed that the real Anna secured a payload out of the deal. Messy. But there isn't much messier than "Dirty Rotten Scoundrels," itself a loose retelling of the 1964 David Niven romp "Bedtime Story." In it, a regal Michael Caine and a hapless Steve Martin tag-team to swindle a wealthy woman out of her riches in this "Jackass"-level cringe comedy. Come for the dumb Steve Martin hairstyles, stay for the Dueling Humors on display between the lead stars, who volley straight-faced quips and pratfalls with equal, unforgiving effectiveness. "Dirty Rotten Scoundrels" got a 2019 remake in the form of "The Hustle," which few liked, so if you're among those detractors, now's your moment to soothe your fandom burns with the sweet salve of the original.
Firestarter (1984)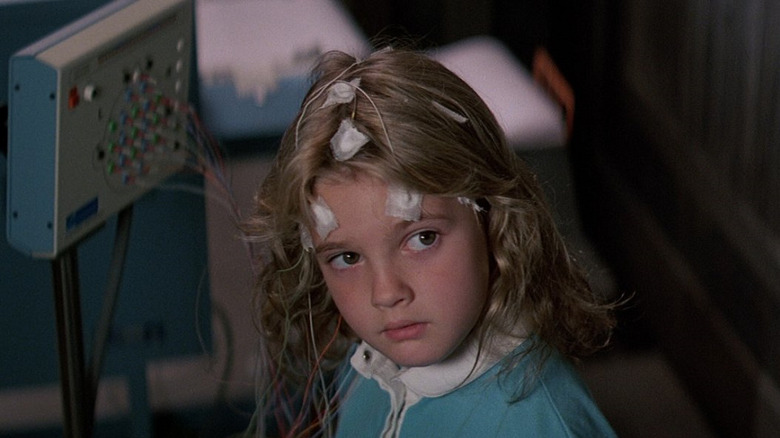 Universal Pictures
1984 was quite the year for Stephen King. The prolific American author would publish "Thinner," "The Talisman," and "The Eyes of the Dragon" in print while two of his works got the big-screen treatment: proto-Jesus Camp horror "Children of the Corn" and the flame-happy "Firestarter," which John Carpenter nearly directed before poor box office returns on "The Thing" took him out of the running. Centered on a precocious, pyrokinetic young girl on the run from the men-in-coats that would weaponize her, "Firestarter" sits comfortably in the middle tier of adapted King features, making it the perfect candidate for a fresh pair of eyes, a new generation, and a more generous budget. Indeed, Universal brings a reboot (or is it a requel?) to theaters and streaming on Peacock with a day-and-date arrival of May 13, 2022. Directed by "The Vigil" director Keith Thomas, the new "Firestarter" is said to act as a dark coming-of-age story, and this is officially the last chance for HBO subscribers to catch the original adaptation of the smoky source material.
Everything Leaving HBO Max In March 2022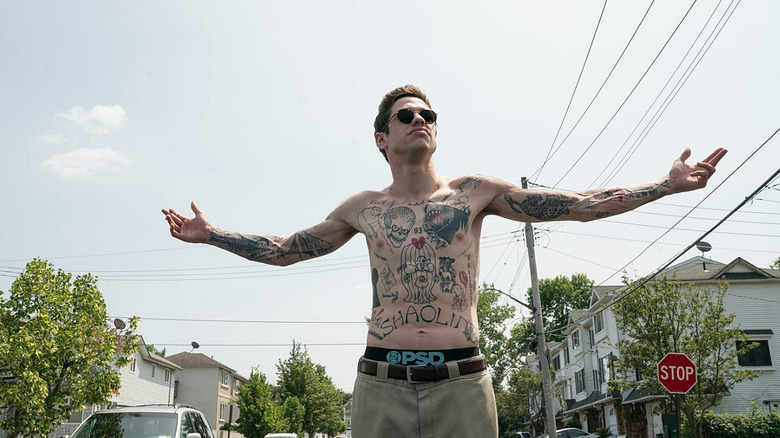 Universal Pictures
8 Mile, 2002 (HBO)
A Royal Affair, 2012 (HBO)
Ballet 422, 2014 (HBO)
Best Man Down, 2012 (HBO)
Bill And Ted's Bogus Journey, 1991 (HBO)
Bill And Ted's Excellent Adventure, 1989 (HBO)
Blindness, 2008 (HBO)
Blood Father, 2016 (HBO)
Broken City, 2013 (HBO)
Client 9: The Rise And Fall Of Eliot Spitzer, 2010 (HBO)
Darkness Falls, 2003 (HBO)
Dinner For Schmucks, 2010 (HBO)
Dirty Rotten Scoundrels, 1988 (HBO)
Dr. Dolittle Million Dollar Mutts, 2009 (HBO)
Dreamgirls, 2006 (HBO)
Drop Zone, 1994 (HBO)
Evil Dead 2, 1987 (HBO)
Fear, 2005 (HBO)
Firestarter, 1984 (HBO)
Happily N'Ever After 2: Snow White, 2009 (HBO)
Happily N'Ever After, 2007 (HBO)
Herbie: Fully Loaded, 2005 (HBO)
I Am Number Four, 2011 (HBO)
Imagine That, 2009 (2009)
In & Out, 1997 (HBO)
Joe, 2014 (HBO)
Johnny English Strikes Again, 2018 (HBO)
Kicking & Screaming, 2005 (HBO)
La Odisea De Los Giles, 2019 (HBO)
Lina From Lima, 2019 (HBO)
Marathon Man, 1976 (HBO)
Miracle On 34th Street, 1994 (HBO)
Moonrise Kingdom, 2012 (HBO)
New In Town, 2009 (HBO)
Night Catches Us, 2010 (HBO)
Norbit, 2007 (HBO)
Pepito, 2020 (HBO)
Proof Of Life, 2000 (HBO)
Slipping Into Darkness, 1971 (HBO)
Sliver, 1993 (Extended Version) (HBO)
Strange But True, 2019 (HBO)
Take Me Home Tonight, 1986 (HBO)
Talk To Me, 1985 (HBO)
Ted, 2012 (Unrated Version) (HBO)
The Bourne Legacy, 2012 (HBO)
The Campaign, 2012 (Extended Version) (HBO)
The Devil's Double, 2011 (HBO)
The Eichmann Show, 2015 (HBO)
The Evil Dead, 1983 (HBO)
The High Note, 2020 (HBO)
The King Of Staten Island, 2020 (HBO)
The Man With The Iron Fists, 2012 (Unrated Version) (HBO)
The Rite, 2011 (HBO)
The Running Man, 1987 (HBO)
The Serenade, 1939 (HBO)
The Watcher, 2000 (HBO)
Tully, 2018 (HBO)
War, 2007 (HBO)