Firestarter: Release Date, Cast, And More
Universal
(Welcome to ...And More, our no-frills, zero B.S. guide to when and where you can watch upcoming movies and shows, and everything else you could possibly stand to know.)
For as long as horror maestro Stephen King has been writing books, they've been turned into movies and TV series. (I'm not even kidding; the first novel he ever published, 1974's "Carrie," made the leap to the big screen in 1976.) That doesn't look to change anytime soon, either, judging by the sheer number of King-related projects in the works right now. Among the ones arriving sooner than later are Blumhouse's "Firestarter," a movie based on the author's 1980 sci-fi horror novel about a girl with pyrokinetic abilities on the run from sinister government figures seeking to exploit her powers for their own nefarious purposes. (Why yes, "Stranger Things" creators Matt and Ross Duffer are known fans of this particular King story. Why do you ask?)
If you're unfamiliar with this King story or are only now hearing about this new adaptation, fear not! Here's everything you ought to know about "Firestarter" ahead of its upcoming debut.
Firestarter Release Date and Where You Can Watch It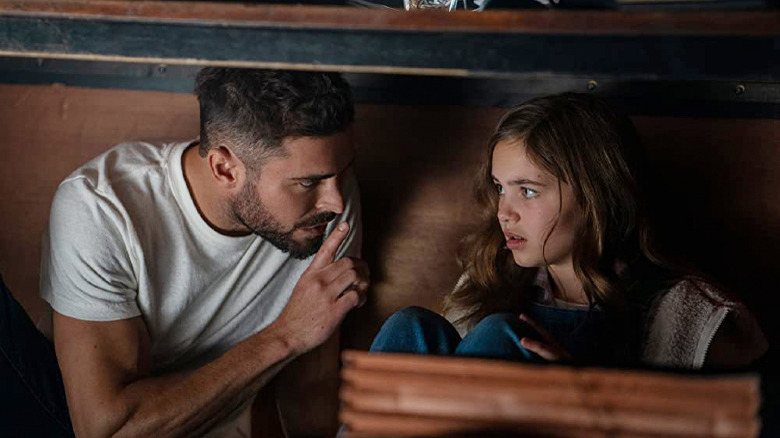 Universal
"Firestarter" will hit theaters and Peacock on May 13, 2022, continuing Universal's practice of debuting select films on the big screen and its streaming service on the same date. It no doubt goes without saying that the studio adapted this release strategy in response to the pandemic, as a means of both boosting Peacock's subscriber numbers (at a time when the streamer certainly needs it) and, in turn, providing moviegoers with a way of viewing its newest films from the safety and comfort of their homes.
Of course, not every Universal title will be getting a day-and-date rollout in 2022, with "Jurassic World Dominion" all-but-guaranteed to be among the exceptions to this trend. Rather, the studio is limiting this approach to films that are targeted at families (like "The Boss Baby: Family Business"), as well as mid-budget movies that don't need to break the bank to be considered successful (like Blumhouse's "Halloween Kills" or the JLo rom-com "Marry Me").
What Is Firestarter?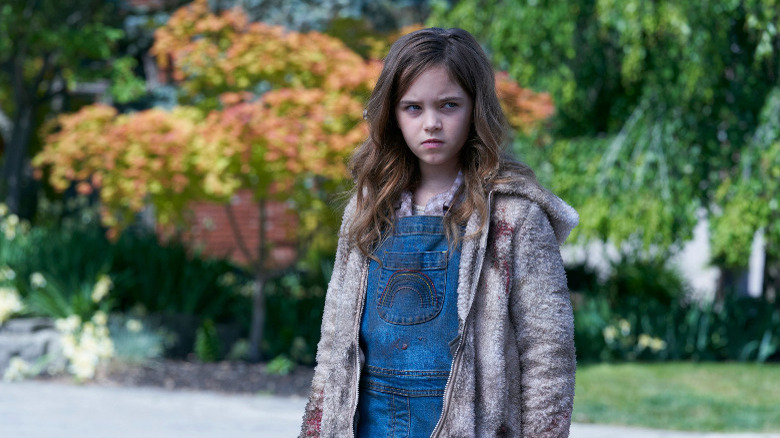 Universal
Blumhouse's "Firestarter" is the second movie based on King's novel after the 1984 film of the same name. The latter was a critical and financial disappointment that made $17 million at the box office (via Box Office Mojo) but did star a young Drew Barrymore only two years out from her beloved role as Gertie in "E.T. the Extra-Terrestrial." It also got a TV miniseries sequel (on what was then the Sci-Fi Channel) in 2002 titled "Firestarter: Rekindled," with Marguerite Moreau playing the adult version of Barrymore's character — the pyrokinesis-powered Charlene "Charlie" McGee — from the 1984 film.
Plot-wise, the new movie version of "Firestarter" is expected to be pretty faithful to King's original novel (which I summarized earlier). At least, that's what director Keith Thomas suggested when he discussed his vision for the film with Cinema Blend in February 2021:
"I'm excited about doing a different, a new adaptation of the book, and getting into some things that the [1984] film didn't – some things that I think are kind of core to what the book is. And at the same time it's both true to the story and true to the heart of the book, but at the same time we're living in a different era than the early '80s, and I think there's a lot of stuff to explore in it that King obviously is hinting at throughout the book that I don't see as much in the original film that I think we can really dive into."
Firestarter Cast
Universal
Ryan Kiera Armstrong ("American Horror Story: Double Feature," "The Tomorrow War") plays Charlie McGee in the new "Firestarter," with Zac Efron ("The Greatest Showman"; "Extremely Wicked, Shockingly Evil and Vile") co-starring as her father Andrew or "Andy," and Sydney Lemmon ("Fear the Walking Dead," "Marvel's Helstrom") playing her mother Victoria or "Vicky." Gloria Reuben ("Mr. Robot," "Cloak & Dagger"), Tina Jung ("Strays"), Lanette Ware ("Pure," "The Wedding Planners"), and Danny Waugh ("Departure," "Titans") also co-star as some of the adults who may or may help Charlie as she tries to evade the secret government agency hot (pun sorta intended) on her tail.
Among those working for the government in "Firestarter" are John Rainbird, an enigmatic, highly skilled operative portrayed by Michael Greyeyes. I'm also going to use this as a chance to remind everyone: If you haven't caught Greyeyes' magnetic turn in last year's haunting Sundance drama "Wild Indian," now's as good a time as any to change that.
Firestarter Director, Writers, and More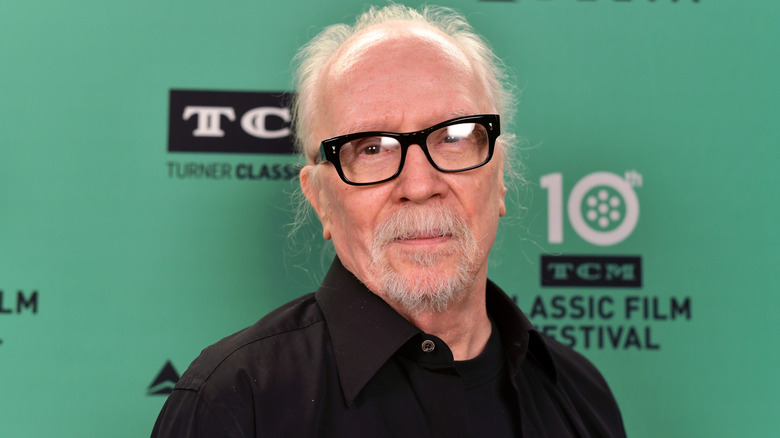 Emma Mcintyre/Getty Images
Keith Thomas directing "Firestarter," making this the followup to his well-received feature directorial debut on the 2019 religious horror-thriller "The Vigil." The film was penned by Scott Teems ("Halloween Kills"), with Jason Blum and Akiva Goldsman — who won an Oscar for writing "A Beautiful Mind" but did not win one for co-writing the film adaptation of Stephen King's "Dark Tower" novels — among its producers.
Perhaps most exciting of all, it turns out horror legend John Carpenter is scoring the new "Firestarter" with Cody Carpenter and Daniel Davies (who also collaborated with him on the music for Blumhouse's "Halloween"). It's a fun case of things coming full circle, as John Carpenter was initially set to direct the 1984 film adaptation of "Firestarter" before his version of "The Thing" flopped at the box office in 1982 and Universal replaced him at the helm with Mark L. Lester.
Firstarter Trailer and Synopsis
For more than a decade, parents Andy (Zac Efron) and Vicky (Sydney Lemmon) have been on the run, desperate to hide their daughter Charlie (Ryan Kiera Armstrong) from a shadowy federal agency that wants to harness her unprecedented gift for creating fire into a weapon of mass destruction. Andy has taught Charlie how to defuse her power, which is triggered by anger or pain. But as Charlie turns 11, the fire becomes harder and harder to control. After an incident reveals the family's location, a mysterious operative (Michael Greyeyes) is deployed to hunt down the family and seize Charlie once and for all. Charlie has other plans.