Charlie Day Offers An Update On His Directorial Debut, Formerly Titled El Tonto [Exclusive]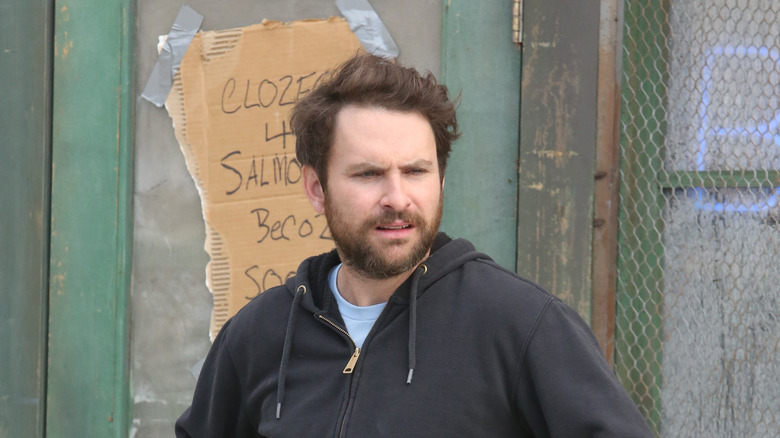 FX
"It's Always Sunny in Philadelphia" star Charlie Day is making his directorial debut. The film, which he also wrote and stars in, was originally called "El Tonto," but has since been changed. To what, we don't know yet, but our own Danielle Ryan spoke to Day about a whole lot of things in her recent interview with him here on /Film. In addition to talking about "It's Always Sunny" and his new gig with Mountain Dew, they spoke about his movie and the changes he made to it with the help of a very important friend. 
The untitled film stars Travis Fimmel, Adrien Brody, Kate Beckinsale, Jason Sudeikis, Katherine McNamara, Ken Jeong, Glenn Howerton, John Malkovich, Ray Liotta, Mary Elizabeth Ellis, Jillian Bell, and Edie Falco, as well as Day himself as "The Fool."
Day was asked about any updates for the film. He said:
Yes. So I'm re-titling it, and I've changed it a little bit. And I actually did a big re-shoot with Ken Jeong. I used the pandemic to, like Pixar does, stop and look at my project and change whatever aspects of it I wanted to change. And I'm going through the final editing now, but I had a lot of help from a really talented mentor, a brilliant man named Guillermo del Toro, who ... I was about to sell the movie, and I wanted to get his opinion on something that I really wanted to change, but I knew it was a crazy move to take the movie off the market and go through a change and sit on it for so long. And Guillermo was such a good influence that he said, "Listen, you just have to make this movie what you want it to be."
Guillermo del Toro is a pretty great mentor to have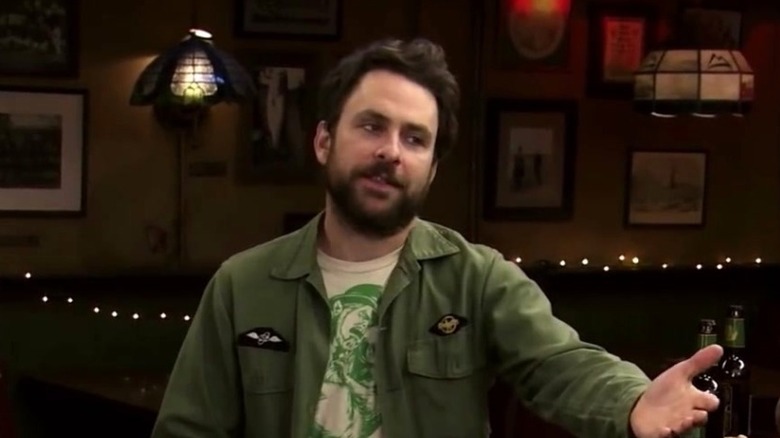 FX
IMDB has the plot listed this way: "A fool for love becomes an accidental celebrity only to lose it all." While that's not a lot of information to go on, this cast, del Toro as a mentor, and of course, Day himself certainly have me intrigued. It's a huge thing to not only direct your first film, but to have the guts to go against the usual way of things and make big changes. Del Toro also helped him work through those changes. Day said: 
And he really not only urged me to do it, but was willing to let me bounce some ideas off of him. And he was a very busy man. So the fact that he was willing to peel aside some time to help guide me through that process ... So I went through those changes with Ken Jeong, who has now a very large part in the movie. And I think [he] delivers a performance unlike anyone's seen him perform: really hysterical, but also very emotional. And so I'm going to put the finishing touches on that this week. And then I'll start trying to bring it back out to buyers shortly. But I mean, between Ken Jeong and Kate Beckinsale and Adrien Brody and John Malkovich and Jason Sudeikis, the performances in this movie are so great. It was really just up for me to get the storytelling right. And I think I got it into a place now where hopefully it can find the right home very soon.

I'm excited to get it out there, finally.
I'm excited as well. Ken Jeong is one of the funniest actors working, and the fact that Day says he does some emotional work here is intriguing. There is nothing I love more than seeing comedians do drama, even if it's just a little bit in a comedy. We'll keep you updated as we learn more about this film. 
Charlie Day is currently starring in "It's Always Sunny," "I Want You Back," and is voicing Luigi in the upcoming untitled Mario film for Illumination Entertainment.