Superhero Bits: New The Batman IMAX Teaser, Jeopardy Went Big On Marvel & More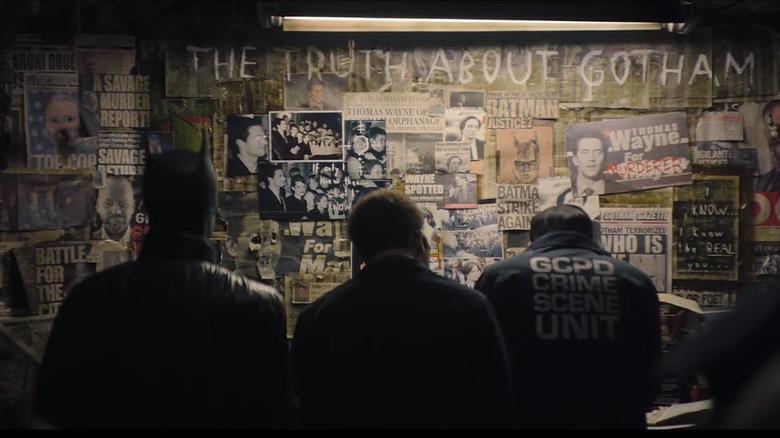 Warner Bros.
(Superhero Bits is a collection of stories, updates, and videos about anything and everything inspired by the comics of Marvel, DC, and more. For comic book movies, TV shows, merchandise, events, and whatever catches our eye, this is the place to find anything that falls through the cracks.)
In this edition of Superhero Bits:
"Black Panther" gets a gorgeous new collectible statue
"The Batman" gets a new IMAX teaser trailer
"Jeopardy" goes full Marvel
Jensen Ackles' mystery DC project
Deadpool: Samurai is getting printed in English
Marvel Comics has announced that the best-selling "Deadpool: Samurai" is getting an English release in collaboration with manga publisher Viz Media. It actually ranked as Marvel's most-read book of 2021, making it no surprise whatsoever that the publisher is giving American audiences a chance to check out what Sanshiro Kusama and Hikaru Uesugi cooked up. The logline reads as follows:
Everyone's favorite Merc with a Mouth has finally come to manga, landing in Japan with a bang! As soon as Deadpool moves to Tokyo, he runs afoul of some familiar faces. Before he knows it, he's teaming up with new heroes, battling gods, attending concerts, and being repeatedly dismembered. That's good, right? What could possibly go wrong when Iron Man invites Deadpool join the Avengers' new Samurai Squad? After all, Deadpool is just in it for the money...and the trip to Japan. This is fine, right?
What's more, the book features a crossover event with "My Hero Academia." "Deadpool: Samurai" is available now digitally or in a paperback collected edition. Full details can be found by clicking here.
Jensen Ackles has a mystery DC project in the works with Greg Berlanti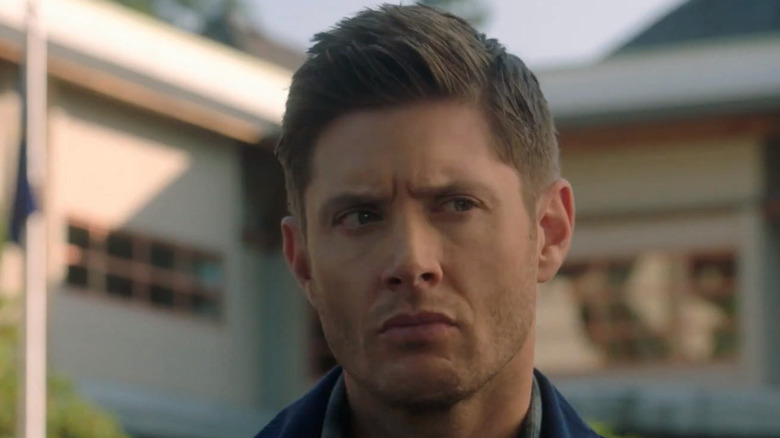 The CW
Greg Berlanti is one of the most prolific producers in TV history at this point, perhaps best known as the architect behind The CW's Arrowverse. Now it seems he's getting into business with another one of the network's stars. As reported by Comic Book Resources, Jensen Ackles is set as a guest for this year's South by Southwest, and the event page going over his career states "Jensen is also developing an Untitled DC Project with Greg Berlanti." While the actor previously revealed that he was developing something DC-related, the fact that it involves Berlanti is new and heavily implies it's on the TV side of things. So what is it? That's anyone's guess at this point. Place your bets, please. What we know for sure is Ackles will be suiting up as Soldier Boy in "The Boys" season 3, so we've got that to look forward to for sure.
'Peacemaker' season 1 finale trailer
what doesn't kill you makes you stronger, as you can tell by all the shit i've gone through and how strong i am. the finale of #peacemaker is now streaming, and i'm about to go through some more pic.twitter.com/wpaoWb2Wm8

— Peacemaker on HBO Max (@DCpeacemaker) February 17, 2022
The first season of "Peacemaker" has reached its conclusion on HBO Max, and the above teaser trailer is here to remind you that the episode is now live and ready to be streamed at your heart's content. For those who are particularly hoping to avoid spoilers, it would probably behoove you to watch it sooner rather than later. Either that or stay off of social media entirely. The good news is that this won't be the end of it for James Gunn's band of DC misfits because the show recently got the green light for a second season.
Deluxe Avengers: Infinity War'Star-Lord Funko POP!
The good folks at Funko have revealed the above Star-Lord POP! figure that is based on the version of Chris Pratt's Marvel hero from "Avengers: Infinity War." The big news here though is that he will be the first of six different figures that will connect to create the cockpit of the Milano, Peter Quill's ship from the movies. Pre-orders are available now, with the figure available exclusively through Walmart. It retails for $29.99. Those who are interested can pre-order by clicking here.
Robert Pattinson brings The Batman clip to Jimmy Kimmel Live
Robert Pattinson is making the press rounds to promote "The Batman" and he recently popped by "Jimmy Kimmel Live!" to do just that. Not only do we get a pretty fun interview (by late-night talk show standards) with Pattinson but there is also a brief new clip from the movie included that focuses on a police interrogation with Batman at the offices of the Gotham City P.D. — and let's just say that things don't go according to plan. Be sure to check it out for yourself above.
Black Panther statue from Sideshow Collectibles
"Black Panther" hit theaters four years ago and gave the Marvel Cinematic Universe one of its biggest and most important hits to date. Sadly, Chadwick Boseman is no longer with us, but his memory lives on. To commemorate the actor and character, the folks at Sideshow Collectibles have revealed this downright stunning new statue, immortalizing T'Challa in all of his glory. The statue is available for pre-order now and runs a rather steep $620. 
The Batman gives Catwoman a solo poster
Warner Bros. has really begun to push "The Batman" in a big bad way, with the movie's release just a couple of weeks away. Adding to the marketing frenzy, we have a new poster for director Matt Reeves' DC Comics adaptation that gives Zoe Kravitz's Catwoman/Selina Kyle the spotlight. Much of the marketing has focused on the pairing of Catwoman and Batman, but this poster helps to illustrate that she is going to be a key player herself in the movie.
Jeopardy! did a whole category dedicated to Marvel
"Jeopardy!" is one of the longest-running mainstays of TV, dealing in trivia from every corner of life. Not surprisingly, that sometimes forces the contestants to test their pop culture knowledge. In this case, the show dedicated an entire category on a recent episode to Marvel stuff during its National College Championship. You can check out the video above to see what questions the producers decided to throw at the contestants, including the $1,000 question relating to "Captain Marvel."
IMAX reveals new teaser for 'The Batman'
Lastly, today brings a brand new teaser for "The Batman" from IMAX, who are suggesting to moviegoers that they should see this movie in the biggest format possible. The teaser itself showcases a bit of footage we've seen, and a bit we haven't. It packs a pretty big punch for a 30-second spot, that much is certain. But it's still a very brief window into what we're going to be see, since the movie is just shy of three hours long. "The Batman" hits theaters on March 4, 2022 and tickets are on sale now.