Blade Runner 2099 Sequel Series Coming To Amazon, Ridley Scott Returning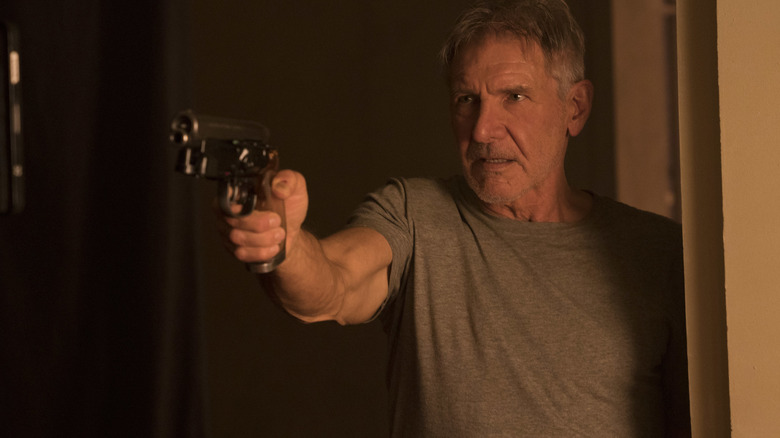 Warner Bros.
I've seen things you people wouldn't believe ... like a live-action "Blade Runner" sequel series going straight to streaming! And what's more, it features the return of a very familiar creative force behind the classic original movie, too.
Deadline brings the major news, which confirms prior reports, that a new "Blade Runner" sequel is coming to Amazon Studios, taking the form of a live-action series and with director Ridley Scott in tow as an executive producer. Scott himself previously provided updates on both the "Alien" television series and one involving "Blade Runner," revealing at the time that:
""We [have already] written the pilot for 'Blade Runner' and the bible. So, we're already presenting 'Blade Runner' as a TV show, the first 10 hours."
Today, we have new information about the series, which is now titled "Blade Runner 2099." The series will serve as a follow-up to both Ridley Scott's 1982 original movie and Denis Villeneuve's gorgeous "Blade Runner 2049" legacy sequel, which released in 2017 and singlehandedly brought the teal/blue color palette back into fashion among cinematography enthusiasts. The Deadline report mentions that Silka Luisa, currently showrunning the upcoming Elisabeth Moss-starring Starz series "Shining Girls," will serve as writer and executive producer on this new "Blade Runner" series. Unsurprisingly, this is considered a top priority by Amazon, who are fast-tracking the series scripts and adding talent to the writers room.
Read on for all the details, including the interesting nugget that Ridley Scott may, in fact, have a larger creative role in this than we may have initially thought.
Blade Runner 2099 In Development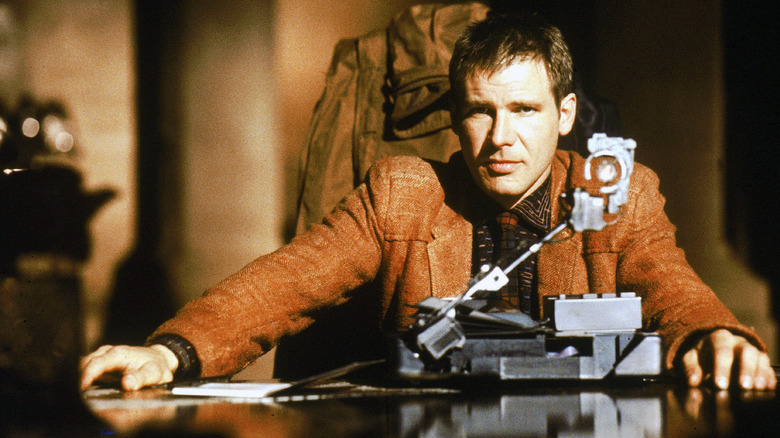 Warner Bros.
The very first live-action series in the "Blade Runner" franchise ("Blade Runner: Black Lotus" technically beat this on to the punch, albeit as an anime series) is rapidly becoming a reality ... although those still holding on for confirmation on whether Deckard (Harrison Ford) is truly a replicant or not maybe shouldn't hold their breath. "Blade Runner 2099" will serve as a sequel to both movies, according to the report, taking place another 50 years after the events of the Denis Villeneuve movie. Excitingly, Deadline mentions that they've heard from sources that Ridley Scott himself may also direct the series should it move forward, in addition to executive producing. Scott, of course, has previously directed for the small screen with episodes of the HBO Max show "Raised by Wolves," which he also executive produced.
The report further indicates that when Scott previously teased this series, Amazon had already entered talks to distribute "Blade Runner 2099." Since Alcon Entertainment snagged the film, television, and sequel/prequel rights to the original "Blade Runner" movie in 2011, the company has wasted little time in branching out this new prospective franchise — though to somewhat mixed results, as "Blade Runner 2049" mostly underwhelmed in theaters at the time of release. This latest effort, should it receive the official green light, will likely receive just as much of a major marketing push from Amazon as their "The Lord of the Rings: The Rings of Power" series. No details were provided on potential characters or storylines (so don't expect a return from Harrison Ford just yet), but we'll very likely hear many more updates in the weeks and months ahead.