Blade Runner: Black Lotus Trailer: The Future Is Anime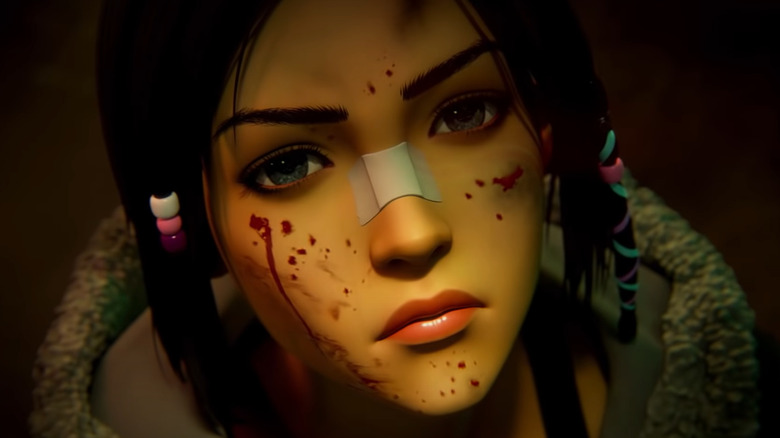 Adult Swim
Crunchyroll, Toonami, and Adult Swim have been teasing the upcoming "Blade Runner: Black Lotus" anime series for months now, but we finally have a full-length trailer to give us a real peek into the latest addition to the sci-fi franchise. The full trailer reveals some locations and technology familiar to "Blade Runner" fans, and aims to get everyone pumped up for its midnight premiere on Saturday, November 13, 2021. 
The Final Black Lotus Trailer
The first official trailer didn't quite have the right tone for a "Blade Runner" property, but this latest trailer nails it. On top of the prerequisite neon lights, rain-soaked streets, and flying cars, the new trailer also has smooth jazz that turns into synthwave. The sultry sounds of a saxophone give way to the Com Truise song "Brokendate" as our protagonist, Elle, is given a Voight-Kampff test to determine whether or not she's a replicant. 
"Twenty years ago, a corporation made artificial people. Called them replicants, hoping they'd do all our heavy lifting without complaining," explains the mysterious man running the test on her. It's a great throwback to the opening scene of the original 1982 movie, where the replicant Leon (Brion James) becomes furious while taking the test. 
Elle (voiced by Jessica Henwick in the English dub/Arisa Shuda in Japanese) is a replicant, but her past is a complete mystery to her. She seems to have plans for the future, however, because she mentions that she's going to "kill them all" in the trailer. 
'How Do You Expect to Control Nature?'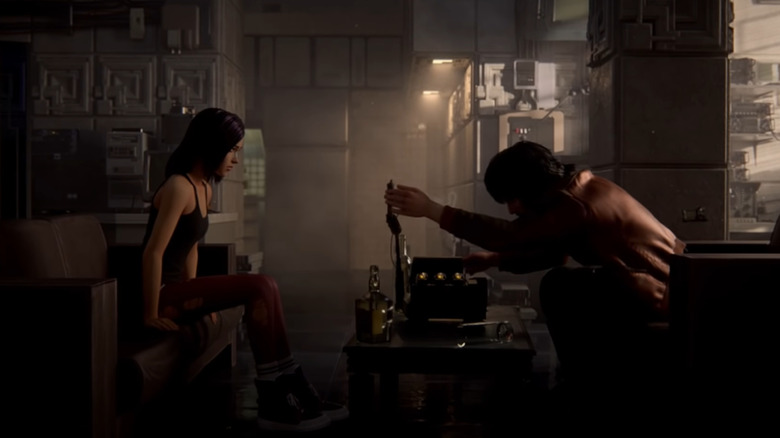 Adult Swim
Here's the official synopsis for "Blade Runner: Black Lotus":
Los Angeles 2032. A young woman wakes up with no memories, and possessing deadly skills. The only clues to her mystery are a locked data device and a tattoo of a black lotus. Putting together the pieces, she must hunt down the people responsible for her brutal and bloody past to find the truth of her lost identity.
The trailer shows off plenty of the gorgeous future city streets, including the famous geisha advertisement and plenty of light-up umbrellas. It really feels like "Blade Runner," despite the animation style looking a little too cartoony at times for the setting and story. The computer-generated anime faces are a little stiff, but everything else is so perfect that it's possible to look past them. Besides, with a voice cast that includes Will Yum Lee, Samira Wiley, Brian Cox, and Wes Bentley in the English version and Shinshu Fuji, Takako Honda, Takaya Hashi, and Takehito Koyasu in the Japanese version, they're sure to really bring the characters to life. 
The trailer features a small interaction between Niander Wallace Sr. and Niander Wallace Jr., and we get a chance to hear Cox and Bentley in their respective roles. They discuss the matter of control, and controlling nature, and that, friends, feels like "Blade Runner."
Check out "Blade Runner: Black Lotus" when it debuts on Adult Swim at midnight on November 13, 2021.