Shining Girls Trailer: Elisabeth Moss Hunts An Impossible Killer In This Apple TV+ Thriller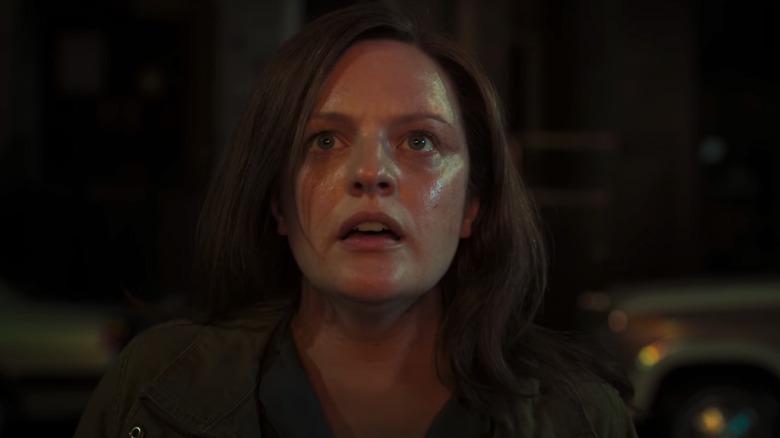 Apple TV+
Apple TV+ has released the trailer for the eight-episode series "Shining Girls." If you, like me, have yet to read the critically-acclaimed book that this is based on, you can be forgiven for not quite understanding it. I watched it several times, and though I was intrigued, I couldn't figure it out. Elisabeth Moss is wonderful to watch, but it appears the trailer for this adaptation of Lauren Beukes' best-selling novel "The Shining Girls: A Novel" is targeting viewers who already know the story. There is a mystery here, and though I've now looked it up, I sort of wish I didn't know. It's always a balance when you're working with content like this, particularly when half of your audience knows the secret and the other half doesn't. 
With that said, I'm going to give you the non-spoiler synopsis now, and I'll speak about what's actually going on after the trailer. Read at your own risk. Though I wish I was going in fresh, I'm still excited to see how it all plays out. Here is the synopsis for "Shining Girls," which will premiere April 29, 2022, with three episodes, and air weekly after that:
Based on Lauren Beukes' best-selling novel, "Shining Girls" follows Kirby Mazrachi (Moss) as a Chicago newspaper archivist whose journalistic ambitions were put on hold after enduring a traumatic assault. When Kirby learns that a recent murder mirrors her own case, she partners with seasoned, yet troubled reporter Dan Velazquez (played by Wagner Moura), to uncover her attacker's identity. As they realize these cold cases are inextricably linked, their own personal traumas and Kirby's blurred reality allow her assailant to remain one step ahead. In addition to Moss and Moura, the gripping drama stars Phillipa Soo with Amy Brenneman and Jamie Bell rounding out the ensemble cast.
He's All the Time
The series was adapted by showrunner Silka Luisa, who also executive produces. Moss stars, directs, and executive produces through Love and Squalor Pictures with Lindsey McManus. Leonardo DiCaprio, Jennifer Davisson, and Michael Hampton executive produce through Appian Way, and the phenomenal Michelle MacLaren ("Game of Thrones") directs and executive produces with Rebecca Hobbs for MacLaren Entertainment. Daina Reid directs and executive produces. Beukes and Alan Page Arriaga executive produce. That's a whole lot of women on the list, and I'm thrilled to see it. 
SPOILERS ahead. Turn back now. 
Now that the details are out of the way, here is the deal. I won't spoil it all, but this is a time travel story. Though I was confused by the trailer, there are clues that now make sense. There is a singer that is clearly not from the time this is set. The pictures of the missing women all have hairstyles from different eras. Clearly, there is something going on with Kirby and her sense of reality. I'm no psychologist, but I do write books with many of them, so I'm going to give this analysis a shot: After a traumatic experience, people sometimes experience a split sense of reality. You remember who you were before, and that can seem like a different person from a different reality or a different time period. If I'm understanding this correctly, we're looking at the natural fictional extension of that. 
You can also get a few clues from some of the lines about the target of Kirby's investigation, but I only realized that once I knew. I'm not sure how I would have balanced the trailer differently or made it accessible to non-readers. Despite that, it's a fascinating concept and I'm excited to see how it all plays out. 
"Shining Girls" will premiere on Apple TV+ on April 29, 2022.