Johnny Knoxville And Chris Pontius On Wildboyz And The Future Of Jackass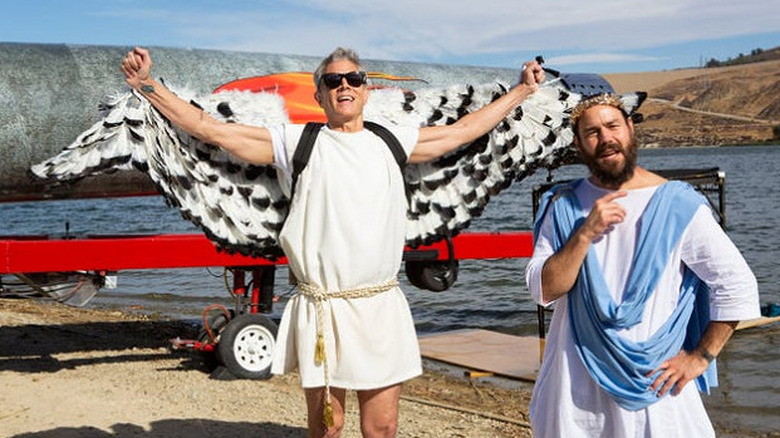 Paramount Pictures
"Jackass Forever" just dropped last Friday across theaters, and the 20-plus year old cringe comedy brand laughed all the way to the bank. The fifth installment in the "Jackass" feature film franchise (its first sequel in 11 years) raked in a $23.5 million opening over its first weekend, rocketing past Lionsgate's "Moonfall" at $9.9 million over February 4-6. It's almost as if there is an evergreen, universal appeal to seeing grown men leap into cacti patches and slap each other in the nuts. Here at /Film, there's nothing but love for the goofy band of merrymakers; Josh Spiegel hails it as "enormously, outrageously funny" in his glowing review, while Lex Briscuso got sentimental over the legacy of the late, great Ryan Dunn. Overall, the "Jackass" crew — that's Johnny Knoxville, Chris Pontius, Dave England, Steve-O, Ryan Dunn, Ehren McGhehey, Preston Lacy, Jason Acuña, and (in one scene) Bam Margera, as well as new blood Sean "Poopies" McInerney, Jasper Dolphin and his pops Compston "Darkshark" Wilson, Zach Holmes, Rachel Wolfson, and Eric Manaka — seems to have brought sorely-needed levity to a pandemic-weary audience.
Whilst making the rounds promoting the new installment, Knoxville and Pontius sat with Reddit for an Ask Me Anything Q&A session, under the handle u/jackassworld. Naturally, fans wanted to know if the aging and increasingly brittle bones of the troupe can stand up to more sequels, or possibly a series return to "Wildboyz," a traveling proto-vlog stunt series co-hosted by Pontius and Steve-O. /Film is tentatively thrilled to report that the duo have given a definite ... maybe. Says Knoxville and Pontius:
Half ass stunt men are terrible long term planners, so I'm not sure what the future hold but we will definitely do things together. As for another Jackass, who knows...we could do one, we could not do one. But there is a possibility – JK & CP
So You're Telling Me There's A Chance...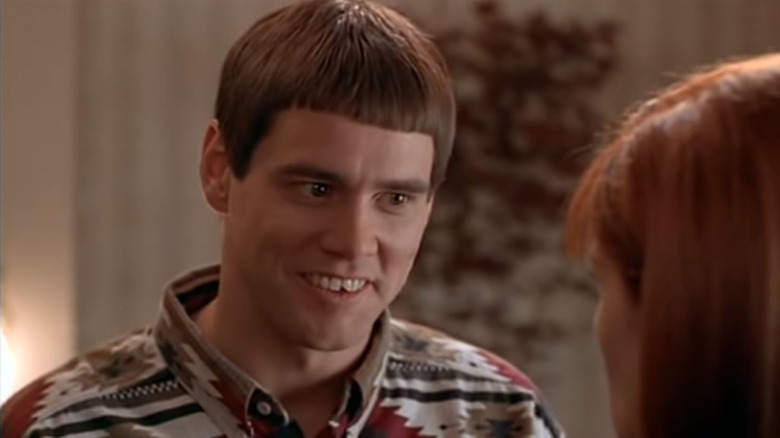 New Line Cinema
That wasn't a definite "no," so hope springs eternal for Dickhouse Productions projects. Further down the AMA, u/FoxMcLOUD420 asked, "Pontius, what are the chances of a wildboyz reboot? Loved the series growing up as a kid...." Pontius (aliases Party Boy, Bunny the Lifeguard, Garbage Man, Stud Boy, and Pontius the Barbarian) offers a glimmer of hope and a casting suggestion to boot:
I would love to do a Wildboyz reboot, I don't think it will be called Wildboyz, but I would love to do another nature/adventure show. And I want Knoxville to be on it with me. – CP
During its 2003-2006 run on MTV, "Wildboyz" had its intrepid hosts committing stunt-centric shenanigans around the world, often exponentially more dangerous than those seen in the "Jackass" series or films. Pontius and Steve-O would taunt death by dressing as zebras and approaching a pack of lions, or receiving as gentle a massage as an elephant could deliver. It's unlikely the late conservationist Steve Irwin would approve of the stunts, which the gentlemen would jump into with no experience, but their bravery and culturally accurate narration regarding the Indigenous peoples of each nation made the show a worthy watch, even before a scorpion stings Steve-O's buttcheeks. Father-of-three Johnny Knoxville might sit out some of the rowdier challenges; a run-in with a bull in "Jackass Forever" benched the stuntman for a good chunk of production, and he has since sworn off dangerous stunts like that for his family's sake. But it's hard to imagine the "Action Point" star and Evel Knievel megafan turning down the chance to dance with a snake or tickle an eel. Be honest, you'd tune in, too.