These Killing Eve-Inspired Boots Were Made For Walking, And Also Murder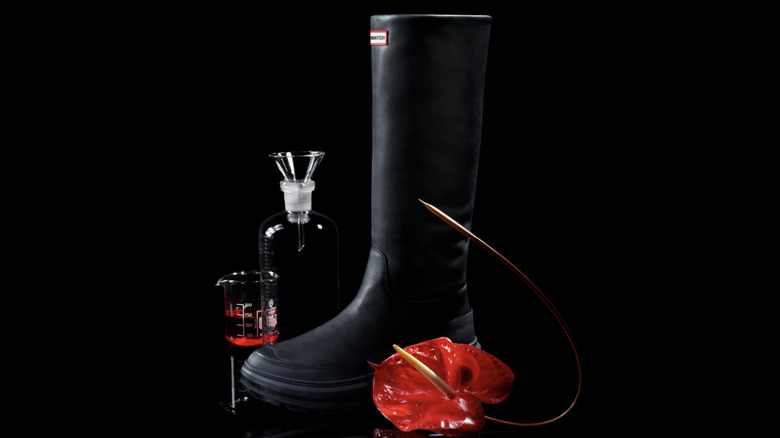 Hunter Boots
With the fourth and final season of BBC's "Killing Eve" coming just around the bend, no one is ready to say goodbye, but a collaboration between the series and Hunter Boots can hopefully offer a bit of retail therapy to curb our collective mourning. The limited-edition collaboration brings four new pieces to Hunter's lengthy catalog, combining the company's reputation for a durable and sleek boot with the "tough, daring, and bold themes of the show to create something that could be worn in its cinematic universe," the brand said in a press release. The two new styles developed are "The Hunting," a mid-calf boot available in olive and black, and "The Chasing," a knee-high boot made with water-resistant leather available in camel and olive.
"Hunter is a globally celebrated brand with a storied heritage of over 160 years and we are delighted to be collaborating with them on this capsule," "Killing Eve" executive producer Sally Woodward Gentle said in the release. "Their fusion of protection, functionality, and style are a perfect fit for 'Killing Eve.'" The show has already given us TV's most sadistic pair, and now, we get them both in shoe form. While "Killing Eve" is known for its bold fashion statements, these boots are all about functionality. They unquestionably look good, but they're here to get the job done ... sounds a lot like Villanelle and Eve to me.
Sorry To Break Your Heart, But These Boots Ain't Cheap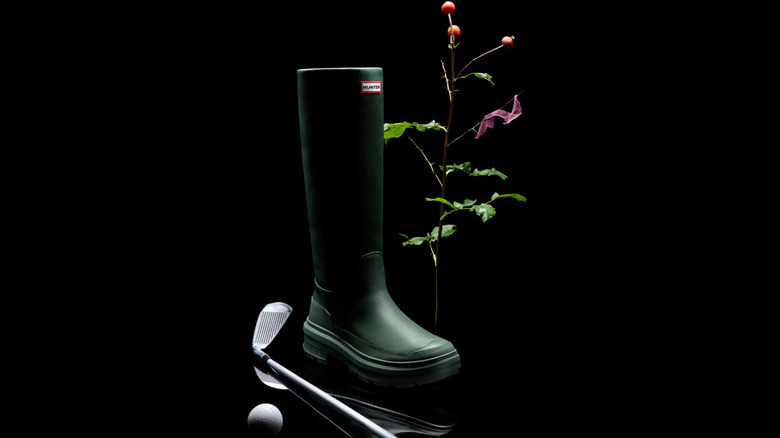 Hunter Boots
Boasting a price tag between $295 – $395 depending on style, if you're looking for your feet to resemble your favorite cat-and-mouse duo, you're going to have to make a bit of an investment. Honestly, these might be a perfectly acceptable price for a quality pair of boots, but I grew up poor and every pair of boots I've ever owned were bought second-hand, so I'm probably not the right person to ask. Hunter Boots have been in the business for over a century, so these are sure to last at least a few years ... something we cannot guarantee for our faves depending on how season 4 shapes up. 
"The Chaser" boots, clearly inspired by Eve, include waterproof soles in addition to the waterproof leather and are lined with recycled Sherpa shearlings for a comfortable feel. I don't know if "comfortable" is a word I'd use to describe Eve, but I don't know how a shoe could capture the feeling of "obsessed and confrontational." Villanelle's boots are "The Hunter" and also include Vegan Sherpa shearling linings for warmth, but the soles boast a high-grip utilitarian style for all-day wear making these the perfect boots for long hours of murder, running from the law, and looking damn good in the process.