The Book Of Boba Fett Got Good Only When Other Characters Hijacked The Show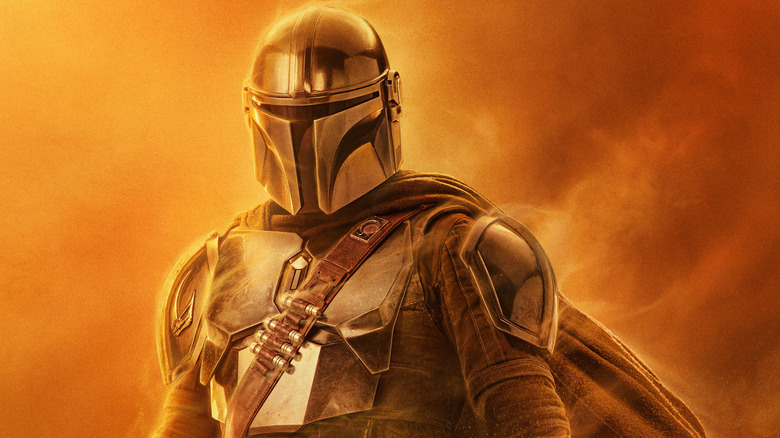 Disney+/Lucasfilm
This article contains spoilers for the new episode of "The Book of Boba Fett."
For me, the first four episodes of "The Book of Boba Fett" weren't "bad" so much as "frustrating." The story of Boba's ongoing search for family on the series — a carryover of his arc as a young boy on the animated "Clone Wars" series — is compelling, as is the way the TV show has built upon "The Mandalorian" and continued to transform the Tusken Raiders from thinly-veiled racist caricatures to a multifaceted non-human race with their own beliefs and culture. Boba's desire to leave his days as a gun-for-fire behind him and become a crime lord similarly feels like the logical next step in his evolution as a character after "Clone Wars" and the off-screen adventures he's had in "Star Wars" comic books over the years.
And yet, the series didn't really find its groove until "Return of the Mandalorian," an episode in which Din Djarin was the focus and Boba didn't appear at all. Heck, if Fennec Shand hadn't popped up in the last scene, one would've been forgiven for assuming it was an episode of "The Mandalorian" season 3 that Disney+ had accidentally streamed as part of "The Book of Boba Fett." That was also the case with this week's "From the Desert Comes a Stranger," another engaging chapter that centered on the likes of Cobb Vanth, Ahsoka Tano, and Grogu .. but not Boba. So why did it take characters from "The Mandalorian" hijacking the show for "The Book of Boba Fett" to get good?
The Problem(s) With Boba Fett's Show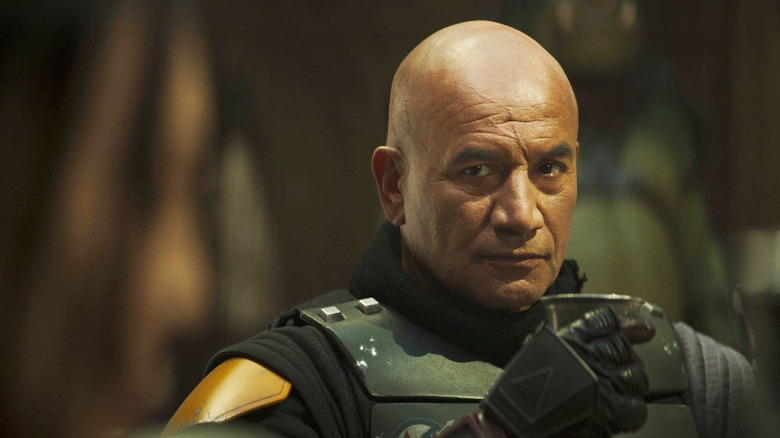 Disney+/Lucasfilm
The first four episodes of "The Book of Boba Fett" reminded me a lot of the better seasons of Marvel's Netflix shows — in that they seemed like they had interesting stories to tell but had been forced to stretch them out over too many episodes. Likewise, it seems as though "The Mandalorian" and "The Book of Boba Fett" creator Jon Favreau had a good outline for a Boba Fett show, yet either needed to take more time to flesh it out into an equally strong narrative or had to draw out what might've made for a tight miniseries in order to provide more content fuel for the Disney+ fire.
That's not to say inefficient storytelling was the only issue with "The Book of Boba Fett" prior to its fifth installment. While directors Steph Green and Kevin Tancharoen delivered captivating action scenes and set pieces in their respective episodes, "The Book of Boba Fett" executive producer Robert Rodriguez struggled to do the same in the ones he oversaw. Even then, part of the problem was that it felt like the events in Rodriguez's episodes could (and should) have either been compressed or combined with those from another one.
Perhaps more than anything, it feels like "The Book of Boba Fett" would've benefitted from a bolder approach. Instead of telling Boba's story (and only Boba's story) as efficiently as possible, the show has rushed to bring Grogu back — undercutting Din's selfless decision to let him leave with Luke Skywalker in the "Mandalorian" season 2 finale — and catch up with Din before his own show continues. Sure, I get that this type of Marvel Cinematic Universe-style storytelling is just the way "Star Wars" rolls now, and it's possible I'll end up having to eat my own words when the "Book of Boba Fett" finale arrives (like Ming-Na Wen has teased). So far, however, Boba's spin-off has come across as a promising idea marred by unsteady execution.
New episodes of "The Book of Boba Fett" premiere Wednesdays on Disney+.