Rust Tragedy Inspires New Gun Safety Bill For Performers Working In New Mexico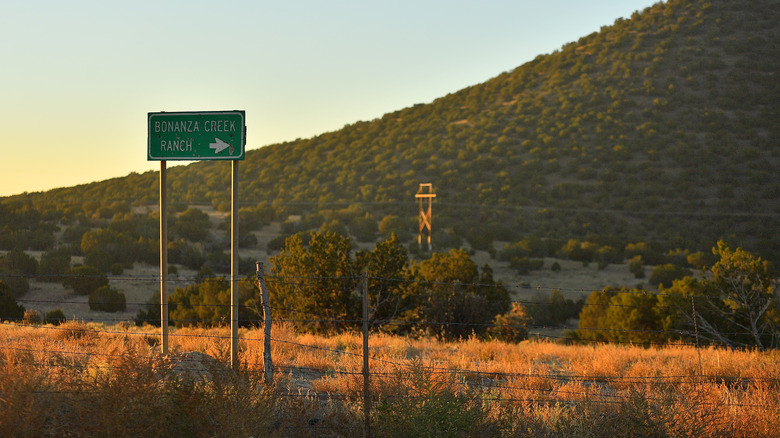 Sam Wasson/Getty Images
More changes are on the horizon in the wake of the deadly shooting accident that occurred on the set of "Rust" in October of last year. Following the incident at Bonanza Creek Ranch, in which actor Alec Baldwin accidentally discharged a set weapon containing a live round that resulted in the death of cinematographer Halyna Hutchins and the injury of director Joel Souza, calls have poured in for an industry-wide ban on real guns or live ammunition on film sets. Now, a Republican New Mexico lawmaker wants to ensure a safer production by requiring actors and set professionals to complete a state-sponsored gun-safety training program. 
On Monday, State Sen. Cliff Pirtle of District 32 in Roswell introduced a bill that would make all film set personnel undergo a safety course if they are expected to handle firearms. The Hunter Education Program is a safety course offered by the New Mexico Department of Game and Fish Department, which emphasizes safe hunting and sport. The requirements for passing the course include a written test and a proficiency test.
The legislature is Democrat-dominated at the moment and the current session ends on February 17, 2022, so it's not known whether the bill will make it to the floor for debate and vote. If it were to pass, the bill sets an effective date of January 2023, but before that, it would require Senate approval before moving on to New Mexico's House of Representatives.
Still Under Investigation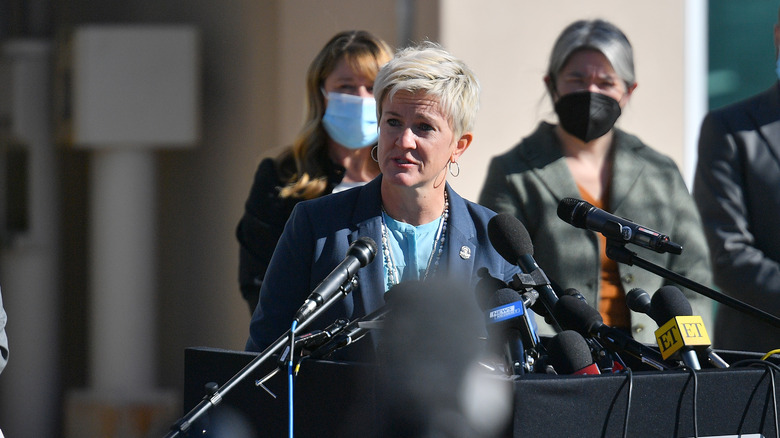 Sam Wasson/Getty Images
Pirtle stresses age-appropriate safety around weapons, citing his 10-year-old son who is trained in standard firearms handling: "I wanted him to know that though guns are a tool in my household, they are still deadly." Pirtle considers himself a vehement supporter of gun rights and draws from his experience in two-bit Western roles, in "Deadman Standing" in 2018 and "Death Alley" in 2021. Of the "Rust" incident, he says,
"I believe responsible gun ownership is essential to our freedom. Unfortunately, to the Hollywood elite, the talk around guns is all too abstract. This is a simple bill to bring some gravity back to the use of firearms on film sets."
The news comes three months after the shooting death of Halyna Hutchins; Baldwin maintains that though he was holding the gun when it discharged (while pointed towards Hutchins during a rehearsal), he was not aware that the firearm contained a live round. According to a police affidavit, the weapon was handed to Baldwin by assistant director Dave Halls, who called "cold gun" when handing the gun over to Baldwin, indicating that it had no live rounds. Halls picked up the gun from a cart handled by armorer Hannah Gutierrez-Reed. Both Halls and Gutierrez-Reed join the chorus of denial, in a situation wherein failures occurred but somehow no one is to blame.
The Santa Fe County Sheriff's Office is conducting an investigation into the cause of the shooting and despite the finger-pointing, District Attorney Mary Carmack-Altwies has stressed that "Everything at this point, including criminal charges, is on the table."