Could Paramount Bring Showtime Under The Paramount+?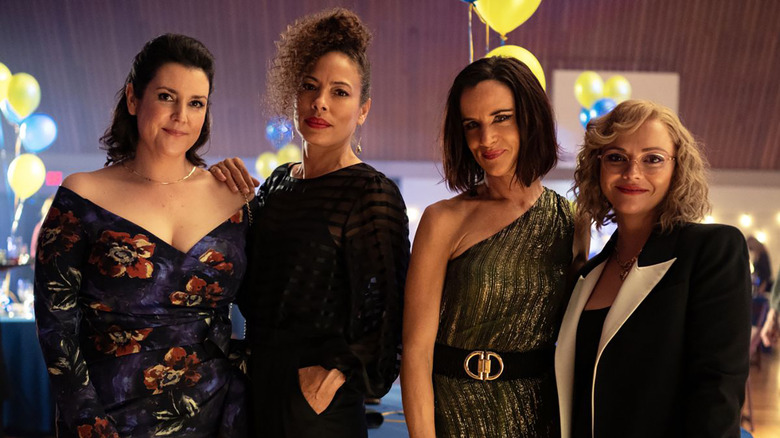 Showtime
2021 was a huge year for Showtime, with the "Dexter: New Blood" prequel series and the unbelievably addictive "Yellowjackets" bringing more viewers to the platform than ever. The "Yellowjackets" finale reportedly doubled viewership compared to the show's premiere, and streaming viewership quadrupled throughout the season, bringing over 5 million weekly viewers across Showtime's multiple platforms. The success of "Yellowjackets" is the highest for a new series on Showtime since the debut of "Billions" in 2016. I'll admit it, I'm one of those people contributing to the surge in Showtime subscriptions. I got hooked on "Yellowjackets" after catching the pilot for free on PlutoTV and immediately signed up for Showtime.
When the streaming app boom first began, premium cable channels were some of the first to adapt the app mentality, which put Showtime on the front lines. However, Showtime is owned by parent network ViacomCBS, the same folks who own Paramount+. Similarly to how Disney+ serves as a home base for Disney, Marvel, Lucasfilm, Nat Geo, and many of their newly acquired 21st Century Fox properties, many are calling for ViacomCBS to pivot their Showtime content over to Paramount+. The company already launched a bundle option combining Showtime and Paramount+ subscriptions for a lower price than individual subscription plans, but unlike the separation between Disney+, Hulu, and ESPN+, there's no real reason why Showtime and Paramount+ couldn't join forces other than the obvious desire for an additional revenue stream.
Paramount+ Should Absolutely Combine with Showtime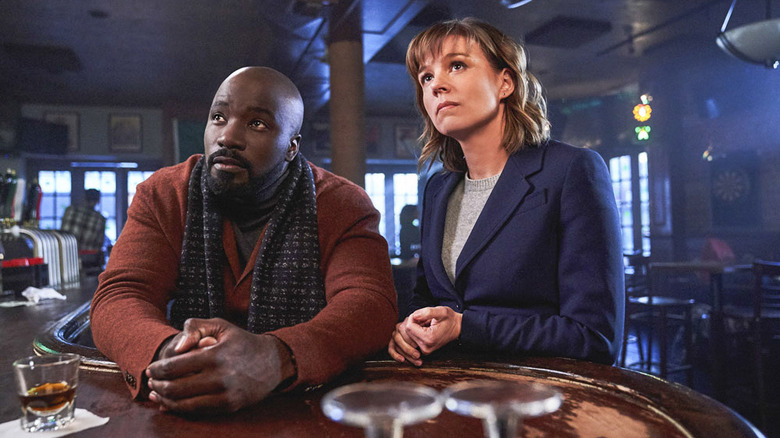 Paramount+
During a recent press event, Nicole Clemens, President of Paramount+ Original Scripted Series said, "We're incredibly thrilled and proud of their success because we really feel the brands complement each other, they're not in competition." She continued saying, "There's already bundling around Showtime and Paramount+ and that's going to continue to evolve so we think it's a plus." She concluded the thought by noting, "I think we're looking at all of our options and seeing how it all evolves." It's great that Paramount+ is looking at all of their options, because Paramount+ combining with Showtime would be a brilliant move, and would finally give the platform a competitive edge against Disney+ and HBO Max.
ViacomCBS' Class B Report showed that Paramount+ is riding the streaming service struggle bus, as none of their original shows have become massive hits. Bringing Showtime and the critical acclaim that comes from their original series would get new eyes on Paramount+, and would likely entice viewers to explore the other options on the service to justify keeping the subscription. Speaking from experience, I joined Paramount+ specifically so I could watch "Are You Afraid of the Dark?" around Halloween, but have kept my subscription active because there's plenty of great old-school content to keep me satisfied, and I've recently become addicted to the serial killer possession series, "Evil." I wouldn't have ever sought out the show without an existing subscription, and since Paramount+ already has just about every great show '90s kids would love to revisit, now is the perfect time to snag the "Yellowjackets" hive, still high on the nostalgia boost the show provided.