Why Isn't Everyone Obsessed With Yellowjackets, Showtime's Multi-Timeline Cannibal Thriller?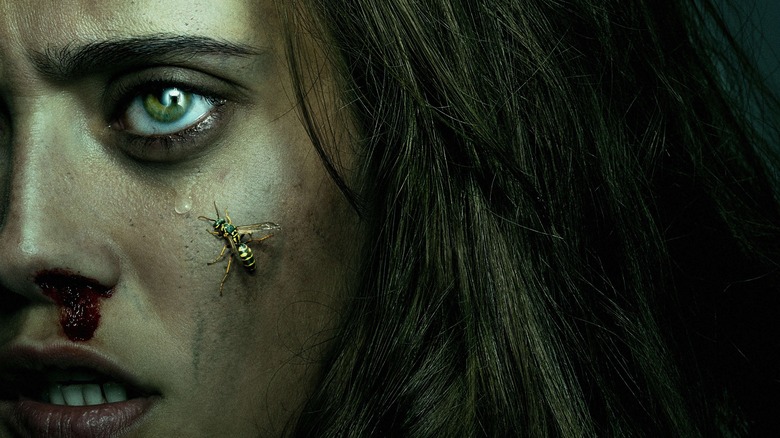 Showtime
Did I plan on spending the last weeks of 2021 falling violently in love with a TV series so hard I'd want to write weekly recaps? No, I did not, but Showtime's cannibal thriller "Yellowjackets" has infected my entire being and my head is now constantly buzzing with the urge to scream "WHY IN THE ACTUAL FRESH HELL AREN'T WE ALL COLLECTIVELY OBSESSED WITH THIS SHOW?!" every 3.5 seconds. 
The show has different timelines running concurrently, all centered on the Yellowjackets high school championship girls' soccer team. In 1996, the team's plane crashes deep in the Ontario wilderness and the girls are forced to fend for themselves before being rescued 19 months later. The show chronicles their descent into cannibalistic madness, as well as showcasing how their trauma and secrets have impacted them after 25 years as adults trying to live normal lives despite their wholly not normal circumstances.
Sophie Nélisse, Jasmin Savoy Brown, Sophie Thatcher, and Sammi Hanratty star as the teenagers, while Melanie Lynskey, Tawny Cypress, Christina Ricci, and Juliette Lewis portray their severely damaged adult counterparts, respectively. Are these four the only survivors? Did everyone get eaten? Only time and my future weekly recaps will tell. Since we're already three episodes deep, consider this my attempt to convince you to stop your hundredth rewatch of "The Office" or whatever and join me on the side of champions with "Yellowjackets."
Let's meet the major players on the team: mild spoilers ahead.
Shauna & Taissa
Showtime
Shauna: As a teenager, Shauna (Sophie Nélisse) is the fastest player on the team, the best friend of team captain Jackie, oh, and despite her innocent demeanor, she's also happily screwing her best friend's boyfriend behind her back and demanding that he tell her he loves her mid-thrust. As an adult (Melanie Lynskey), Shauna has a sordid marriage to said best friend's boyfriend, has a bratty daughter who won't put her phone down, and is eerily calm while killing rabbits she finds in her garden. She may appear to be the most well-adjusted of the group, but if the language she uses when a reporter approaches her to "tell her story," is an indication, Shauna has seen and done some serious s***.
Taissa: The first two episodes painted Taissa (Jasmin Savoy Brown) as a predictable character, but episode 3 proved she's anything but. Teenage Taissa is presumably still in the closet, but a dedicated leader who will stop at nothing. When a freshman on the team looks like she's going to be a liability for their shot at nationals, she goes hard on her during a scrimmage, which results in a compound fracture snapping her shin in half. Taissa may or may not be hooking up with butch goalie Van (Liv Hewson), but as an adult, she (Tawny Cypress) is happily married to another Black woman, raising their creepy-as-hell son together, and running for state senator, which is throwing a massive "don't vote for this possible cannibal" wrench in the whole "keep a low profile" pact that Shauna insinuates was made.
Natalie & Misty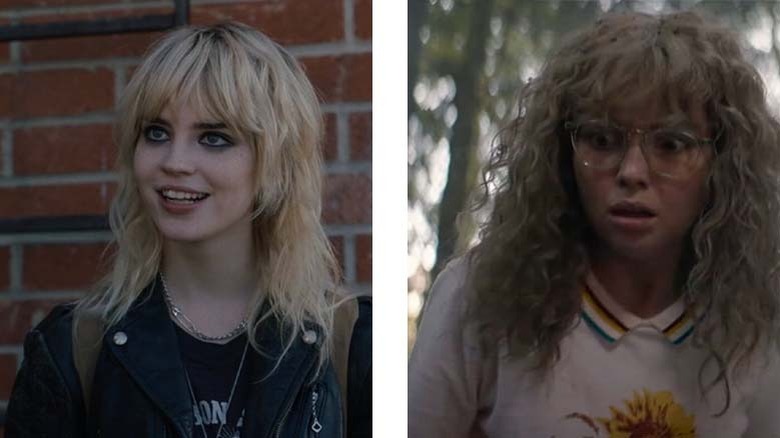 Showtime
Natalie: Teenage Nat (Sophie Thatcher) is the "bad girl" of the team, which we know because she wears dark eyeliner and frequently sneaks out with her Marilyn Manson t-shirt-clad best friends to drink behind buildings and throw bottles at a-hole jocks. Nat comes from a hard life in poverty, and there's a real bitter streak knowing she's on a team filled with a lot of privileged girls that don't understand her. Adult Nat (Juliette Lewis) has been bouncing around rehabs for years, and after her latest stint asks the cab driver to take her directly to a bar. She's, uh, not handling things well, and the fact she's been keeping a shotgun in a Porsche she's had parked in a storage unit for years is also not a sign that she's been healing well.
Misty: HAHAHAHAHA OH MY GOD, MISTY. I laugh because there is no character on television that scares me more than Misty. Whenever she pushes up her glasses, I get goosebumps and my blood pressure spikes. Teen version (Sammi Hanratty) or adult version (Christina Ricci)? Doesn't matter. Misty is an unhinged nightmare and already one of my favorite villains I've seen in recent memory. There is absolutely no way to guess what ridiculous and deranged nonsense is going to come out of her mouth, and her actions are completely unpredictable. Just when you think you've figured her out, she does something weirder and more terrifying. I love her. I'm obsessed.
Episode One: BUZZ! BUZZ! BUZZ! BUZZ!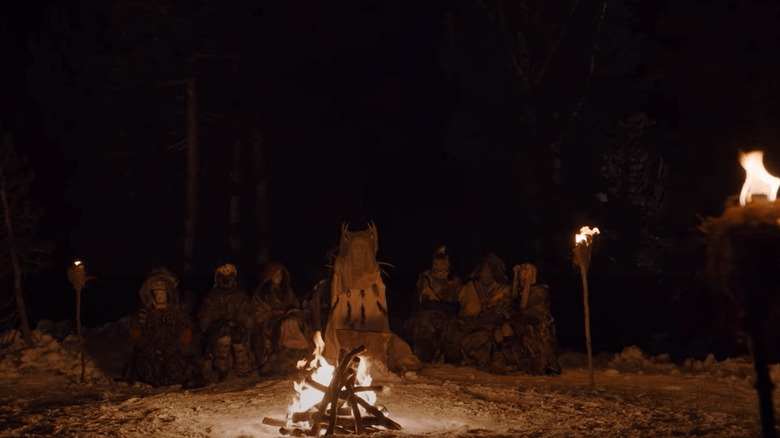 Showtime
The "Yellowjackets" pilot is sincerely one of the best I've ever seen, and the episode is a fantastic introduction to all of the major players — all the information included above comes from this episode. The first episode of "Yellowjackets" is not f***ing around. The opening shot shows a young woman running through the snow presumably being pursued by something. We don't see her face, but we do see her plummet through the snow into a barbaric trap of sharpened wood spikes that turn her into a human pin cushion, her blood slowly spreading through the snow.
Karyn Kusama of "Jennifer's Body" and "The Invitation" directed the pilot, and her impeccable grasp of horror direction is on full display. I genuinely don't know if there's a better way to start the series, because the stakes immediately skyrocket through the roof. We're about to fall in love with these characters, who we now know in the back of our minds are going to eventually turn into unrecognizable beasts.
"Lord of the Flies," eat your heart out, baby. This is "Yellowjackets" Country.
Episode Two: Misty Quigley Took An Axe...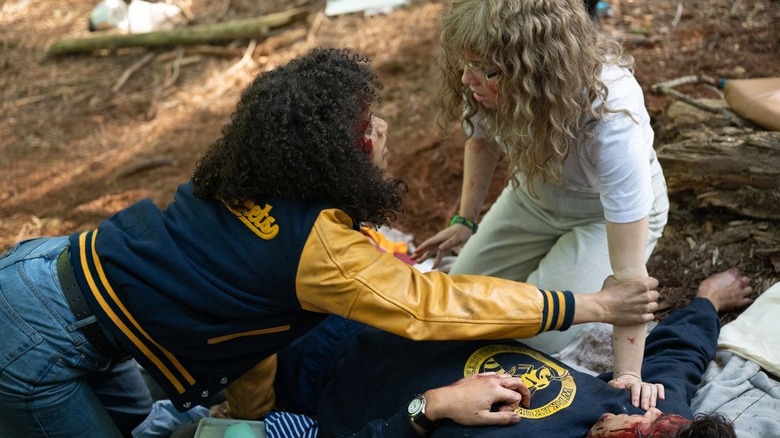 Showtime
Now that we've met all of our characters, it's time to strand them in the wilderness and scar them for life! The opening of episode two shows the plane crash, and it's brutal. If you thought "Final Destination" was scary, "Yellowjackets" is here to kick open the door, set a flight attendant on fire, launch a coach out of the door mid-air, and impale a JV alternate with a metal pole with her oxygen mask still intact. The team hierarchy is now in disarray, as captain Jackie absolutely sucks at survivalist planning but thanks to Misty's taking of the Babysitter Red Cross training (twice), she immediately steps up, including chopping off the assistant coach's leg with an axe, which has been pulverised into a pancake by falling debris. I'm not going to spoil it, but Misty pulls a move at the end of this episode that made me audibly scream at my TV. God, I love that curly haired psycho.
In present day, Shauna and Jeff try and fail at the world's most awkward couples therapy-required roleplay, Taissa's son continues to be weird as hell, Nat shows up to Misty's place with a shotgun, and we realize that all of the known survivors (known to us, rather) have received mysterious postcards saying "Wish you were here" over an image of the wilderness, and a mysterious symbol on the back, the same symbol we see carved into trees near the crash site. Who is sending these? We don't know. Why are they sending them? We also don't know.
Episode Three: EVERYTHING IS OMINOUS!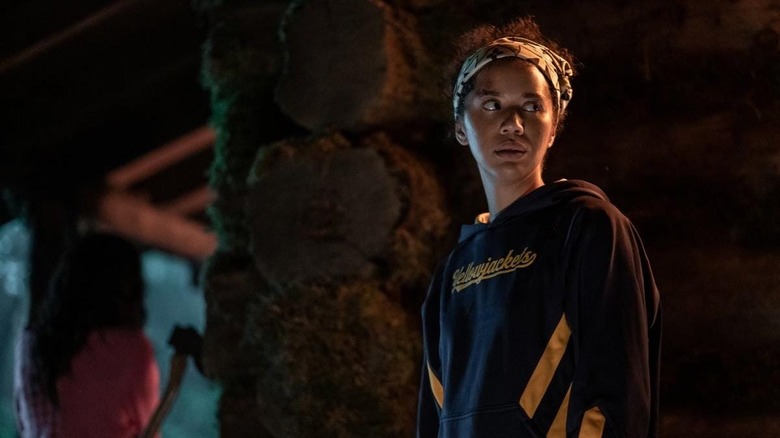 Showtime
Up until this point, "Yellowjackets" has been playing around with possible supernatural elements, but episode 3 jumps from survival thriller to full on horrorshow. In 1996, the girls (and the assistant coach and the head coach's kids) have held a makeshift burial ceremony for those who didn't survive the crash, and it's a sad, awkward, awful moment. Taissa notices a lake and despite Jackie's request that they all stay close to the crash site, the majority, Shauna included, vote to hike to the lake to be near a water source. Jackie takes it super personally because it clearly has not hit her that survival doesn't give a single s*** about "girl code" feelings. Upon arrival, they find a weird house that has a terrible odor (give ya one guess as to why), but it's a shelter nonetheless.
In the present, Nat and Misty are on a journey to find Travis (coach's kid), who we now know also survived and has some serious history with Nat. Misty continues to be the weirdest person on the planet, and Nat's sobriety is nonexistent. Shauna finds out her husband has been cheating on her and tries to catch him, but ends up reuniting with this mysterious flirty guy she rear-ended in the pilot. The real star of the episode though is Taissa, who experiences absolute horror of three different and similar terrifying moments of trauma converging at the same time, including a hallucination of a figure of a man with no eyes. Is "Yellowjackets" going full "LOST?" I need answers and the inability to binge is killing me, Showtime! (I'm a masochist though, so I secretly love it.)
Buzzworthy Moments and Additional Thoughts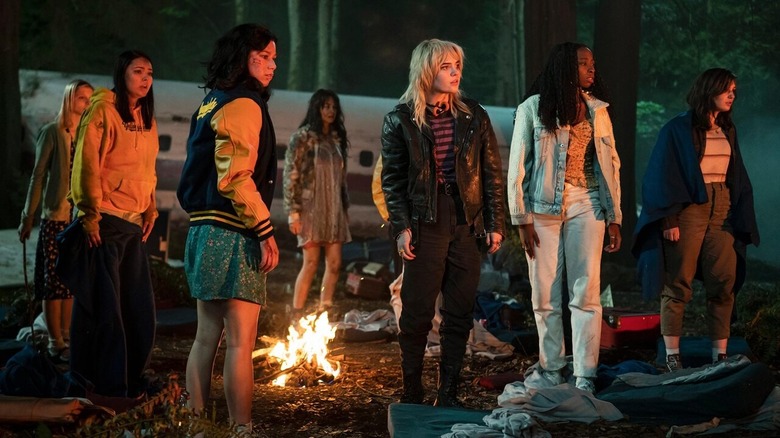 Showtime
Laura Lee: No clue if she's alive as an adult, but there's a super religious girl on the team named Laura Lee who is so pure she's convinced that thinking her music teacher is a "c***" caused the plane crash and I'm secretly hoping turns into a vicious monster after the experience makes her question her faith.
Lottie: I am gonna go out on a limb and predict that Lottie will absolutely get eaten. We know she has to take anti-psychotics and by the end of episode 3, she's taken her last pill. Yikes.
Caligula: Misty has a bird named Caligula and this is just one example of the weird personality quirks she's been assigned. See also: her preference for coconut La Croix and the "Cats" soundtrack as her go-to road trip playlist.
Kevyn: Okay, so Nat's goth pal Kevyn grows up to be a cop, and he clearly still loves Nat despite the fact she's a messy alcoholic who has absolutely not dealt with her trauma. No way this doesn't come into play in future episodes.
Considering Showtime doesn't have the name-brand reputation of HBO, it's been high-key annoying that "Yellowjackets" isn't a show on everyone's radar, so I didn't want to ruin the goods for people who likely haven't seen it yet. Now that we're all caught up to speed, know that future recaps will focus on individual episodes and I'll be diving a lot deeper into themes, moments, and of course, spoilers. See y'all next week. BUZZ! BUZZ!