Brett Goldstein (AKA Roy Kent) Just Signed An Overall Deal With Warner Bros. TV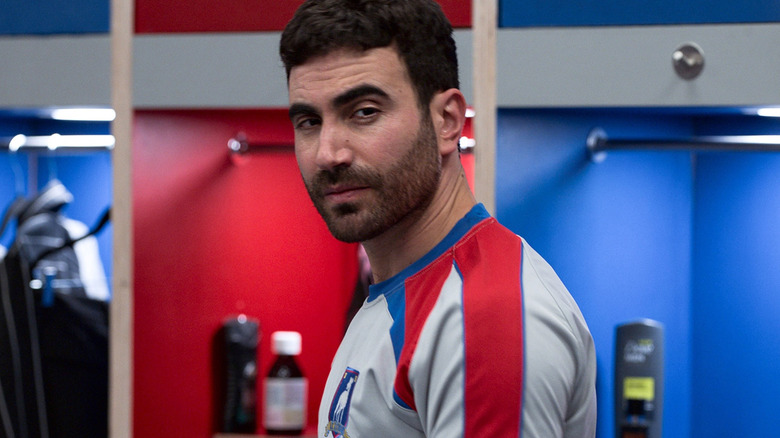 Apple TV+
Brett Goldstein is coming off a recent Emmy win for his performance as the irascible Roy Kent on "Ted Lasso," and now he's inked a new deal with Warner Bros. Television that will keep his talents in-house at the studio that co-produces and co-distributes everyone's favorite Apple TV+ series. Goldstein reportedly doubled his salary per episode after his Emmy win, and he's an essential part of the "Ted Lasso" team — not only because of the character he plays, but because he serves as a writer and executive producer on the show, as well.
This deal, news of which comes from The Hollywood Reporter, means that Goldstein will continue to produce projects exclusively for Warner Bros. Television. We know of at least one such project that he already has in development, and that is, "Shrinking," which he is co-creating for distribution on Apple TV+ with "Ted Lasso" showrunner Bill Lawrence and comedian Jason Segel. In "Shrinking," Segel will star as a grieving therapist who loses the filter on his mouth and starts telling his patients what he really thinks.
Goldstein issued this statement about going exclusive with Warner Bros. Television:
"Much like the character Joe Gillis in 'Sunset Blvd,' I've always dreamed of having my own parking space at Warners, and it's extraordinary to see that dream come true. I do, however, hope the comparison ends there and I don't wind up dead in a pool having been shot by an insane older movie star. As long as that doesn't happen, I'm very excited and extremely honored to be embarking on new and exciting adventures with the excellent brothers* at Warners. (*Not all the people that work there are related. Apparently.)"
A Roy Kent Spin-Off?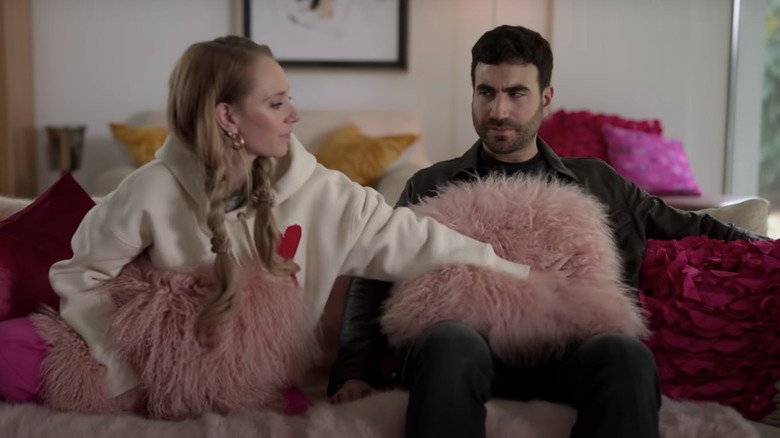 Apple TV+
Buried within THR's report is an interesting nugget about the future of the LassoVerse (not an official term, but let's just run with it like Dani Rojas kicking the ball downfield to score a big goal). If you haven't heard, this might come as bad news ... but "Ted Lasso" has a three-season plan and it already began production on its third and final season last month. It's certainly possible that goalpost might shift, but for now, everything we're hearing indicates that — like Roy himself facing retirement as a soccer player — this next season of "Ted Lasso" will be the last one.
That doesn't necessarily mean we've seen the last of Roy. According to THR, "Apple and Warners execs have been vocal" about wanting to continue "Ted Lasso" in some form, including potential spin-offs. Given that Goldstein already has a background both in front of the camera and behind it, his new exclusive deal with Warners could leave him primed to do his own Roy spin-off and continue the LassoVerse that way.
It worked out pretty well for "Cheers" when it spun off into "Frasier," and the same goes for "Breaking Bad" when it spun off into "Better Call Saul." So who knows — in a couple of years, maybe we'll be tuning into a show called "Roy Kent" on Apple TV+.