Ted Lasso Season 3: Everything We Know So Far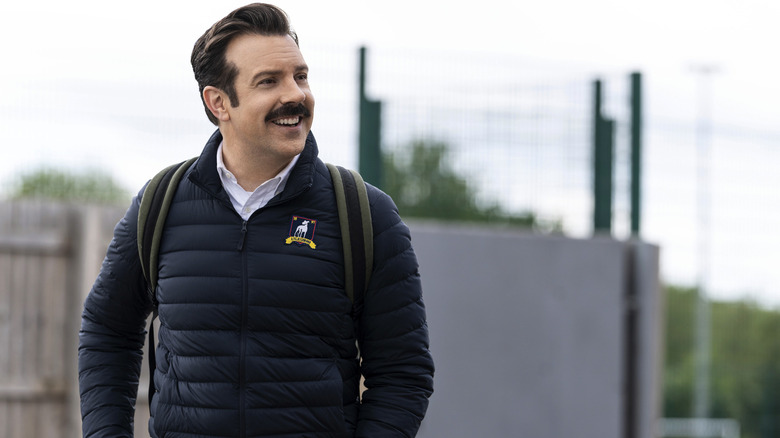 AppleTV+
Long before "Ted Lasso" became an Emmy-winning comedy juggernaut, co-creators Jason Sudeikis, Bill Lawrence, Brendan Hunt, and Joe Kelly knew that they didn't want to run their show into the ground. They loosely mapped out a three-season plan, and after the first season took the Internet by storm, AppleTV+ gave the creators the go-ahead to make both the second and third seasons and finish the series on their terms. That's right, Diamond Dogs: "Ted Lasso" season 3 is definitely in the works, and it'll be the last hurrah for Ted and the whole AFC Richmond crew. Here's what we know about the final season so far.
When and Where to Watch Ted Lasso Season 3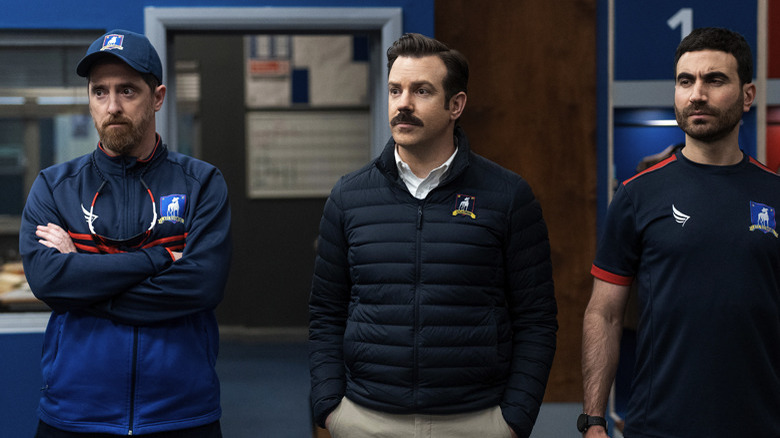 AppleTV+
As with the first two seasons, "Ted Lasso" will be available to watch exclusively on AppleTV+. Season 2 started production in January of 2021 and premiered in July, and according to an interview with the show's casting director, casting for season 3 will begin by the end of the year and filming will follow a similar schedule, lasting from January of 2022 until June.
What We Think Ted Lasso Season 3 Will Be About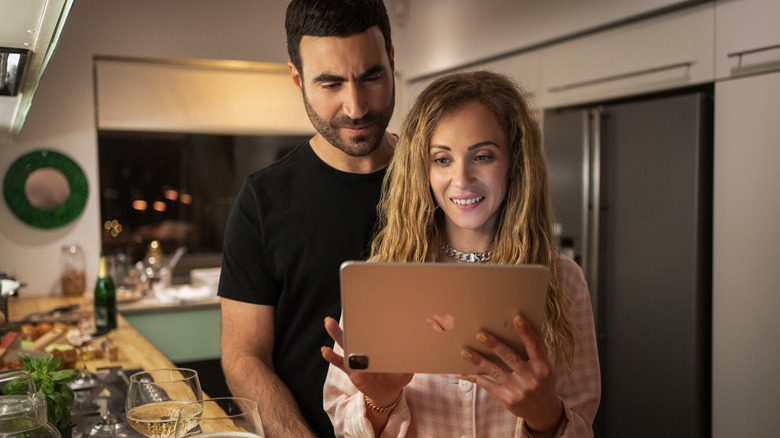 AppleTV+
At the top of the list of things that need to be addressed is Ted's handling of the fallout that is sure to come from the exposé published by Trent Crimm. Does he retreat into himself (and into the bottom of a bottle), or does he find a way to navigate his interior troubles in public after the truth comes out? Roy and Keeley's relationship feels slightly fractured after their photoshoot revelations to one another in last week's episode, and Jamie Tartt's declaration of love could be a complication for Keeley that gets major airtime in season 3. I wouldn't be surprised to see Sam Obisanya leave AFC Richmond to play in Africa (at least temporarily), because that would provide some nice drama for him and Rebecca, and Sam leaving the team might put the Greyhounds back against the wall after they'll presumably win their way back up to the Premier League in this week's finale. (That plot development may have been spoiled by a licensing deal; you can read about that here.)
I think a lot of people have turned against Nate in a big way because of his selfish actions this season, but I think the show wants him to be redeemable. Same with Jamie, who was clearly positioned as a villain in season 1, but who has mellowed significantly and gotten his life together in season 2. I suspect a big ol' Nate redemption arc is on the way, and I'm very curious how people will react to that should it actually happen.
Can Ted Lasso Stick the Landing?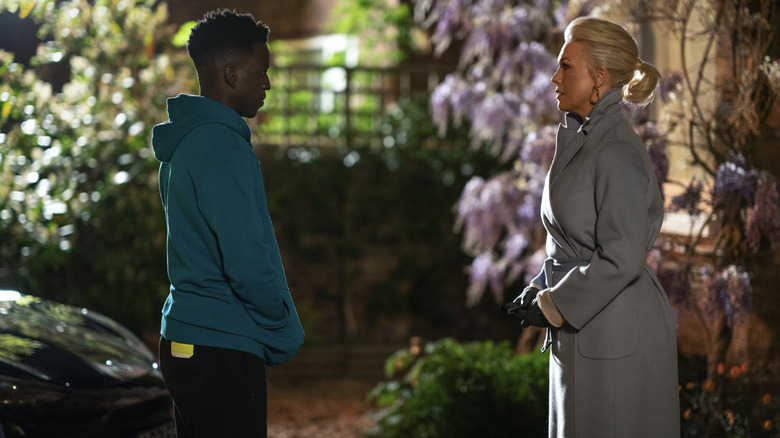 AppleTV+
What does the perfect ending for this show look like? It's tough to say with a whole new season on the way; my answer to that question after the end of season 1 would not have included "Rebecca and Sam getting together for the long haul!", but now that's definitely something I'd like to see. There's still plenty of room for surprising plot developments and satisfying character arcs, and maybe even room for AFC Richmond to win a championship and provide the traditional happy ending many people expect from a sports-related project. As of now, I think the show "needs" to hit three big plot points to send audiences away smiling:
1. Ted experiencing personal growth regarding his emotional baggage. He doesn't need to get back together with his ex-wife or end up with Flo; for Ted, I think it's the inner journey that audiences care about the most. We want to know that he's going to be OK.
2. Sorry shippers, but Coach Beard and Jane need to end things once and for all. They're in a toxic relationship, and when Higgins, the show's moral center, says aloud that Beard needs to break things off, that's the writers lighting up a neon sign pointing to the correct decision for that character. Maybe Beard and Jane can still play online chess together, but that romance (such as it is) needs to end.
3. Rebecca's ex-husband Rupert should get hit by two double-decker buses, one immediately after the other. Oh, and as his body is soaring through the air between the two impacts, his young lover announces that she's leaving him and taking the baby with her. Screw that guy.