Upcoming Tom Hardy Movies To Keep On Your Radar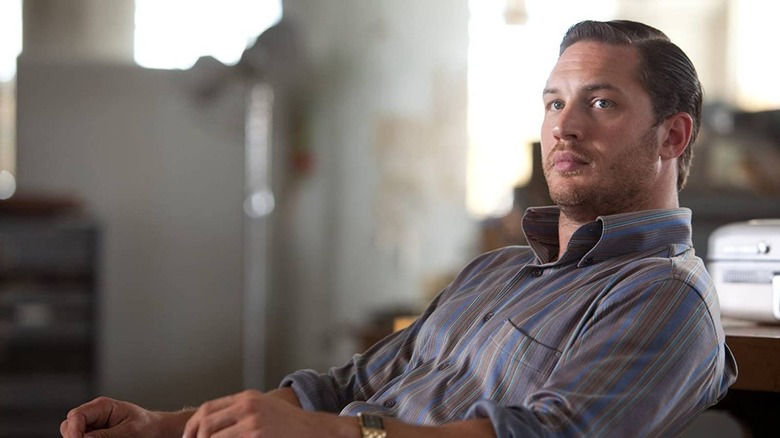 Warner Bros. Pictures
(Welcome to On Your Radar, a series where we take a look at what's next for the biggest actors and filmmakers, and why you should be excited...or not.)
Tom Hardy is one of the UK's hottest exports, bringing a bit of British charm to the big screen in some of his best movies. He even recently earned his first writing credit on the superhero sequel, "Venom: Let There Be Carnage." After making his film debut in Ridley Scott's Oscar-winning war movie "Black Hawk Down," Hardy has starred in a string of Hollywood blockbusters. We've seen him go head-to-head with Batman in "The Dark Knight Rises" and even faced down Captain Picard in "Star Trek: Nemesis." He's starred as Al Capone, the Kray twins, and wowed "Mad Max" fans with "Mad Max: Fury Road." He even famously joined CBeebies for its "Bedtime Stories," reading six different children's stories to help tuck in your little ones.
But what's next for the British film star? Here's every upcoming Tom Hardy movie you should look out for.
Havoc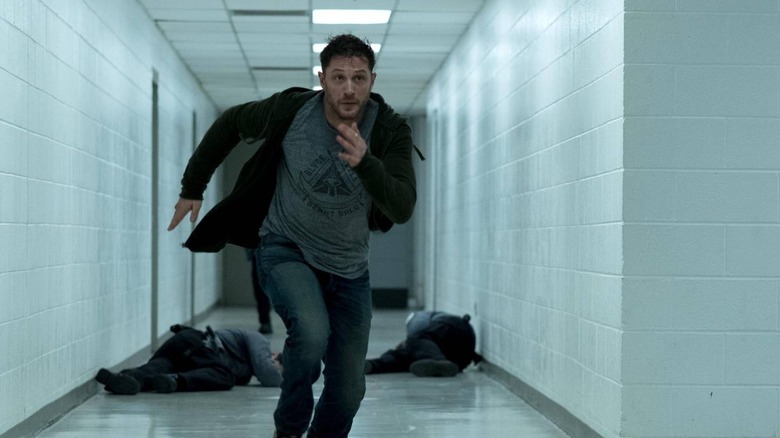 Columbia Pictures
First up is the upcoming crime thriller, "Havoc" from director Gareth Evans, produced for Netflix as part of an exclusive deal. The film stars Hardy as Walker, a detective who becomes embroiled in a gritty crime conspiracy. After a drug-deal-gone-wrong, Walker is forced to fight his way through the criminal underworld while hot on the trail of a politician's estranged son. Caught in a web of lies and corruption which spans the city, he might just be the only one who can unravel it. Considering Gareth Evans' previous work on "The Raid" and "The Raid 2", we're expecting plenty of high-stakes fight scenes and some jaw-dropping action sequences. Tom Hardy will no doubt be up to the task.
"Havoc" sees Hardy star alongside Forest Whitaker and Timothy Olyphant and is both written and directed by Gareth Evans. Production began back in July 2021 in Cardiff, Wales, with "Havoc" set to premiere on Netflix sometime in 2022.
War Party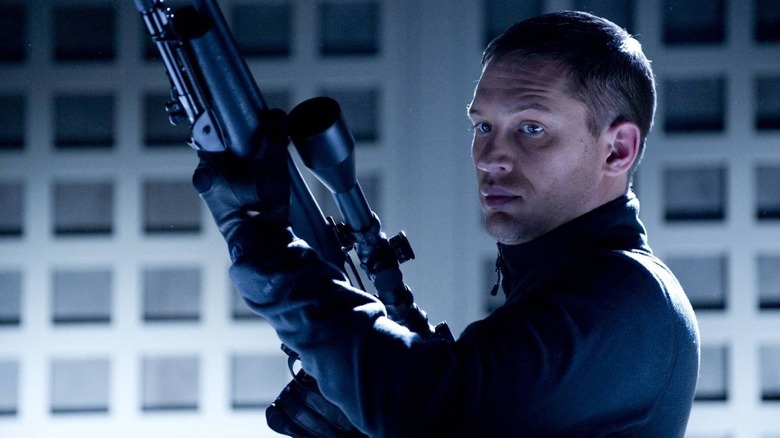 20th Century Fox
An upcoming adventure movie said to be about Navy SEALS, "War Party" has been in the works since 2017. Unfortunately, little else is known about the movie, but we'll likely see Hardy suit up as one of the aforementioned SEALS, leading an adventure written and directed by "Killing Me Softly" filmmaker, Andrew Dominik. "War Party" is said to be based on real events. At the moment, no further casting announcements have been made, with only Hardy announced in the leading role.
"War Party" sees Hardy once again team up with "Black Hawk Down" director, Sir Ridley Scott, whose company Scott Free Productions will handle production of the movie. Netflix is said to have won a fierce bidding war between several other studios including Amazon, Lionsgate, and Universal. But no release date has been set and it's unknown whether the movie has entered production yet.
Mad Max: The Wasteland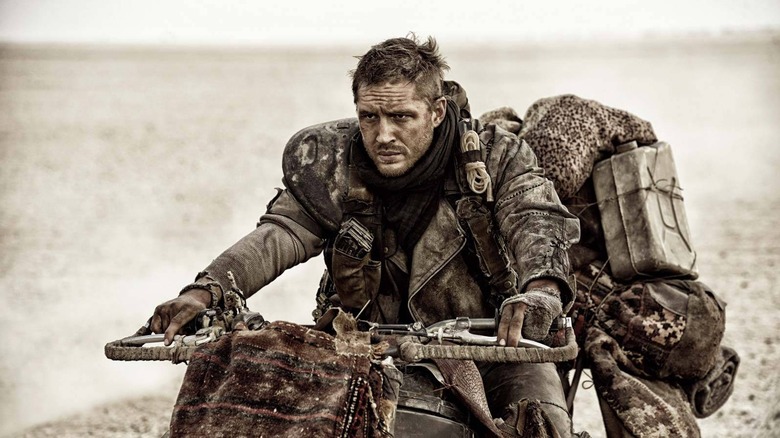 Warner Bros. Pictures
It's no surprise that Warner Bros. wants to make more "Mad Max" movies after the incredible success of "Fury Road." But will Hardy return as the legendary road warrior Max Rockatansky in its first sequel, "Mad Max: The Wasteland?"
The upcoming "Mad Max" follow-up has been on cards since 2015 when director George Miller said that two sequels were being discussed with the studio. But while Hardy was contracted for three "Mad Max" movies in total, it's unknown whether "The Wasteland" will be one of them. After all, his contract may have run out long before then.
"Mad Max: The Wasteland" is so far out from production that it's just too early to even consider a release date. Since the upcoming "Furiosa" spin-off will debut on May 24, 2024, it looks as though any "Mad Max" sequels will be at least four or five years away. Whether or not it will include the return of Tom Hardy remains to be seen.
The Things They Carried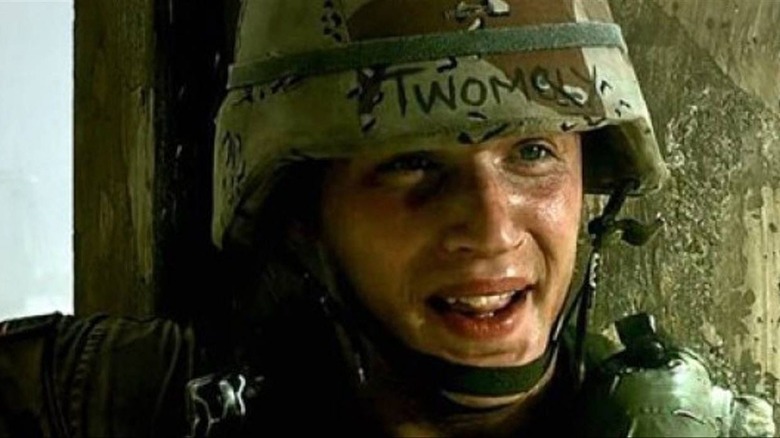 Another of Hardy's war movies, "The Things They Carried" sees him join an impressive ensemble cast in an adaptation of Tim O'Brien's Vietnam War collection. "The Things They Carried" follows the soldiers of Alpha Company during the Vietnam War. But while the cast is rounding out nicely, it's unclear which role Hardy will play. "The Things They Carried" tells the story of soldier Tim O'Brien, cataloguing the items he and his fellow soldiers took on their missions — matches, morphine, M-16 rifles and the less tangible "fear and guilt".
"The Things They Carried" sees Hardy team up with "Ghost in the Shell" and "Snow White and the Huntsmen" director Rupert Sanders. He stars alongside Tye Sheridan, Stephan James, Bill Skarsgard, and Pete Davidson among others. The script will be written by Scott B. Smith, based on the original novel by O'Brien. Announced in late 2020, production of the movie is yet to begin, with no release date set as yet.
Shackleton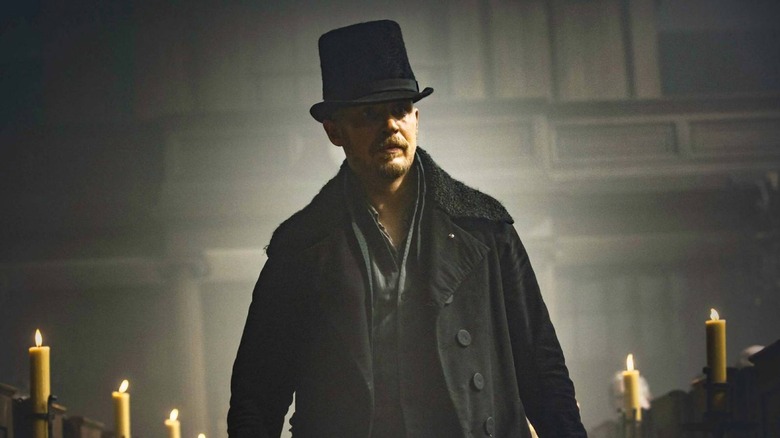 BBC, FX
A biopic about the famous polar explorer, "Shackleton" will see Hardy in the title role — none other than Ernest Shackleton himself. Although little is known about the movie, it's thought that it will follow the explorer's ill-fated polar expedition. After a crash in the middle of the Antarctic, Shackleton led the expedition on a months-long and increasingly perilous journey back to safety. "Shackleton" was originally expected to see Leonardo DiCaprio reteam with "The Revenant" writer Mark L. Smith, but the project has since gone through some changes, seeing Hardy land the title role, with a script penned by "Tinker, Tailor, Soldier, Spy" writer Peter Straughan.
"Shackleton" will be produced by David Heyman alongside Tom Hardy and Dean Baker via their production company Hardy, Son & Baker.
"Tom and I were always fascinated by Shackleton as a leader and his contagious optimism and absolute belief in his team," said Baker. "At a time where leaders seem to be more about self than society, Shackleton sacrificed his own needs to ensure the wellbeing of his team – that's inspirational." A release date has not yet been set.