George Miller Confirms Two 'Mad Max' Sequels Are In Development At Warner Bros.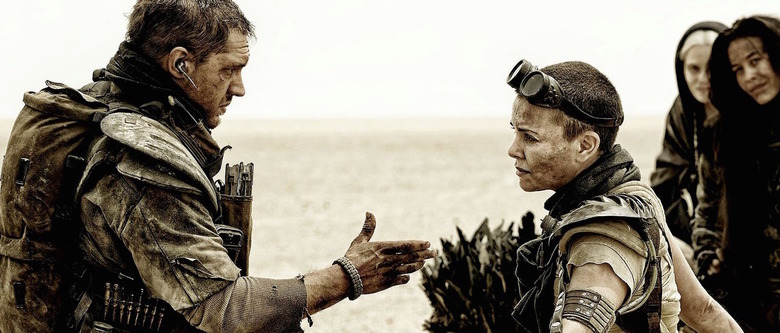 That Warner Bros. wants more Mad Max is no surprise, considering Fury Road has grossed $374 million in theaters and is currently killing it on home video. But the really good news is that there may be not one... but two Mad Max sequels ahead of us. Director George Miller has confirmed he's in talks with the studio about two more Mad Max movies. Read Miller's comments on the Mad Max sequels after the jump. 
Miller discussed the Mad Max sequels with Top Gear.
This film [Fury Road] was green lit three times and fell over three times over a decade. We went to shoot with Mel Gibson back in 2001, but then 9/11 happened, and the American dollar collapsed against the Australian dollar close to 30 per cent, so we lost that amount of budget overnight. [...] We were then rained out of Australia. The desert rained for the first time in 15 years, and we ended up in southwest Africa, Namibia. But in this process, we had dug down deep into the backstory, not only of the characters, but of every vehicle. How the steering wheels became religious artifacts and things like that. So we ended up with two scripts, without really trying. We're talking to the studio [Warner Bros] about it as we speak, but which one of the two stories will happen next, I'm not so sure.
However, it's possible neither Mad Max sequel will be next for Miller. "I hope the next film I make is a very, very small film without any special effects and not many stunts," he told Digital Spy earlier this month.
Miller has long had plans to continue the Mad Max franchise beyond Fury Road. Way back in 2010 we heard Miller was considering a separate film titled Mad Max: Furiosa, and more recently he revealed the title of the next film could be Mad Max: The Wasteland. It's unclear whether Furiosa and The Wasteland are two titles for the same film, or whether they're two different titles.
However, it's worth pointing out that there have long been rumors Max and Furiosa might each get a separate Fury Road sequel. If that's the case, Warner Bros. may have some dealmaking to do. Tom Hardy is already contracted for three more Mad Max movies, but his co-star Charlize Theron doesn't appear to be locked in for any follow-ups just yet.