Shows Like Veronica Mars You Really Need To Watch
The CW
So you've finished "Veronica Mars," the "Veronica Mars" movie funded by Kickstarter, and the 4th season on Hulu. Maybe you read the novels as well. Maybe you've even watched "Play it Again Dick," the meta CW Seed spin-off about Ryan Hansen trying to pitch a spin-off for his "Veronica Mars" character Dick Casablancas. What should you watch next? Here are some shows that Marshmallows (a.k.a. fans of "Veronica Mars") should put on their watchlist ASAP. 
"Veronica Mars" crossed genres in ways that made it excellent to watch but difficult to replicate. It was a neo-noir. It was a teen drama. It had a female antihero. It was a bit darker and more cynical than most of the '00s shows of its ilk, especially those geared towards a younger audience. This was during "Gilmore Girls" times, not "Euphoria" times. As for what to watch next, here are some characters who get up to darkly comic stuff, noir stuff, and your run-of-the-mill detective stuff.
Dead Like Me (2003-2004)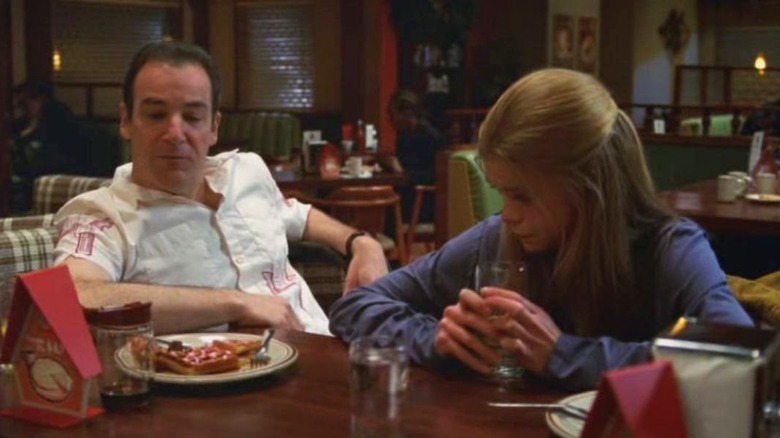 Showtime
Before Bryan Fuller's cult hits "Pushing Daisies" and "Hannibal," he made this series. If you like Rob Thomas' off-beat style and sense of humor, odds are that you'll like Fuller as well. There's not a huge mystery element to "Dead Like Me," but like "Veronica Mars" they are both shows about young women with unconventional jobs. Yet there are some questions to be answered and investigated, with quirky characters you'll love just as much. 
"Dead Like Me" is about a girl named Georgia "George" Lass who's going through an existential crisis when she gets killed in a freak accident and is recruited to become a Grim Reaper. Perfect timing, right? It's now her job to collect the souls of other people who die unexpectedly. Once she reaches her quota, she moves on and the last soul she collects will replace her. George's fellow Reapers and co-workers come from a variety of eras and former professions, with each having their own approach to collecting souls. They also eat together at a diner and become a found family, which is nice!
Nancy Drew (2019-present)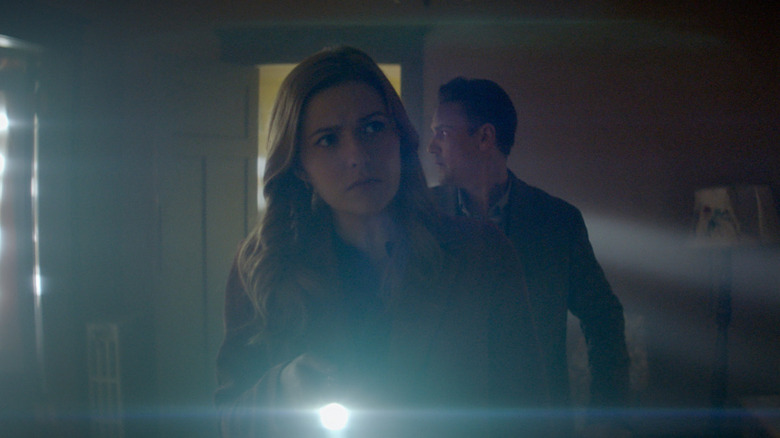 The CW
Why not check out the most famous girl detective in her snazzy new CW incarnation? The series has been running for 3 seasons and is based not only on Carolyn Keene's "Nancy Drew" novels, but also Laura Lee Hope's "Bobbsey Twins" novels. There's mystery and romance to spare and even a supernatural element. It has a cult following despite being based on one of the most popular and recognizable characters in pop culture history. 
Unlike "Veronica Mars," the series is not initially set in high school. Nancy (Kennedy McMann) is a former teenage detective who gets back in the game when a murder hits close to home. We see glimpses of Nancy's days as a young private detective, but only a little. Still, "Veronica Mars" owes much to the original "Nancy Drew" on the page, and on the screen "Nancy Drew" owes a great deal to "Veronica Mars." They inspire each other ... which is pretty neat.
Teenage Bounty Hunters (2020)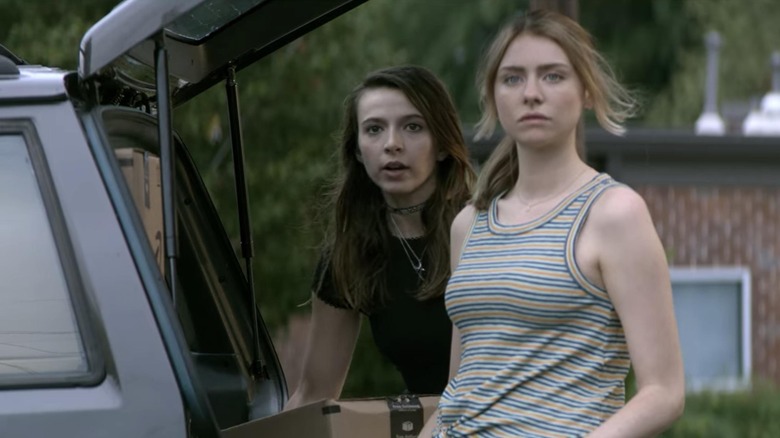 Netflix
On the ever-growing list of canceled-too-soon Netflix series is this show which I bet "Veronica Mars" fans would absolutely love. The title tells you all you need to know: Teenage girls start a side hustle as bounty hunters. It's not the same job that Veronica does, but it's adjacent. 
Blair and Sterling Wesley come from a conservative Christian household and go to a conservative Christian private academy in a conservative Christian part of the country (the suburbs of Atlanta, Georgia). They're the last two people you would expect to start digging through the seedy underbelly of society to catch criminals ... which makes them exceptionally good at it. It gets them out of their bubble and occasionally narrow worldview. Are there skeletons in their own family's closet that they didn't know about? You betcha. There's also plenty of teenage drama to fill the "Veronica Mars" gap in your heart, including an enemies-to-lovers storyline between two female characters.
Orphan Black (2013-2017)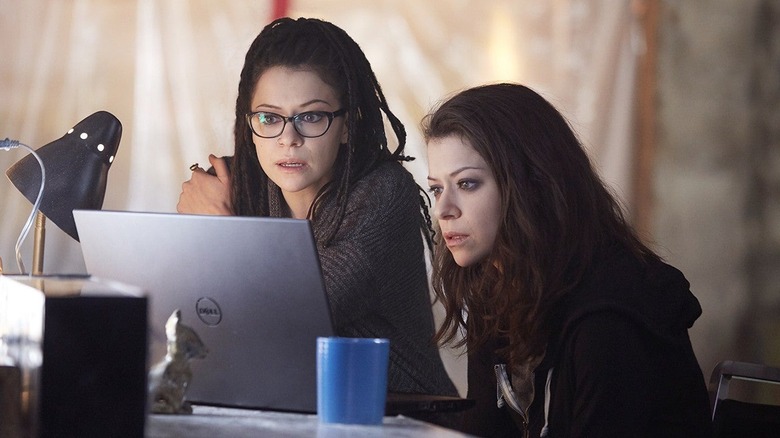 BBC America
Of the various mystery box shows to catch on over the years, the BBC America series "Orphan Black" is one of the most addictive ... and also one of the weirdest. It has probably the best science fiction pilot episode I've ever seen and gets better and more twisted (in a fun way) as the seasons go on. 
The saga begins when Sarah Manning, played by Tatiana Maslany, discovers that her whole life has been part of a vast conspiracy when she sees a woman (also played by Tatiana Maslany) die by suicide who looks exactly like her. She soon discovers that she is one of many illegally created clones, all played by Tatiana Maslany, and that someone is trying to kill them. Seriously, Maslany plays at least five characters in any given episode, even characters who are pretending to be other characters, and is pitch-perfect every time. 
Killing Eve (2018-present)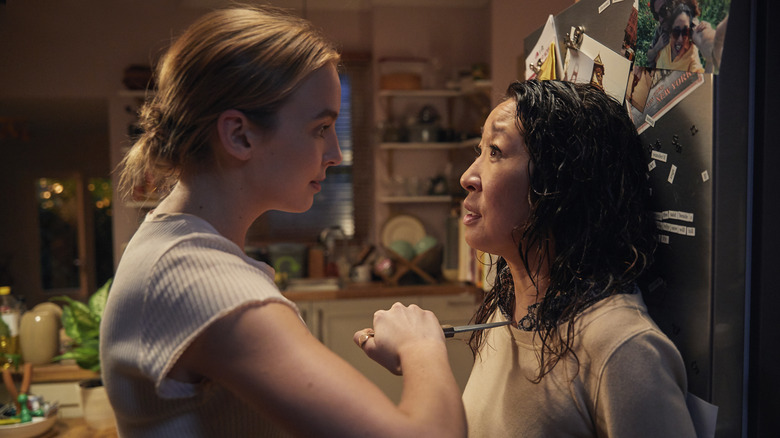 BBC America
Speaking of BBC America shows, "Killing Eve" is like "Veronica Mars" for grown-ups ... not that adults can't enjoy "Veronica Mars." The subject matter is more intense and mature, as Eve Polastri (Sandra Oh) isn't searching for missing persons or solving the case of who published a fake purity test online. She's an MI5 analyst trying to catch a serial assassin called Villanelle (Jodie Comer). Remember how Rob Thomas made a teaser for a prospective Season 4 that showed Veronica entering the FBI? I wonder if that show would have eventually become more like "Killing Eve."  
The show returns for its 4th and final season after a two-year hiatus in February 2022. Each season has had a different head writer, and a few you may recognize. The 1st season was captained by Phoebe Waller-Bridge ("Fleabag"), the second by Emerald Fennell ("Promising Young Woman"), the third by "See" and "Fear The Walking Dead" writer Suzanne Heathcoate, and the fourth by Laura Neal, who has been in writer's rooms on "Sex Education" and "My Mad Fat Diary."
iZombie (2015-2019)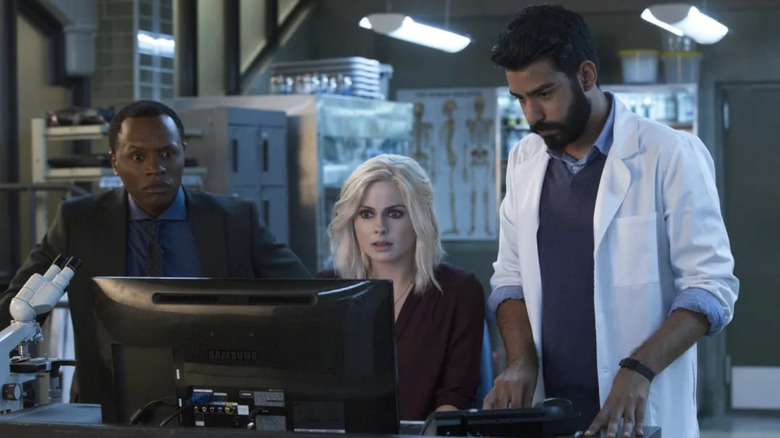 The CW
If all else fails, you can always pop on Rob Thomas' other cult hit "iZombie." It's about a young woman named Liv (Rose McIver) who, after becoming a zombie, discovers two things. One, she can live more or less a normal undead life without becoming stupified or attacking people as long as she keeps eating brains. Two, she gets flashes of a person's life and personality when she eats their brain. Liv does the only natural thing by getting a job at the morgue, where she can satisfy her cravings and put her powers to good use by solving the occasional murder. 
The show also stars Rahul Kohli, who has stumbled into internet fame after "The Haunting of Bly Manor," "Midnight Mass," and by leaning into fan casting and trolling (with love) on Twitter. A handful of "Veronica Mars" alums show up on "iZombie" as well, including Enrico Colantoni and Jason Dohring.
Crazyhead (2016)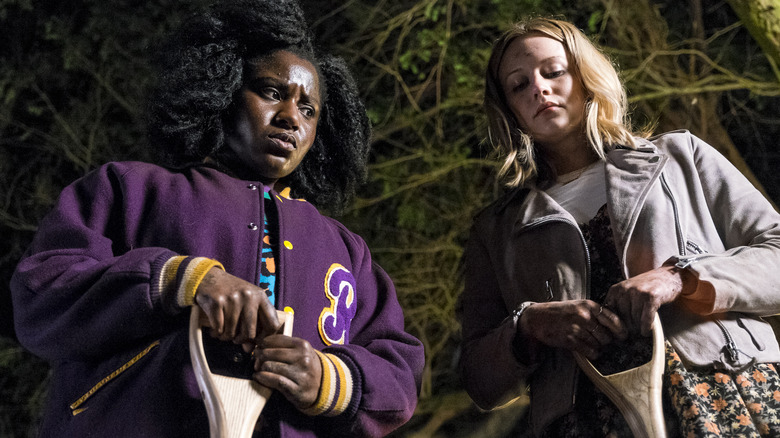 Netflix
If you ever sit around, like I do, wondering whatever happened to the guy who made "Misfits," it's this! Howard Overman's series stars Susan Wokoma, who would go on to steal scenes in Michaela Coel's "Chewing Gum," as well as "Downton Abbey" actress Cara Theobold as "seers" who see monsters and demons hiding in society. The two of them team up to hunt those demons and become closer as friends in the process. They're more vigilantes than detectives, and it's more supernatural than "Veronica Mars," but the show's dry sense of humor should appeal to fans. 
"Crazyhead," like many hidden gems from the U.K., is also only six episodes. This isn't some major project or show you'll keep putting off because you don't have time to devote to it. It's the perfect weekend binge ... or even weeknight if you're feeling like a couch potato.
Sweet/Vicious (2016-2017)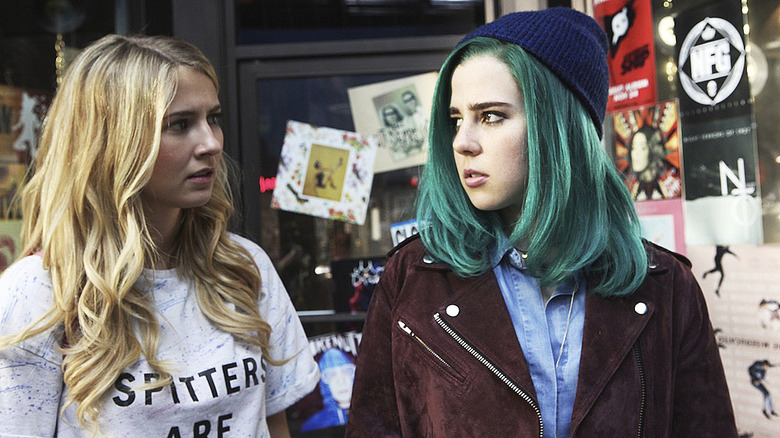 MTV
MTV's short-lived series follows two girls who seek vigilante justice against sexual assault and rape on their college campus. It shares some plot elements with "Veronica Mars" as well as a darkly comic tone. In addition to battling predators within the patriarchy, Jules and Ophelia take on fraternity and sorority scandals, dating apps, rideshares, and how the justice system fails survivors who report an assault.
The show was canceled after just one season, but its creator Jennifer Kaytin Robinson has written the films "Someone Great," "Unpregnant," the upcoming Netflix dark comedy "Strangers," the upcoming "Center Stage" series, and has also had her hands in Phase 4 of the Marvel Cinematic Universe as a consulting producer on "Hawkeye" and one of the writers on "Thor: Love and Thunder." If you're not already familiar with her work and want to get educated before she blows up, this is a great place to start. 
Angel (1999-2004)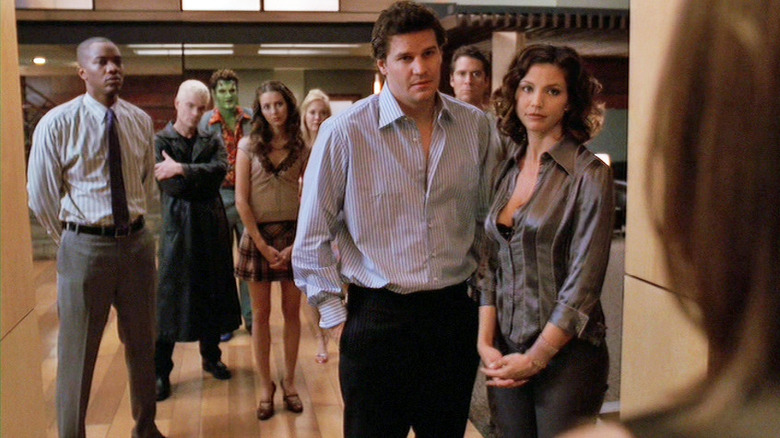 Warner Media
The "Buffy the Vampire Slayer" spin-off has a noir edge. It sees the titular "vampire with a soul" setting up shop in Los Angeles and starting a hero-for-hire business. He's more or less a supernatural private detective. Along with a psychic, a medium, and a couple demon hunters, Angel tries his best to "help the helpless" and not get corrupted by the city himself. As a Joss Whedon project, your mileage may vary with the material in 2022, but it's an enjoyable show and not without merits. 
"Angel" is also kind of like an older cousin to "Veronica Mars," since both shows were produced by Warner Brothers in the early 00s. You don't really need to watch "Buffy the Vampire Slayer" to dive into "Angel," but if you're a "Veronica Mars" fan and really miss the high school drama from those first seasons, you'll have to go back to "Buffy." 
Outer Banks (2020-present)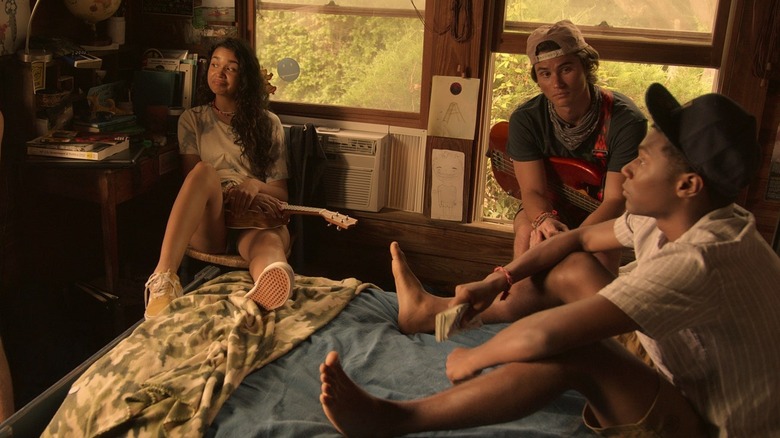 Netflix
Did you know that the beach dirtbag hottie show is actually a mystery? I didn't at first either! At first glance, it might appear to be yet another YA show about relationships, but it's actually about a group of friends who start searching for answers about what happened to their leader's father and, eventually, a treasure. It may be set on the opposite coast as "Veronica Mars," and doesn't really have a female protagonist, but the atmosphere is actually pretty similar. 
Another thing the shows have in common is their socio-economic commentary. Veronica Mars rides the class divide at her school by being friends with kids from either side of the proverbial "tracks." The kids on "Outer Banks" are divided by the rich out-of-towners who vacation on the beach and the locals who live there year-round and have to make ends meet in a tourism economy. They even have nicknames, the "Kooks" and the "Pogues," like the rich "09ers" on "Veronica Mars."
Jessica Jones (2015-2019)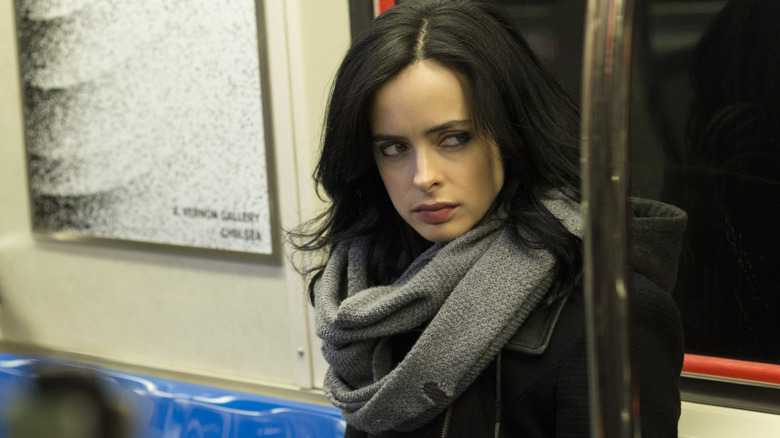 Netflix
This Netflix series based on the eponymous Marvel Comics hero is about a female private detective and stars an actress (Krysten Ritter) who appeared in "Veronica Mars," so it's the perfect show for fans to watch. Season 1 is the most noir in tone and style, with "dark and stormy night" vibes and a chilling villain in the form of David Tennant's Kilgrave, but there are mystery elements to Seasons 2 and 3 as well. 
The character of Jessica Jones gained super-strength at a young age, but prefers to solve crimes by uncovering dirty secrets as a private detective. She uses her powers sparingly. Is she helping people? Perhaps, but it's for profit, not the greater good of humanity. She's one of the most brooding and begrudging heroes you'll ever meet. After a series of traumatic life experiences, Jessica has become cynical. She's a lot like Veronica, though her marshmallow center is a little bit harder to reach.
Search Party (2016-2022)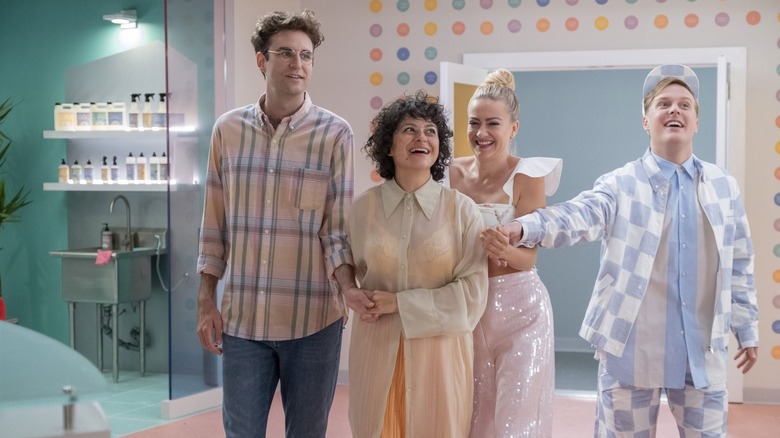 Warner Media
By a country mile, the best neo-noir to hit television in years is "Search Party." The show's final season dropped on HBO Max in 2022 and took some major zigs and zags, but despite the various changes in tone and setting over five seasons, the show has always had a noir element.
"Search Party" begins when a college graduate named Dory sees a "Missing" sign for a girl named Chantal that was in her class. She decides to self-medicate her own quarter-life crisis by solving the mystery of her disappearance and ropes her fellow aimless millennials — they're stereotypes, not representative of all of us, relax — into her case. Dory and her friends' skills as detectives are nowhere near Veronica Mars', and the show is more satirical and darkly comic than "Veronica Mars," but that doesn't make their efforts any less entertaining to watch.