Joss Whedon Says Justice League's Cyborg Storyline 'Made No Sense,' Calls Ray Fisher 'A Bad Actor'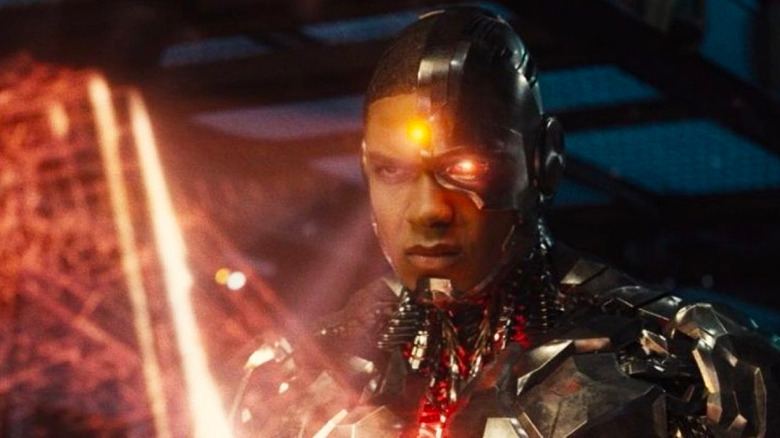 Warner Bros.
It's hard to believe that the Snyderverse controversy first began almost five years ago. Zack Snyder departed the set of his "Justice League" film in 2017, but it wasn't until 2020 that allegations from the cast would derail the career of Joss Whedon, who'd been tapped to reshape the film in his own image. 
Whedon's fall from grace seemed intrinsically linked to comments from Ray Fisher, who was one of the first to address the director's "gross, abusive, unprofessional, and completely unacceptable" behavior during the "Justice League" reshoots. From there, more allegations poured in, with stories of Whedon's misconduct going back as far back as his "Buffy the Vampire Slayer" days.
Every controversy that followed seemed to drive the stake further into Whedon's doomed career — but a new profile from New York Magazine seems equally-determined to honor his side of the narrative. In the piece, Whedon addresses each allegation with a varying degree of courtesy (that is to say, he denies nearly all of it). But when it comes to the issues on the "Justice League" set, arguably a fresher wound, Whedon's comments do more to harm his tarnished image than they do to redeem it.
A Bad Take in Both Senses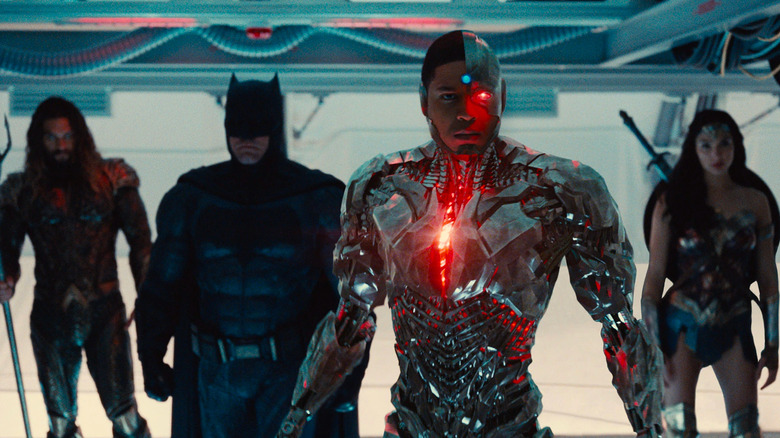 Warner Bros.
Ray Fisher was not the only actor to publicly address the troubled "Justice League" set, but he was instrumental in starting the conversation. His initial comments in 2020 served as a pillar not just for fans' #SnyderCut campaign, but also a sweeping internal investigation conducted by WarnerMedia. Fisher's own campaign against the leadership at Warner Bros., further fleshed out in tell-alls with Variety and Forbes, addressed the erasure of people of color in Whedon's "Justice League," as well as the "massive blowups, threats," and more that occurred on set.
In the interview with Forbes, Fisher gave context to his gripes with the film, most notably the reduction of his own role as Cyborg — who, in Snyder's cut, was "the heart of the film" (via USA Today). Fisher also heard that Whedon had lightened an actor's skin color in post-production. "That was the tipping point for me," the actor would later tell Forbes.
Whedon flat-out denies any racial motivation in lightening his "Justice League" cast, claiming that he brightened the entire film without bias. To the director, none of Fisher's comments were "true or merited discussing," but he did go on to explain why the actor's role was slashed so drastically in his film. Whedon claimed that Cyborg's story line "logically made no sense," and cited a bad performance on Fisher's part — something that the "Justice League" test screenings apparently confirmed. Cyborg was named "the worst of all the characters in the film," according to an unnamed source.
Despite Fisher's inexperience, Whedon insists that he consulted the actor in a series of "friendly and respectful" exchanges. He doubles down on his disbelief, calling Fisher "a malevolent force" and "a bad actor in both senses."
Whedon's Endgame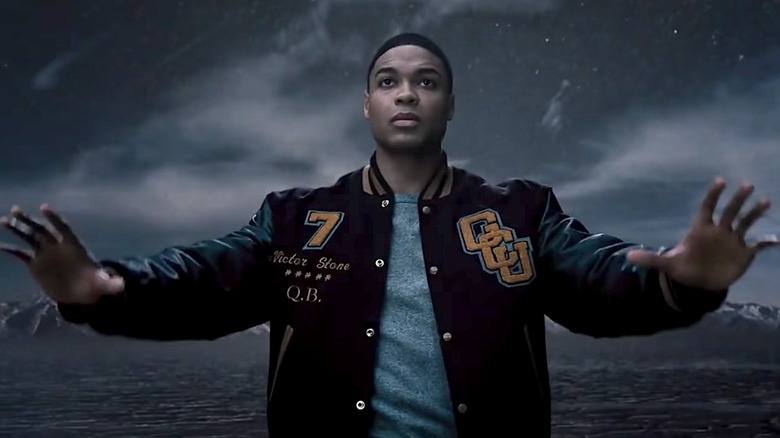 Warner Bros.
Whedon's claims against Fisher's abilities could have held up if the Snyder Cut had remained locked in the Warner Bros. vault. But since "Zack Snyder's Justice League" premiered on HBO Max in 2021, it's become pretty clear that neither Fisher's performance nor Cyborg's storyline was lacking in any sense. For all these statements to surface in the midst of Warner's continued investigation — and on a national civil rights holiday? — things are looking even worse for Whedon.
Fisher interview declined requests from New York, and instead responded to Whedon's claims on Twitter, saying: "Looks like Joss Whedon got to direct an endgame after all...Rather than address all of the lies and buffoonery today—I will be celebrating the legacy of Reverend Dr. Martin Luther King Jr. Tomorrow the work continues. #MLKDay. A>E."
Despite what many Snyder stans would have us believe, there are no real winners in battles like these. Whedon's misconduct might have finally been aired, but people were still deeply hurt in the course of his decades-long career. The best course of action might be to follow Fisher's example, and strive to continue the work against actual malevolent forces in the film industry.