James Gunn Says A Peacemaker Character Will Return For A 'Big' DC Movie In The Future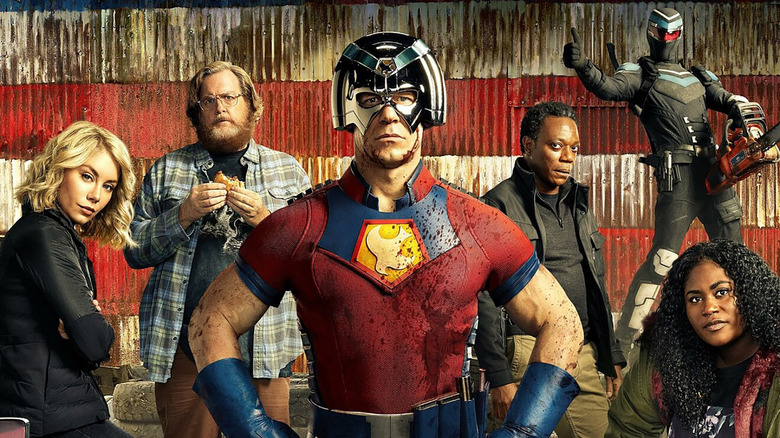 HBO Max
If you haven't watched "Peacemaker" on HBO Max yet but are interested in the grand scheme of the DC Extended Universe, you may want to remedy that situation because according to James Gunn, a character from the show is going to show up in the DCEU in a very big way. Gunn recently guested on an episode of the TV's Top 5 podcast where he put to bed the rumors that "Peacemaker" exists in a separate universe, and instead exists well within the confines of the DCEU. Better yet, a recurring character is going to return post-series in a big DCEU film release. Here's what Gunn had to say about the character of Peacemaker, the greater DC Universe, and what we can expect in future installments.
It [Peacemaker] is part of the DCU, I mean they can use these characters... I mean one of these characters, which people have kind of figured out, one of these characters is used in a future big DC movie that's from here. So we are connected to all of this. Who knows what role these characters are going to play in the future? I mean no one knew who the Guardians of the Galaxy were, and then all of a sudden they're massive players in "Infinity War" and "Endgame." So who knows what's going to happen with Peacemaker in ten years, five years, or whatever?
While Gunn doesn't outright say who is going to be a part of the future, there are a few things we already know.
Is This The Confirmed Return of Emilia Harcourt?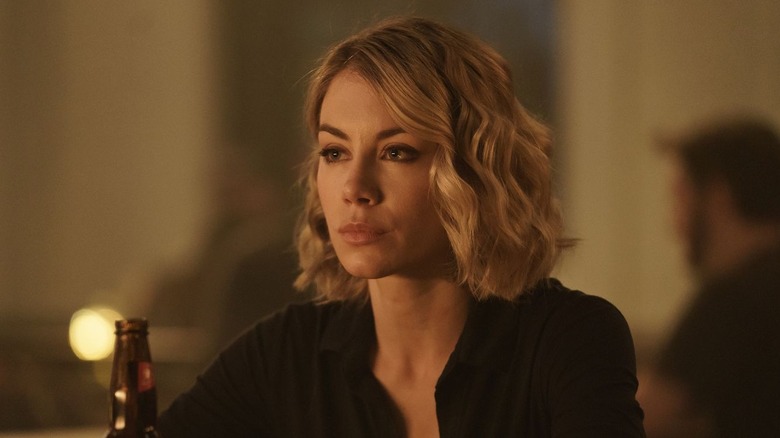 HBO Max
It's already been speculated that Jennifer Holland was set to return as NSA agent Emilia Harcourt in the upcoming film, "Black Adam," so many are speculating that Gunn's comments are in reference to this character. We were first introduced to the character in "The Suicide Squad" and she's currently part of the main cast of "Peacemaker." What's weird though, is that "Black Adam" is going to be somewhat of a prequel film involving the Justice Society of America, painting the frequent nemesis of Shazam instead as an antihero. Harcourt's appearance is to be believed, this means the NSA will likely have some involvement in the film.
Gunn conceived the "Peacemaker" series while holed up during the start of pandemic quarantine, writing the spin-off before the character had even been introduced in "The Suicide Squad." With the series being an unplanned inclusion of the DCEU, it's amazing that a character from the series is going to be included into the broader world at all. James Gunn is actress Jennifer Holland's partner in real life, so if anyone is going to have insider knowledge to her future casting, it's him. Then again, the Harcourt appearance is still speculation, so there's a chance this is another instance of Gunn brilliantly misdirecting fans.
Each new episode of "Peacemaker" hits HBO Max every Thursday, and "Black Adam" is currently slated to hit theaters on July 29, 2022.