How To Watch America's Funniest Home Videos Tribute To Bob Saget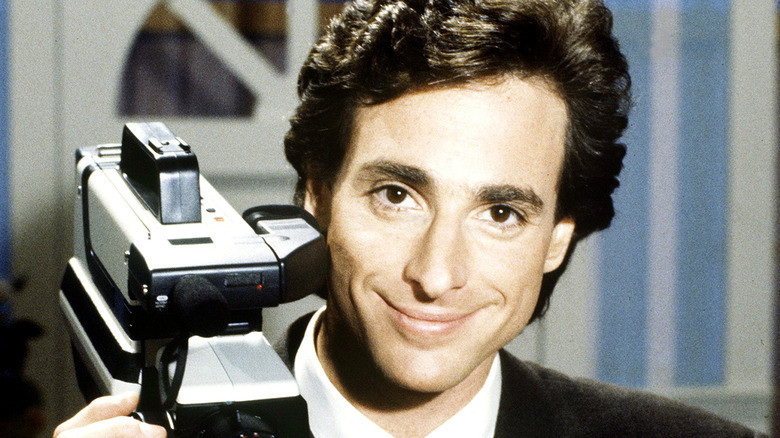 ABC
Fans are still mourning the loss of actor, host, and comedian Bob Saget, who tragically passed away last week at the age of 65. The beloved star of "Full House" was the TV dad of a generation, and also the original host of the long-running ABC comedy show, "America's Funniest Home Videos." 
In honor of his legacy, "America's Funniest Home Videos" is putting on a special tribute to Saget, airing at the beginning of Sunday's episode at 7:00 p.m. ET/PT, exactly one week after Saget died at the Ritz-Carlton hotel in Orlando, Florida. "Bob was the backbone of a TV show that has gone on to entertain not only America, but the world," AFV said in the episode's description on YouTube. "Bob made us smile, he made us laugh out loud and, oftentimes, he would make us giggle. A comedy legend. A kind soul. Our dear friend. We will miss you, Bob."
Bob Saget hosted "America's Funniest Home Videos" from 1989 to 1997, delivering playful puns, cheesy commentary, and introducing audiences across the nation to some of the funniest and most unexpected moments caught on home video. The show was a precursor to the wave of footage aggregation shows still on air today like "Tosh.0," "Ridiculousness," all of the "Most/Best/Worst" shows on TruTV, and the short-lived extreme-sports show "Scarred."
Bob Saget Memorial Tribute Preview
Current "America's Funniest Home Videos" host Alfonso Ribeiro introduces an emotional segment highlighting some of Saget's most memorable moments, as well as a clip from an interview between former host Tom Bergeron and Saget from the 20th anniversary special of "AFV." America's longest running funny show was originally an hour-long special hosted by Saget in 1989, but performed so well it was picked up as a series. He frequently included improvised voice-over impressions of what the inner monologue might have been for the people or animals featured on the show.
"AFV" is also using the show to amplify Saget's philanthropic efforts for scleroderma research and awareness, a cause dear to his heart after the loss of his sister. It's estimated that Saget has helped raise millions of dollars for the Scleroderma Research Fund, and this will continue posthumously as plenty continue donating in his memory. Episodes of "America's Funniest Home Videos" stream on Hulu following their broadcast on ABC. There's no word yet on whether or not the segment will be made available on YouTube for those who do not have cable or Hulu.