/Film's 30 Most Anticipated Movies Of 2022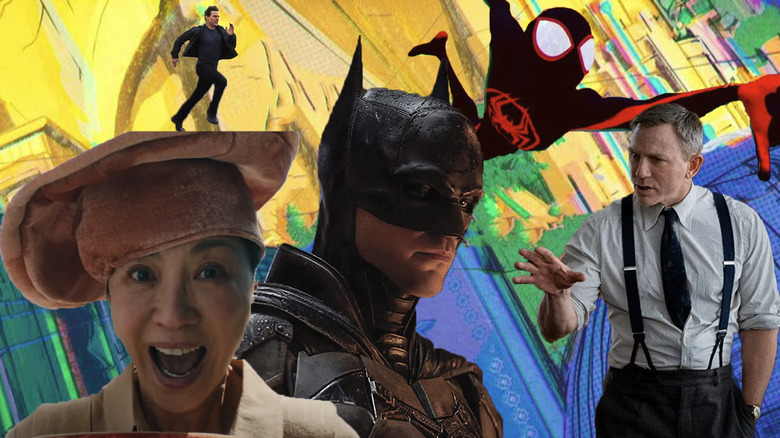 A24/Paramount/Warner Bros./Sony Pictures Animation/Lionsgate
The world continues to feel as if it's falling apart, but at least we saw a bunch of great movies last year. With any luck, 2022 will be even better (hopefully in more ways than one), so let's look ahead and count down some films we're looking forward to that are currently scheduled to come out sometime this year. The /Film editorial team recently narrowed down a huge number of movies on a big podcast episode to come up with a group top 30; after that, we individually ranked the titles and have now run the numbers to land on our official group ranking of all 30 movies.
Lists like these are always fun to compile, but remember — they're just a starting point. Every year, a ton of movies pop up that we had no clue would debut, and sometimes those surprises go on to become our favorite films of that year. Also keep in mind that there are now so many movies in the works that it's practically impossible to keep track of them all, even if they've already been announced. Case in point: We totally forgot about David Cronenberg's "Crimes of the Future" when putting this list together, even though that film is supposed to come out this year. (Sorry, Mr. Cronenberg!)
With those caveats out of the way, here are the 30 most anticipated movies for the old /Film crew.
30. Turning Red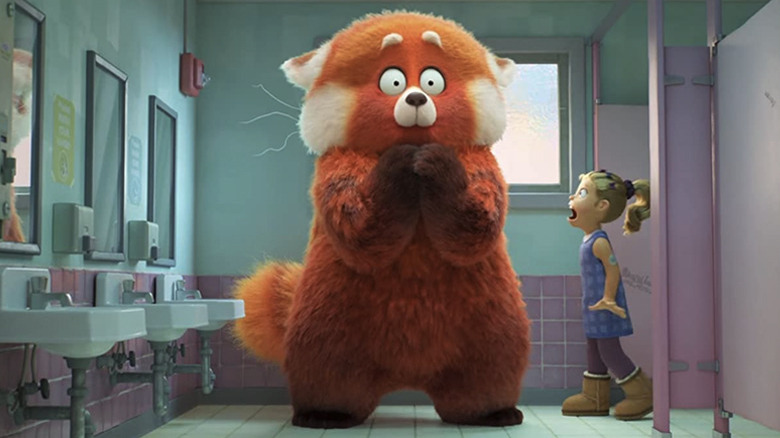 Pixar
Release Date: March 11, 2022
Pixar movies often get an automatic spot on these kinds of lists, but "Turning Red" is exciting for more reasons than just the studio it comes from. The coming-of-age comedy is the feature directorial debut of Domee Shi, who directed the wonderfully moving Pixar short "Bao," which is cause for celebration itself. But it is also a decidedly Chinese-centric film about a 13-year-old girl who is upset to discover she's inherited shapeshifting abilities that turn her into a giant red panda. It looks wacky and absurd, but it also looks unexpectedly anime (fans of "Ranma 1/2," from which this movie draws inspiration, will know) and unapologetically about teen girls, in all their boy band-loving, overdramatic glory. (Hoai-Tran Bui)
29. Jurassic World Dominion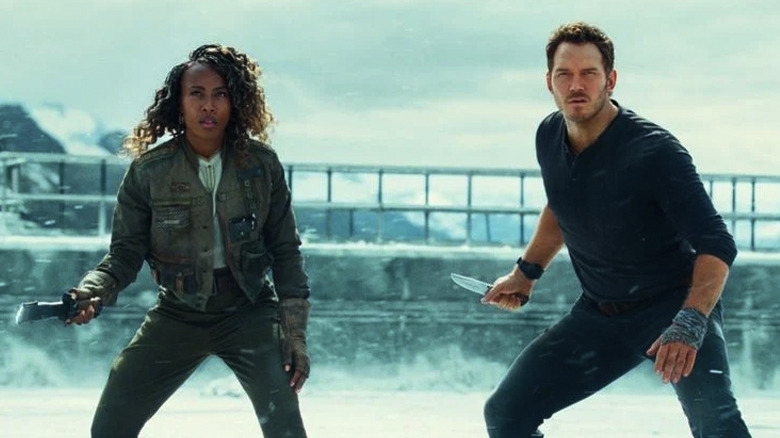 Universal
Release Date: June 10, 2022
The "Jurassic World" trilogy is set to conclude with an epic story that reunites "Jurassic Park" actors Sam Neill, Laura Dern, and Jeff Goldblum. The scientifically resurrected genetically engineered dinosaurs are now off the island and have taken over the world — a set-up that seems as far as you can get from the original Steven Spielberg adaptation. I honestly have no idea where this franchise is heading or how it can conclude, and that is so exciting to me. Also interesting, Emily Carmichael wrote the screenplay, a change from the usual Derek Connolly/Colin Trevorrow collaboration. (Peter Sciretta)
28. Lightyear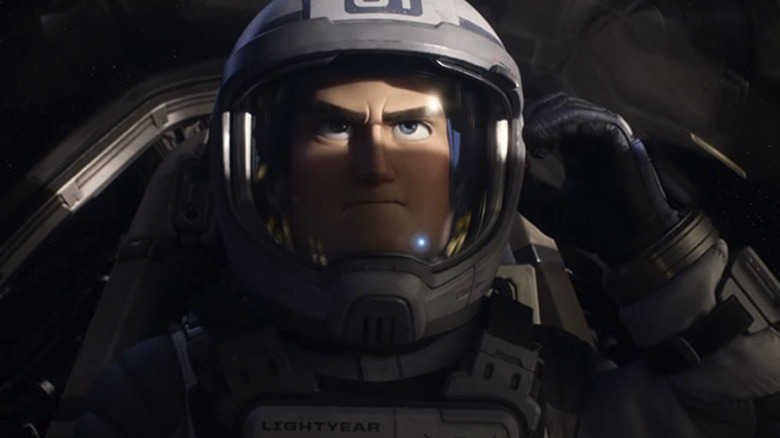 Pixar
Release Date: June 17, 2022
Imagine one of the greatest animation companies of all time deciding they wanted to make a science fiction adventure movie. And imagine them using a recognizable character as the lead, allowing them to spread their wings and try something unique, knowing that the "franchise-friendly" title gives them the freedom to go, uh, to infinity and beyond. That looks to be the case with Pixar's "Lightyear," whose trailer showcases a cosmic scope, gorgeous animation, and a sci-fi world full of detail and promise. It's easy to call this a weird cash-in. But I have a feeling this one will surprise us all. (Jacob Hall)
27. Moonfall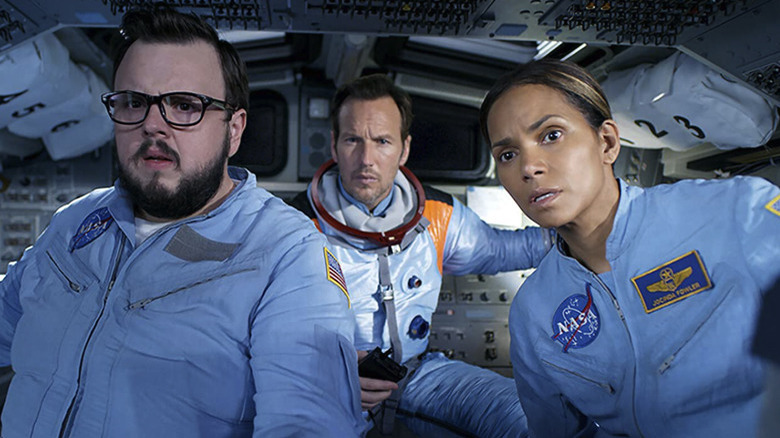 Lionsgate
Release Date: February 4, 2022
The moon is on a collision course with Earth. That should be all you need to know about this movie to be excited about seeing it on the biggest screen possible. But for good measure, this movie is also directed by Roland Emmerich, the master of theatrical disasters (on a number of levels) such as "Independence Day," "2012," and "The Day After Tomorrow." Halle Berry, Patrick Wilson and "Game of Thrones" favorite John Bradley star in the movie, and if you need anymore convincing regarding the nonsensical fun there is to be had with this movie, you can watch the first five minutes right here. (Ethan Anderton)
26. Bros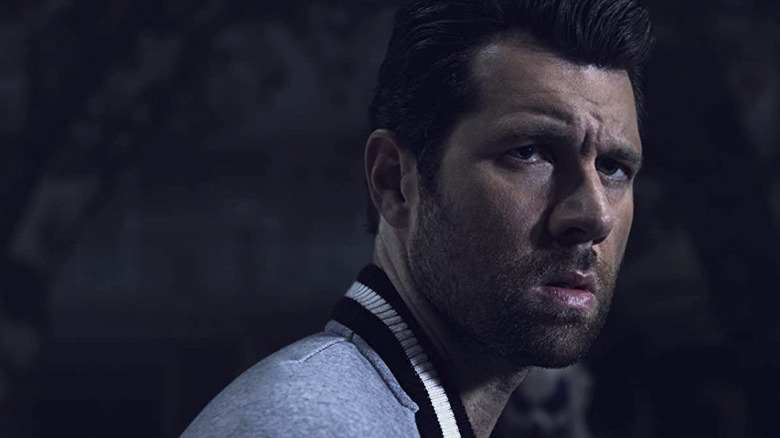 FX
Release Date: August 12, 2022
We're seen plenty of queer rom-coms in the indie space, but "Bros" looks like it's going to break new ground by taking the concept mainstream. Billy Eichner, the very funny and very gay actor and comedian, wrote the script for this new film, which is described as "a smart, swoony and heartfelt comedy about two gay men maybe, possibly, probably, stumbling toward love. Maybe. They're both very busy." In addition to putting a gay love story front-and-center in a wide release studio comedy, "Bros" will also feature entirely LGBTQ actors in all of the major roles, along with comedy veteran Nicholas Stoller behind the camera. Let's hope this one connects, and the future of Hollywood can be more proudly gay than ever. (Jacob Hall)
25. Ambulance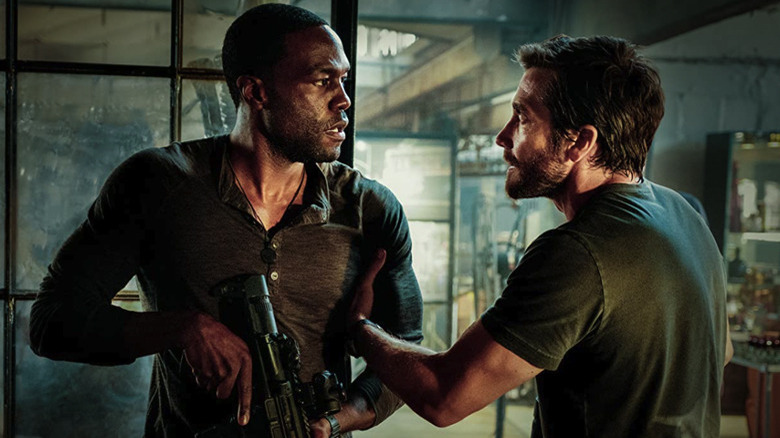 Universal
Release Date: April 8, 2022
Say what you will about the movies that Michael Bay creates, but they are never boring and are always visual treats for the action junkie. "Ambulance" looks almost like a return to the films that Bay made earlier in his career, like "Bad Boys" or "The Rock." The action thriller is about a $32 million bank heist gone wrong that ends up in an ambulance hostage car chase. But most importantly: Michael Bay has discovered FPV Drones, ya'll, and judging from the brief shots in the trailers, I think we're in for some insane car chase sequences. (His car chase from "Bad Boys II" is still one of the best to this day.) (Peter Sciretta)
24. Blonde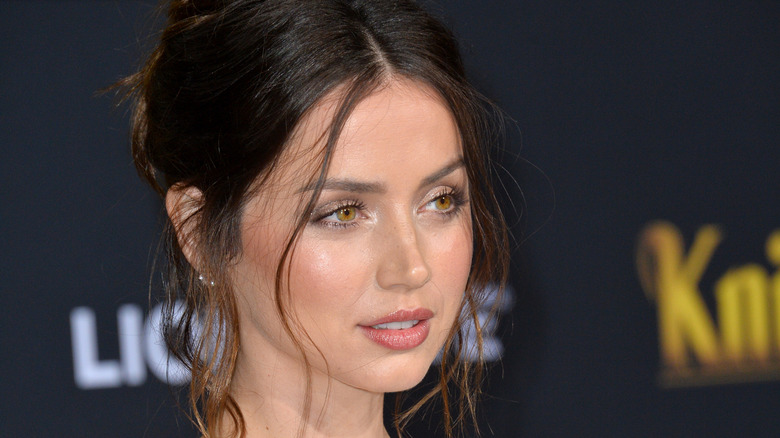 Featureflash Photo Agency/Shutterstock
Release Date: Sometime in 2022
Andrew Dominik, the director of movies like "The Assassination of Jesse James By the Coward Robert Ford" and "Killing Them Softly," has been developing a movie about cinematic icon Marilyn Monroe for over ten years, and it looks like 2022 will finally be the year audiences get to see it. Ana de Armas plays the famed actress, and Dominik has referred to the movie as a fairytale that tackles topics like media exposure and the private versus public lives we lead. His films admittedly aren't always the biggest crowd-pleasers but they're always full of beauty and purpose, and I'm just excited we're getting anything from him after such a long time since his most recent narrative feature. (Ben Pearson)
23. Creed III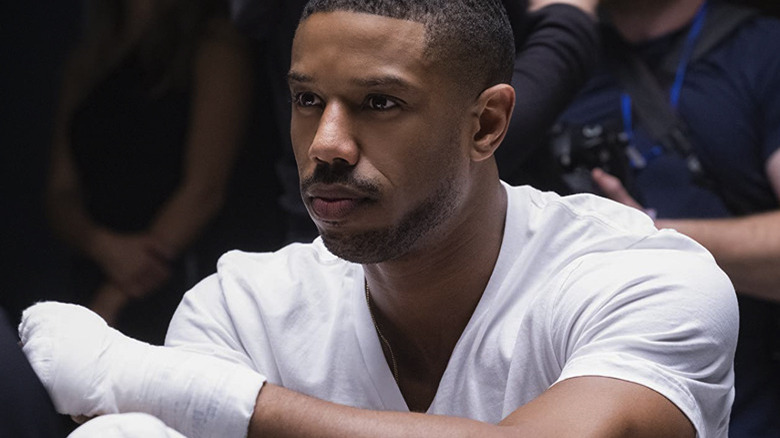 MGM
Release Date: November 23, 2022
The first "Creed" was one of the best sports movies to hit theaters in years, injecting a new energy and a contemporary social realism into the "Rocky" franchise. Director Ryan Coogler stepped away to direct "Black Panther," with Steven Caple Jr. taking over the reins for the underrated "Creed II," and now Michael B. Jordan steps behind the camera for "Creed III" in his directorial debut. Jordan clearly has an understanding and affection for the character, having embodied Adonis Creed for seven years, so it'll be intriguing, at least, to see how he shapes that arc from the director's chair. And even more intriguing, in the ring he'll be facing off against Jonathan Majors ("Loki," "The Harder They Fall") whose rising stardom cannot be ignored. (Hoai-Tran Bui)
22. Bullet Train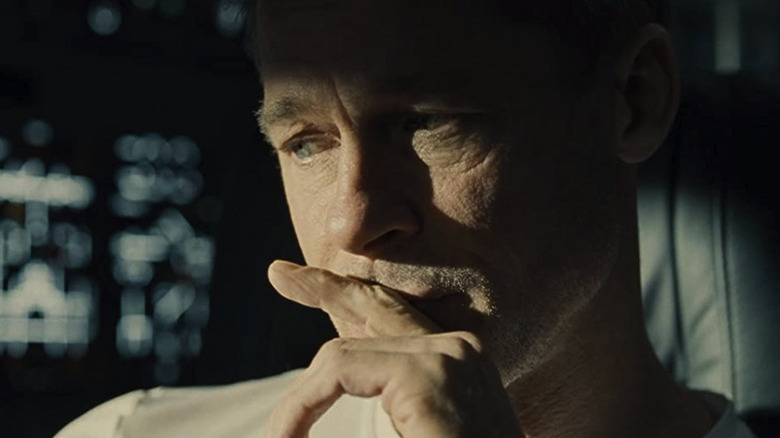 Warner Bros.
Release Date: July 15, 2022
"John Wick" and "Deadpool 2" director David Leitch is also a master stuntman, so when he's working on an action flick featuring an all-star cast, it's time to pay attention. It's even more enticing when that movie is about a group of assassins stuck together on a train. Surely they're all about to cross paths in quite the deadly fashion, and with Leitch's action chops in play, the face-offs are bound to be outstanding. Now imagine those on the train include the likes of Brad Pitt, Sandra Bullock, Joey King, Andrew Koji, Aaron Taylor-Johnson, Brian Tyree Henry, Zazie Beetz, Masi Oka, Michael Shannon, Lady Gaga, Logan Lerman, Hiroyuki Sanada, Karen Fukuhara, and recording artist Bad Bunny. How's that for a slice of fried gold? Check out some first look photos here. (Ethan Anderton)
21. Aquaman and the Lost Kingdom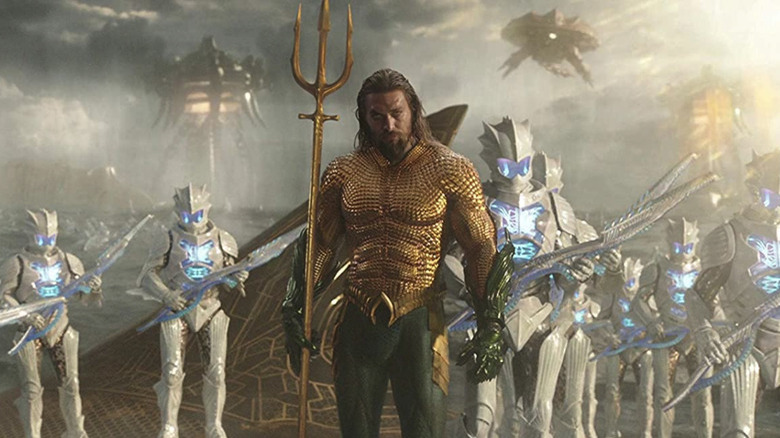 Warner Bros.
Release Date: December 16, 2022
I said it before and I'll say it again: "Aquaman" is the best DCEU movie. James Wan took a character that has long been considered a punchline and went wild, creating a big, silly, and most of all fun film. The underwater kingdoms allowed Wan to do some serious worldbuilding. It also allowed him to include a scene where an octopus plays the drums. If you can't at least enjoy that on some level, I don't know what to tell you. Wan and his cast are back for the sequel "Aquaman and the Lost Kingdom." Honestly, we still don't know a whole lot about this movie. But we know Jason Momoa's bro superhero will be back, swinging his trident around and dealing with all sorts of soggy nonsense. I can't wait. (Chris Evangelista)
20. Avatar 2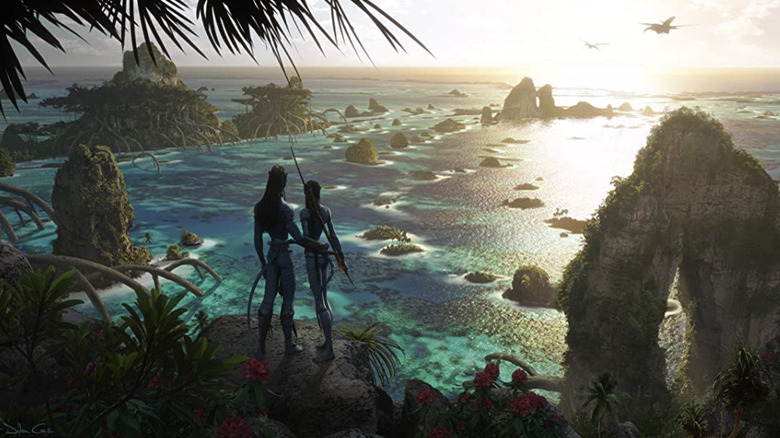 20th Century Studios
Release Date: December 16, 2022
Never bet against James Cameron (unless you're betting on the release date of an "Avatar" sequel). Some mock the original 2009 film for being "Fern Gully" in space, and its cultural relevance may be debated, but the film was the biggest of its day, re-launched the 3D craze, and delivered emotionally resonant performances using performance capture technology. As for the story for this first sequel, we know it revolves around Jake Sully and Neytiri and their new family and will explore the oceans of Pandora. Let's hope that the world underneath the waters is as visually captivating as the bioluminescent forest in the original. (Peter Sciretta)
19. Prey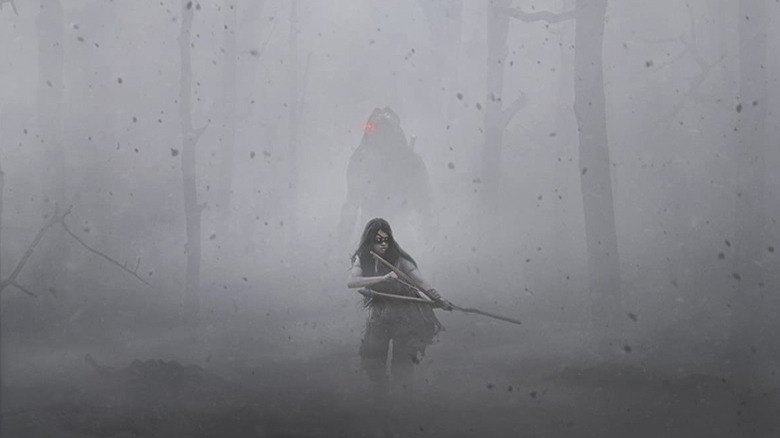 20th Century Studios
Release Date: Summer 2022
Dan Trachtenberg hasn't made a movie since his outstanding and suspenseful directorial debut "10 Cloverfield Lane" back in 2016, and he's heading into different franchise territory for his second feature, a prequel to "Predator" called "Prey." John McTiernan's original "Predator" remains a stone-cold classic of '80s action cinema, and I'm hoping this new movie's unique premise elevates it over the other films in the franchise, which have been extremely hit or miss. This one goes back in time 300 years and follows a female warrior of the Comanche tribe who must face off against a Predator to save her people. (Ben Pearson)
18. Strange World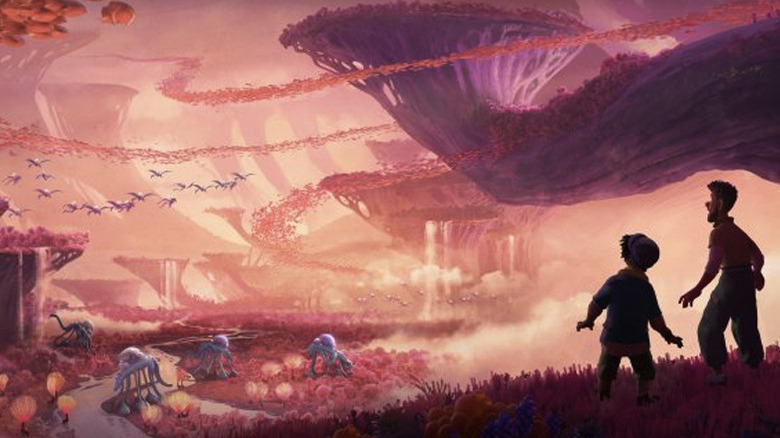 Walt Disney Animation
Release Date: November 23, 2022
We know very little about Disney's new animated film, apart from the fact that it's directed by Don Hall ("Raya and the Last Dragon") and co-directed by "Raya" screenwriter Qui Nguyen, and that it's inspired by pulp magazines, the early 20th century publications that told bombastic sci-fi adventures and weird supernatural tales. We've seen even less of "Strange World," which has released only one piece of concept art so far: an eye-popping, near-psychedelic panorama of an alien world filled with pink shrubbery and tentacled creatures. It's bizarre, it's unsettling, and so unlike Disney — and that's what makes it so exciting. (Hoai-Tran Bui)
17. Havoc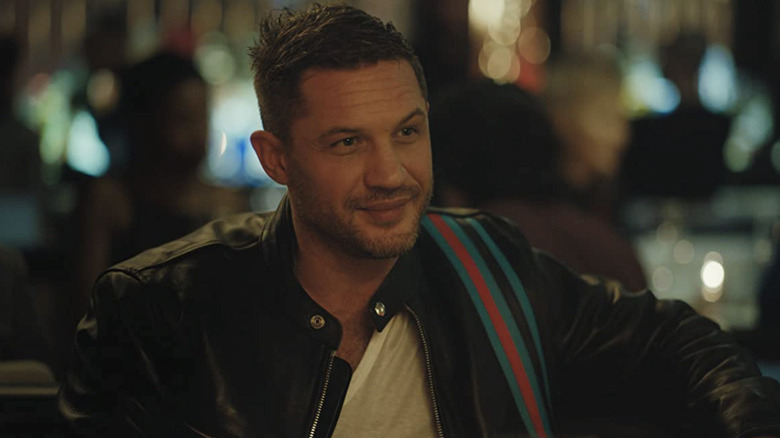 Sony Pictures
Release Date: Sometime in 2022
"After a drug deal goes awry, a detective must fight his way through a criminal underworld to rescue a politician's estranged son, while untangling his city's dark web of conspiracy and corruption." That synopsis could apply to any number of run-of-the-mill action flicks, but thankfully, one thing we know this movie won't be is unremarkable. That's because it's written and directed by Gareth Evans, the mastermind behind "Merantau" and "The Raid" movies, who helped revolutionize the action genre over the last fifteen years. Tom Hardy stars alongside Forest Whitaker, Timothy Olyphant, Luis Guzman, and more, and I'm looking forward to seeing how Hardy handles the bone-crunching action that's sure to be on display here. (Ben Pearson)
16. Don't Worry Darling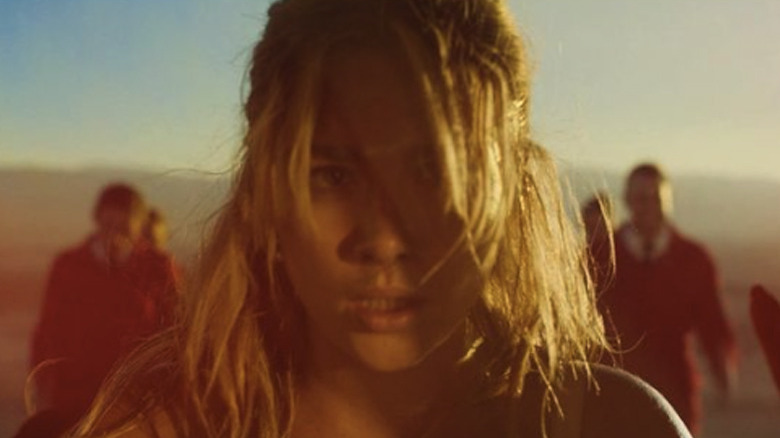 New Line Cinema
Release Date: September 23, 2022
After seeing her fantastic high school comedy "Booksmart," I'd have been excited about any movie Olivia Wilde directed next. It just so happens the film she decided to make is a psychological thriller about a 1950s housewife (Florence Pugh) living in an experimental utopian community who begins to suspect that her husband (Harry Styles) may be hiding something. Hell yeah. Wilde has cited erotic thrillers like "Fatal Attraction" and "Indecent Proposal" as inspirations for this project, prompting me to say once again: Hell yeah. Pugh is quickly becoming one of the most reliable performers of her generation, so seeing her lead a strong cast in an intriguing mystery from an exciting filmmaker checks a lot of my boxes. (Ben Pearson)
15. Scream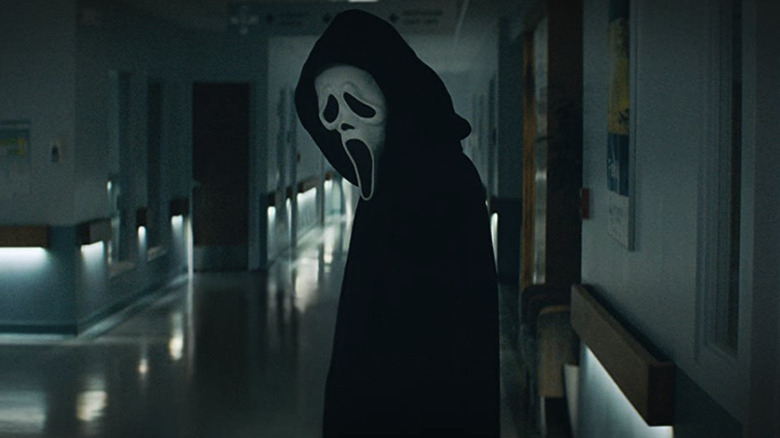 Paramount Pictures
Release Date: January 14, 2021
January is often a dumping ground for studios – a place where they send movies they're unhappy with to die. And that certainly doesn't bode well for "Scream," the fifth entry in the slasher franchise. Still, I'm holding out hope. While the legendary Wes Craven is no longer with us, this new "Scream" is being helmed by Matt Bettinelli-Olpin and Tyler Gillett, the duo responsible for the excellent horror-comedy "Ready or Not." Premise-wise, this new "Scream" sure seems a lot like the underrated "Scream 4": New characters have to deal with a new Ghostface while the surviving legacy characters put in an appearance or two. I'm hopeful that there's more to "Scream" than meets the eye. The original "Scream" was a landmark film, changing the face of the horror genre (and spawning plenty of lackluster imitations). I don't know if this new incarnation will have quite the same effect, but I'm still dying to see it. (Chris Evangelista)
14. The Unbearable Weight of Massive Talent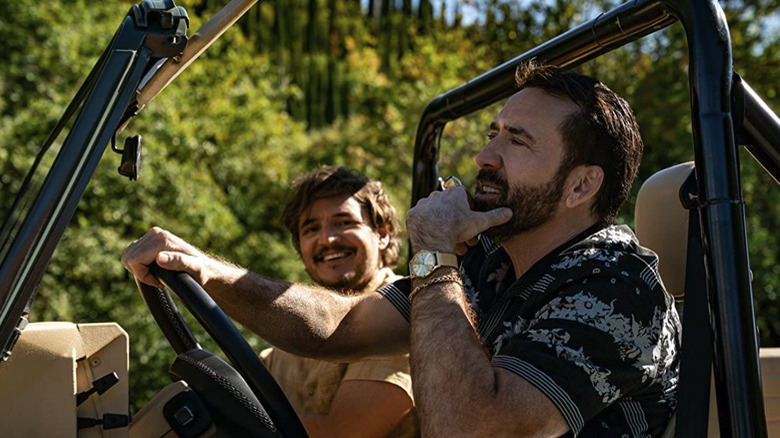 Lionsgate
Release Date: April 22, 2022
Nicolas Cage is a singular performer, and his eccentric choices and palpable dedication have made him a legendary figure in modern cinema. What if a movie directly addressed his legendary status and incorporated it into its plot? We're about to find out, and while that might be enough to sustain an entertaining movie, "The Unbearable Weight of Massive Talent" seems to have a little more on its mind — namely, taking the ideas of fan culture and celebrity hero worship to their logical conclusions. Frankly, this could end up being a masterpiece, a full-blown disaster, or anything in between. But that's exactly why we're excited about it. (Ben Pearson)
13. Black Panther: Wakanda Forever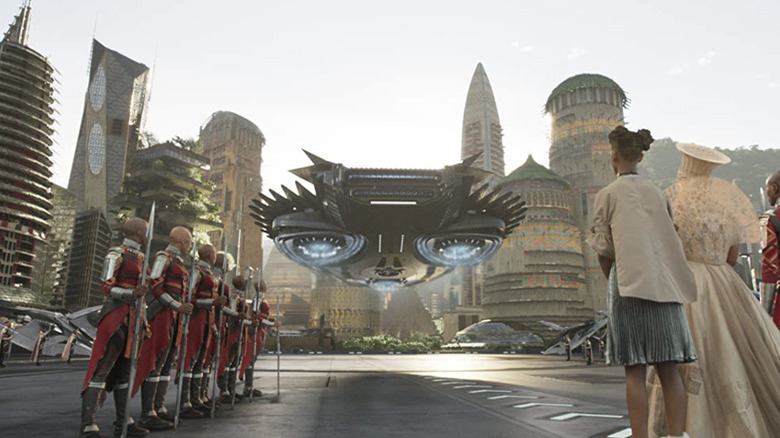 Marvel Studios
Release Date: November 11, 2022
"Black Panther" was more than just another movie in the Marvel Cinematic Universe — for many people, it was a revolution. The death of star Chadwick Boseman certainly complicates the follow-up, and Marvel has chosen not to recast the role. But if anyone is up for the challenge of making a sequel, it is director Ryan Coogler. The second film's plot has been kept tightly under wraps, but the name alone suggests that the movie will pay tribute to Boseman's character and legacy, which gives it the potential to be one of the most emotional blockbusters of 2022. (Peter Sciretta)
12. The Flash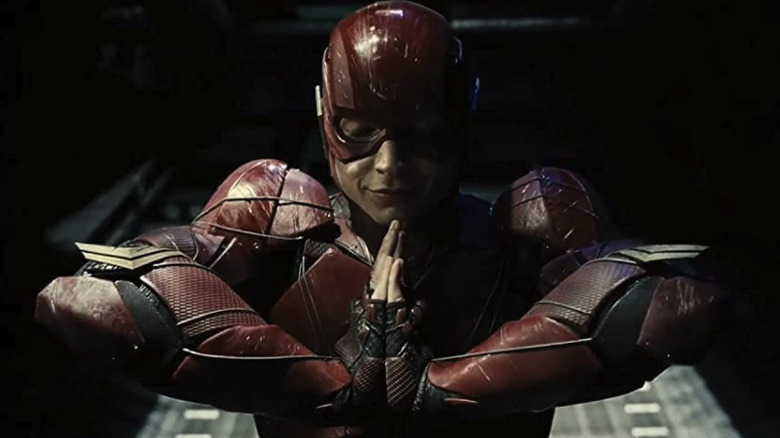 Warner Bros.
Release Date: November 4, 2022
Listen, we're all just curious, right? We're curious whether Ezra Miller's Barry Allen can live up to the promise (despite the ickiness surrounding the actor himself) that he showed in the tonal mess that was "Justice League." We're curious whether Warner Bros. can pull off the canonical "reset" they've been desperate to do for their scattered DCEU. We're curious what the hell "The Flash" will even look like now that Andy Muschietti has wrested the film out of its development hell. But mostly, we're nostalgic idiots who are excited to see Michael Keaton don the cape and cowl again as an older, wizened Batman. Come on, tell me you didn't scream when you saw those pointy little ears. (Hoai-Tran Bui)
11. The Northman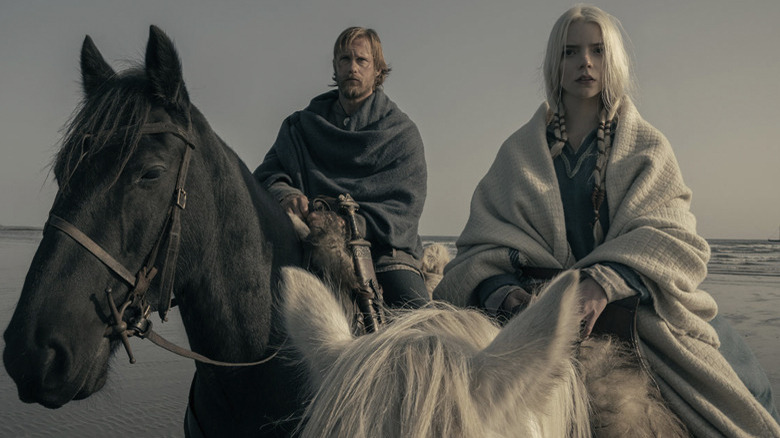 Focus Features
Release Date: April 22, 2022
Robert Eggers is two for two in my book, having helmed the bone-chilling "The Witch" and the darkly hilarious "The Lighthouse." Now here comes "The Northman," which seems to be his biggest film yet. Featuring a stacked cast that includes Alexander Skarsgård, Nicole Kidman, Claes Bang, Anya Taylor-Joy, Ethan Hawke, Björk, and Willem Dafoe, "The Northman" follows a Viking prince seeking revenge for his murdered father. It's based on the ancient epic tale of Amleth, a tale that also inspired William Shakespeare's "Hamlet." Eggers has a knack for meticulously detailed films set in the past, so I have no doubt he's going to go wild with a bigger budget. (Chris Evangelista)
10. Doctor Strange in the Multiverse of Madness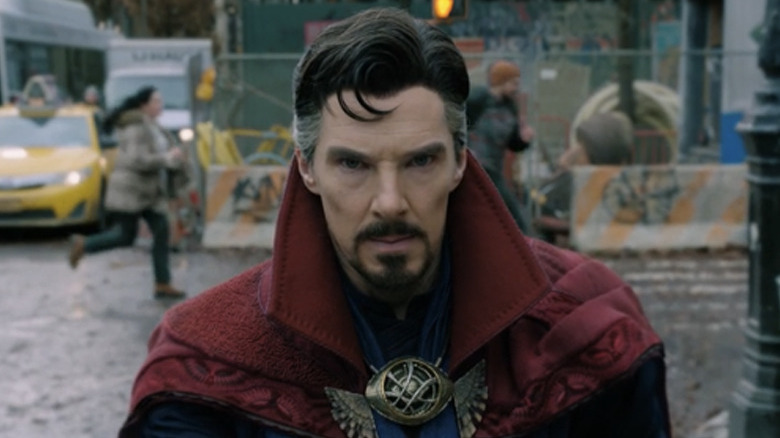 Marvel Studios
Release Date: May 6, 2022
After the multiverse mayhem caused by "Spider-Man: No Way Home," there's even more reason to be excited about the madness that we'll see unfolding in the upcoming "Doctor Strange" sequel. Aside from the acid trip visuals brought upon by the mystic arts, "Multiverse of Madness" also boasts the return of director Sam Raimi to the comic book movie realm. With horror accolades and "Spider-Man" experience under his belt, you couldn't ask for a better filmmaker to take Stephen Strange into the dark, unknown depths of Marvel's mind-bending multiverse. With at least two different versions of Doctor Strange in play, the return of Chiwetel Ejiofor as Baron Mordon, and the introduction of Xochitl Gomez as America Chavez, there's plenty to be excited about. Watch the teaser trailer right here. (Ethan Anderton)
9. Thor: Love and Thunder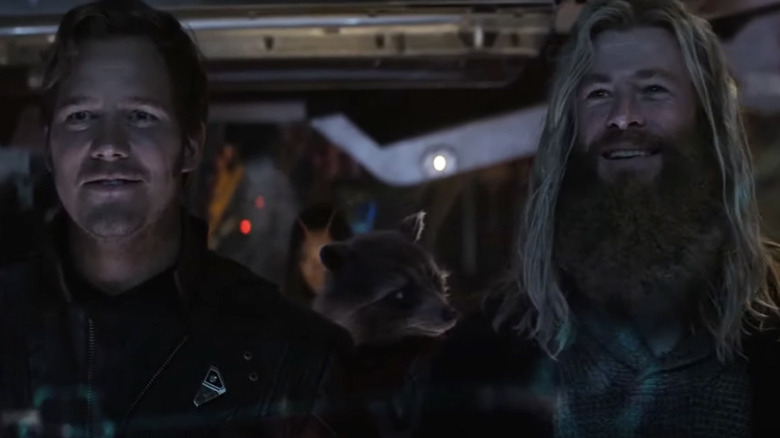 Marvel Studios
Release Date: July 8, 2022
After director Taika Waititi took the reins of the "Thor" franchise with the vibrant, hilarious, and thoroughly entertaining "Thor: Ragnarok" in 2017, we're happy to have the filmmaker back behind the camera for "Thor: Love & Thunder." The good news is that you're going to get double the Thor for your ticket price, because Natalie Portman will be picking up Mjolnir as The Mighty Thor, inspired by an acclaimed story arc in Marvel Comics. Upping the ante even more is the arrival of Christian Bale in the Marvel Cinematic Universe as the villain Gorr the God Butcher. In case you can't tell, he doesn't take too kindly to gods like Thor. Combine that with an appearance by many (if not all) of the members of the Guardians of the Galaxy, and we've got the makings of another epic, cosmic romp that's ripe for the big screen. (Ethan Anderton)
8. Everything Everywhere All at Once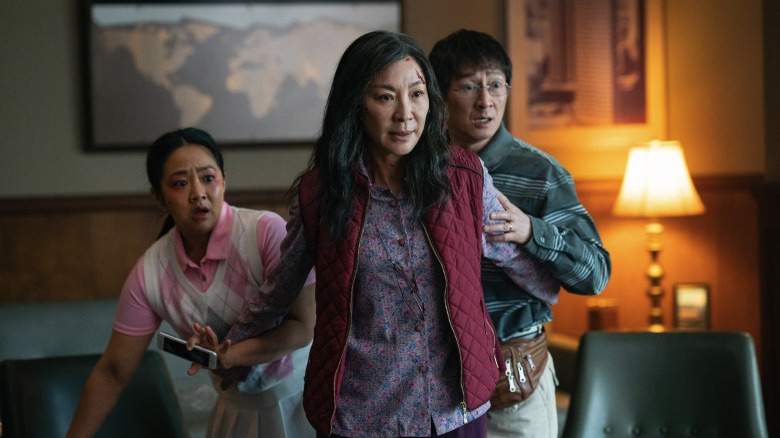 A24
Release Date: March 25, 2022
Daniel Kwan and Daniel Scheinert, the filmmaking duo known collectively as Daniels, are responsible for the wonderfully bonkers "Swiss Army Man." In case you forgot, that's the film where Paul Dano uses Daniel Radcliffe's farting corpse as an all-purpose tool to help get back home after being shipwrecked on an island. Such a premise sounds ridiculous, and it is – and yet, "Swiss Army Man" also turned out to be surprisingly sweet, in a deranged sort of way. Now, the Daniels are back with "Everything Everywhere All at Once," a film with an amusingly brief synopsis that proclaims it as "a hilarious and big-hearted sci-fi action-adventure about an exhausted Chinese American woman (Michelle Yeoh) who can't seem to finish her taxes." There's a lot more going on here, though, because as the fantastic trailer reveals, the film will have Yeoh traveling through multiple universes. So look out, Spider-Man. It's time for Michelle Yeoh to enter the multiverse. (Chris Evangelista)
7. Nope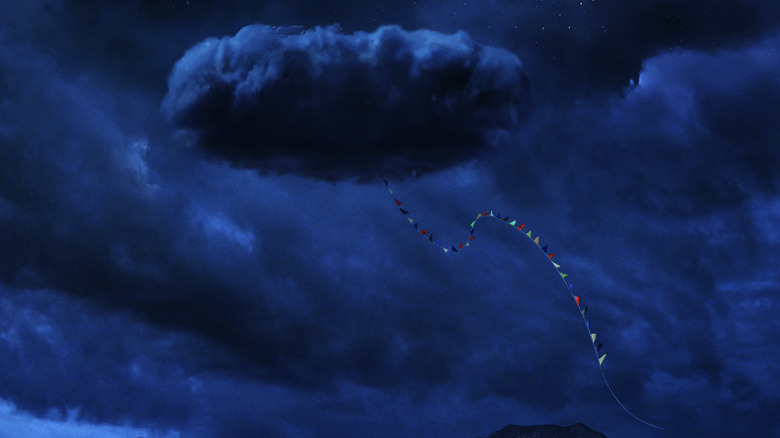 Universal
Release Date: July 22, 2022
We know hilariously little about "Nope," the new horror movie from director Jordan Peele. We've just seen a single teaser poster, featuring an ominous-looking cloud hovering over a small town, and we know the cast includes Daniel Kaluuya, Keke Palmer, and Steven Yeun. And quite frankly, that's more than enough. With "Get Out" and "Us," Peele proved himself to be one of the most exciting filmmakers of the generation, an artist whose name guarantees us checking out a new project one day one. The fact that "Nope" was shot on 65mm using IMAX cameras? Icing on the cake. We can't wait to see the latest terror Peele has in store for us, on the biggest screen possible. (Jacob Hall)
6. Mission: Impossible 7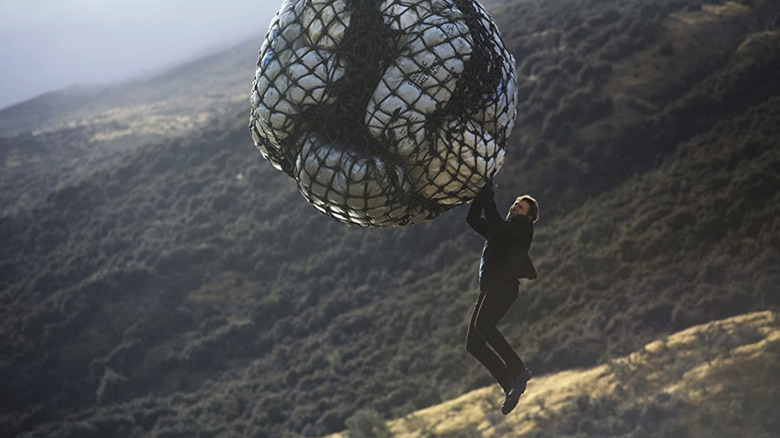 Paramount Pictures
Release Date: September 30, 2022
Writer/director Christopher McQuarrie has been knocking these movies out of the park since he took over in 2015, and though we haven't seen a single frame of footage from the sequel yet, I have a sneaking suspicion we're in for another banger with Mission: Impossible 7. Some of Tom Cruise's rumored stunts sound as death-defying as you'd expect, and that's obviously a big draw here. But the rest of the returning cast is also terrific, and this will be the first movie that has a guaranteed follow-up already greenlit. Will that safety net energize the narrative? I can't wait to find out. (Ben Pearson)
5. The Fabelmans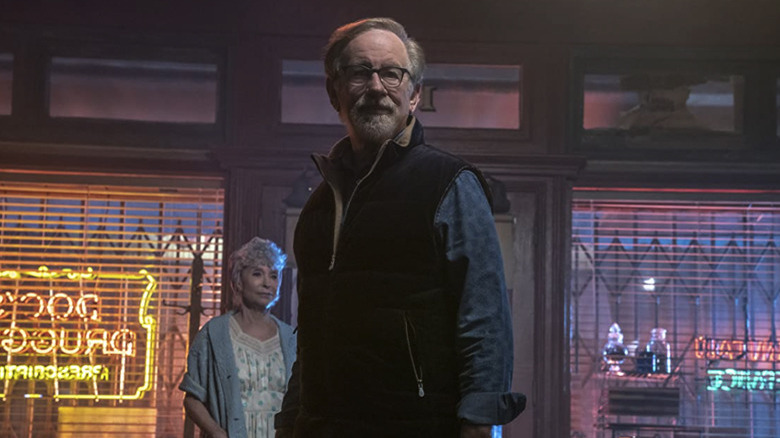 20th Century Studios
Release Date: November 23, 2022
Steven Spielberg has put a piece of himself into every film he's made, especially when it comes to the relationship that he had with his family. Now he's leaning full tilt into the autobiographical side of his storytelling sensibilities with "The Fabelmans," a story that is said to be inspired by Spielberg's real-life childhood. But knowing the filmmaker, this won't be a simple biography that recreates his younger years. This will be something rich we can sink our teeth into, rather than an Easter egg-laden "Ready Player One" kind of indulgence. We're expecting Spielberg's own "Roma" or "Belfast" featuring the likes of Michelle Williams, Seth Rogen, Paul Dano, Judd Hirsch, and ​​Gabriel LaBelle ("Brand New Cherry Flavor") as the young Spielberg surrogate. (Ethan Anderton)
4. Killers of the Flower Moon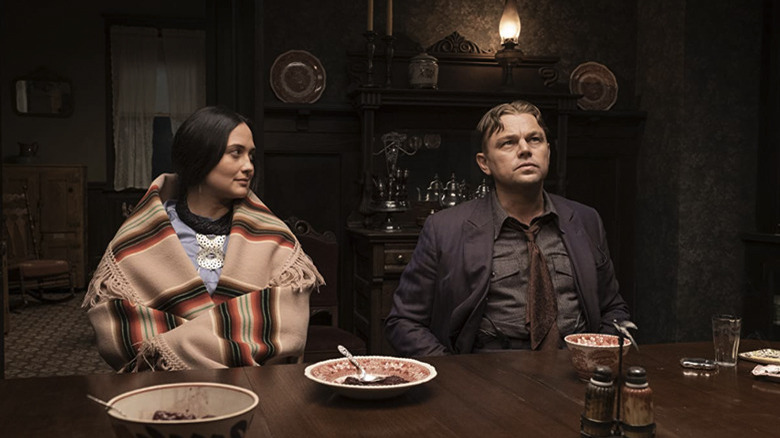 AppleTV+
Release Date: Sometime in 2022
A new Martin Scorsese movie is always cause for celebration. Sometime this year (as of now there's no release date), Scorsese will release "Killers of the Flower Moon," based on the non-fiction book by David Grann. In the 1920s, the Osage people living in Osage County, Oklahoma became extremely wealthy after finding oil. As you might imagine, the idea of rich indigenous people infuriated racist white locals. A series of murders followed, leading to an FBI investigation. Leonardo DiCaprio, Robert De Niro, Jesse Plemons, and Lily Gladstone star in the pic, which is coming from Paramount Pictures and Apple TV+. Scorsese's previous movie, "The Irishman," was fantastic, and he shows no signs of slowing down even though he just turned 79. I firmly believe Scorsese is our greatest living filmmaker, and as long as he keeps making movies, I will keep getting excited about them. (Chris Evangelista)
3. Knives Out 2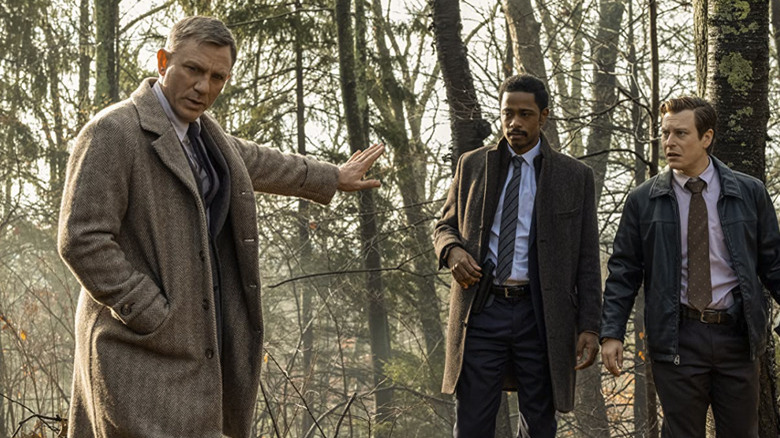 Lionsgate
Release Date: Sometime in 2022
"Knives Out" only gets better and better each time you revisit it. The complexities of its mystery continue to astound even when you know whodunnit. The message of kindness and decency prevailing in the face of hatred grows more profound. And that cast? Oh boy, that cast! The currently untitled sequel, which may be just called "Knives Out 2," retains only Daniel Craig's southern fried detective, but teams him up with (against?) an entirely new ensemble for an entirely new mystery, this time in Greece. The new list of suspects includes Dave Bautista, Edward Norton, Janelle Monáe, Kathryn Hahn, Leslie Odom Jr., Kate Hudson, Jessica Henwick, and Ethan Hawke, an ensemble worthy of the first film's cast. If writer/director Rian Johnson can capture even a fraction of the magic that made the first movie an instant classic, this will be a sequel to die for. Or kill for. Pick your poison. (Jacob Hall)
2. Spider-Man: Across the Spider-Verse (Part One)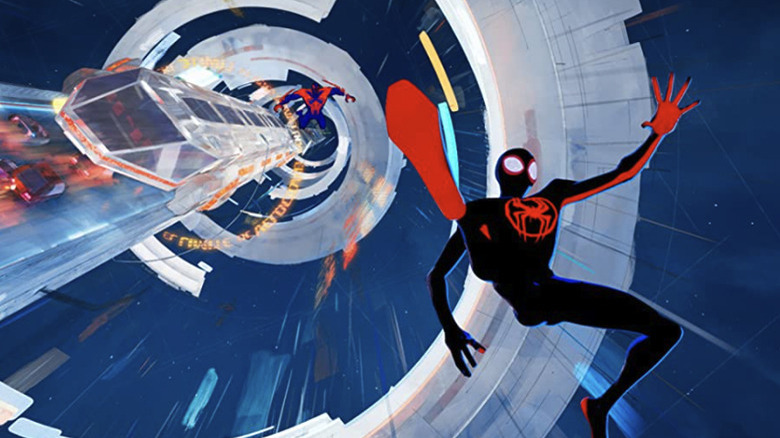 Sony Pictures Animation
Release Date: October 7, 2022
"Spider-Man: Into The Spider-Verse" was my favorite film of 2018, and ranks as one of the best superhero movies of all time. The sequel is set to take Miles Morales into the Spider-Verse, where each universe is created using a different artist's visual art style, promising to be even more ambitious than the original. It's also part one of a two-part series which will complete the Spider-Verse trilogy, making it an event along the lines of "The Matrix" sequels. In producers/writers Lord & Miller we trust, and we are excited to see what "Soul" co-director Kemp Powers, "Avatar: The Last Airbender" alum Joaquim Dos Santos, and "Spider-Verse" production designer Justin K. Thompson have in store for us as we take a trip through these cinematic worlds. (Peter Sciretta)
1. The Batman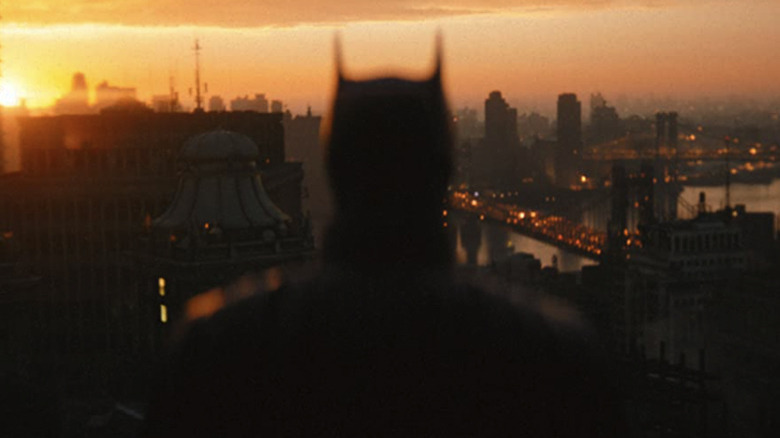 Warner Bros.
Release Date: March 4, 2022
Superhero fatigue be damned, it's Batman. And not only that, it's Batman as directed by Matt Reeves, who turned his "Planet of the Apes" movies into Biblical blockbusters, and starring Robert Pattinson as possibly our most emo (and quite possibly insane?) Caped Crusader. Anticipation is at an all-time high for "The Batman," but for good reason: The credentials of its creative team and cast aside, the noir-inspired film looks to take its cues from everything from David Fincher's "Seven" to Hitchcock, while giving us the most sexually charged dynamic to grace a "Batman" film since Michelle Pfeiffer licked Michael Keaton's mask. The film looks gorgeous, the cast looks to die for (Zoe Kravitz! Paul Dano! Colin Farrell as Richard Kind!), and the incredible trailers have only reminded us that we'll never get tired of Batman. (Hoai-Tran Bui)