Netflix's Lost In Space Tops Streaming Charts Once Again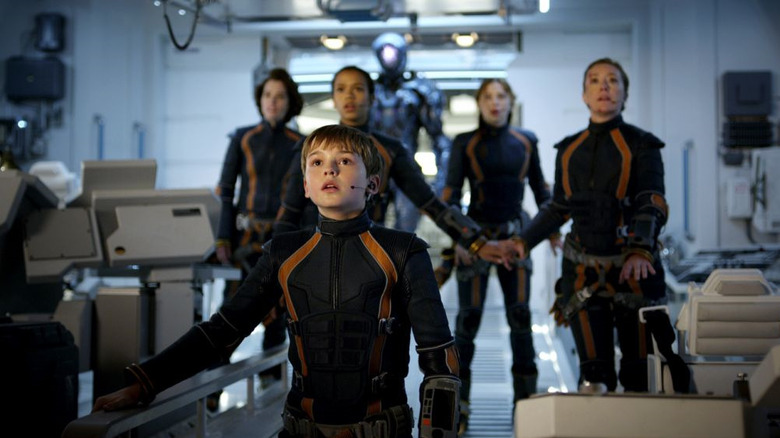 Netflix
Netflix's bank-on-the-binge-watchers approach has paid off once again on the streaming charts. The numbers for Nielsen's U.S. streaming chart have come in, and for the week of December 6 to 12, Netflix's reboot of the classic 1960s sci-fi series "Lost In Space" came out on top again with 1.018 billion minutes of viewing.
It's an impressive feat with preschool series "CoComelon" in the running, totaling 835 million viewing minutes across the fifteen episodes and bringing the series to the runner-up slot behind "Lost In Space." Criminal procedural shows "NCIS" and "Criminal Minds" aren't far behind, with over 500 million minutes of watching, and all of the folks revisiting "Seinfeld" (yours truly included) got a jump start on its 166 episodes by clocking 556 million minutes with Jerry, Elaine, George, and Kramer. "Money Heist," "Grey's Anatomy," and "Supernatural" round out the list of Netflix series at the top of the ratings chart. 
Out of its twenty eight episodes, the most-viewed episode of "Lost in Space" on Netflix has been its season 3 finale, which was added to Netflix on December 1, 2021. Viewing only took a slight dip in early December, dropping from 1.2 billion to 1 billion. The show is written by Matt Sazama and Burk Sharpless, who also penned the recently-delayed-yet-again "Morbius" movie. Sazama and Sharpless also serve as showrunners for "Lost In Space" alongside Zack Estrin.
What Are We Watching?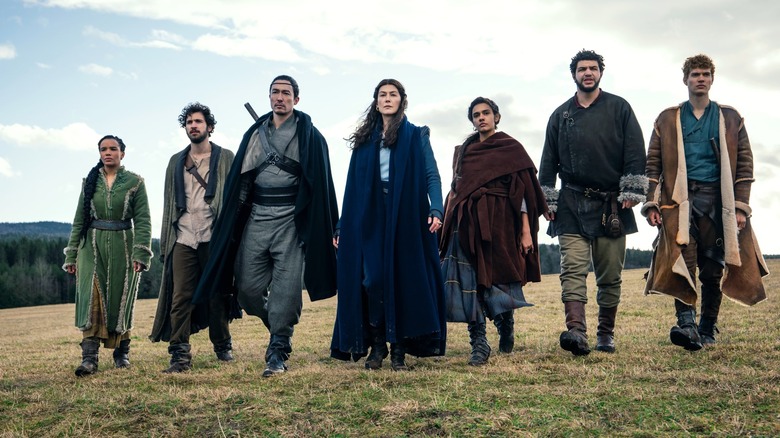 Amazon Studios
Notably, Disney+ and Amazon each only had one series in the running for high viewership numbers, with Marvel's "Hawkeye" drawing 527 million minutes of streaming to finish just ahead of Amazon's epic fantasy series "The Wheel of Time," which stayed strong with 509 million minutes in its sixth episode airing on Prime Video (Amazon's most-watched original series to date). Both streaming giants make a policy of dropping their episodes gradually, either one by one or in three episode batches; it's an approach that has proven to stunt audience engagement, as viewers seem to prefer binging whole seasons at a time.
Here's the full top 10:
"Lost In Space" (Netflix) – 28 episodes, 1.018 billion minutes of viewing
"CoComelon" (Netflix) – 15 eps., 835 million minutes.
"NCIS" (Netflix) – 354 eps., 597 million minutes.
"Criminal Minds" (Netflix)– 317 eps., 572 million minutes.
"Seinfeld" (Netflix) – 166 eps., 556 million minutes.
"Hawkeye" (Disney+) – 4 eps., 527 million minutes.
"The Wheel of Time" (Amazon) – 6 eps., 509 billion minutes.
"Money Heist" (Netflix) – 46 eps., 426 million minutes.
"Grey's Anatomy" (Netflix) – 382 eps., 398 million minutes.
"Supernatural" (Netflix) – 328 eps., 371 million minutes.