Superhero Bits: The Batman Trailer In Glorious 4K, Ghost Rider Rumors & More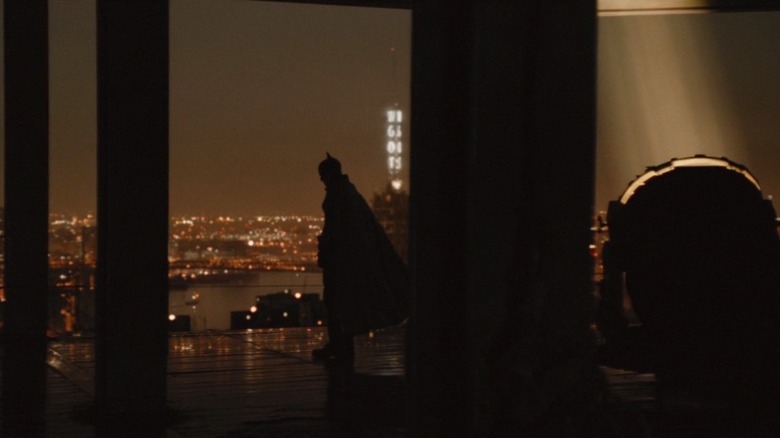 Warner Bros.
(Superhero Bits is a collection of stories, updates, and videos about anything and everything inspired by the comics of Marvel, DC, and more. For comic book movies, TV shows, merchandise, events, and whatever catches our eye, this is the place to find anything that falls through the cracks.)
In this edition of Superhero Bits:
The latest trailer for "The Batman" gets released in 4K.
The MCU may have found its Ghost Rider.
Tom Holland is probably getting a big raise for future "Spider-Man" movies.
"Spider-Man: No Way Home" releases spoiler-y merch.
Spider-Gwen Movie Rumors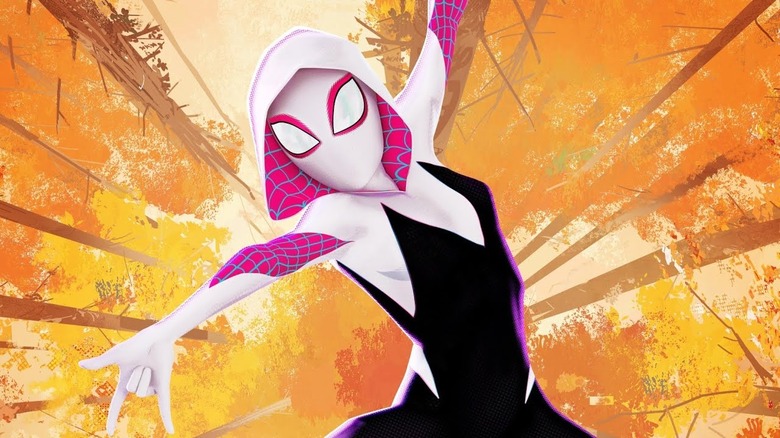 Sony Pictures
Starting off with one of two rumors floating around today, with the success of "Spider-Man: No Way Home" and the redemption of Andrew Garfield's Peter Parker, Sony may be interested in exploring that universe a little more. Now, a couple of Twitter accounts known for leaking big superhero movie info have chimed putting something rather interesting out into the universe.
This is true https://t.co/p3AHGjQe8l

— MyTimeToShineHello (@MyTimeToShineH) December 26, 2021
So there we have it. Yes, a "Spider-Gwen" movie starring Emma Stone, reprising her role from "The Amazing Spider-Man" movies, is allegedly something Sony is interested in. Let's be clear, though: these are unfounded rumors from Twitter that only get any credence because these accounts have a decent track record, and this would make a lot of sense from a business perspective. That said, would Stone do it? Would Sony want to go this deep into the multiverse rabbit hole? We shall see, but with the character gaining a lot of popularity in "Spider-Man: Into the Spider-Verse," this doesn't seem all that far-fetched.
The Flash Season 8 Trailer
The CW has released a new brief trailer for "The Flash" season 8, which is currently on hiatus until the new year. The show will make its return on Wednesday, March 9. For those looking to get a glimpse into what the aftermath of "Armageddon" looks like, the above video should do the trick.
Marvel Teases Judgment Day, But What Is It?
As we can see in the above tweet, Marvel is teasing a new event of some kind titled "Judgment Day." It appears to be the publisher's summer event for the comics, and it looks like both the Avengers and the X-Men will be involved. Undoubtedly, we'll have more information sooner rather than later, so be on the lookout.
Rumor Time: Did Marvel Cast Its New Ghost Rider?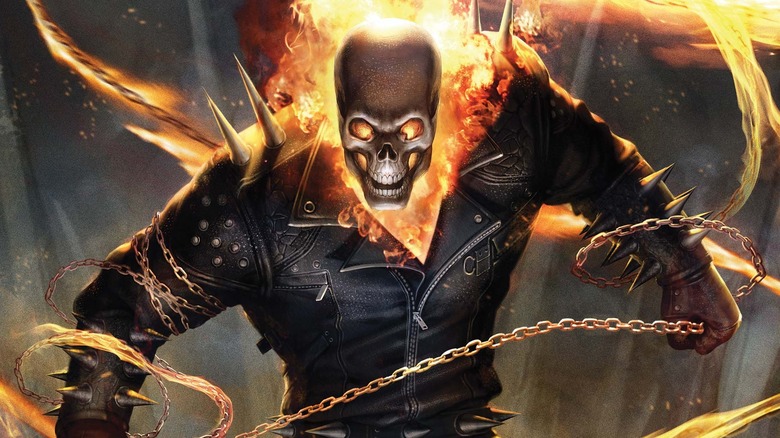 Marvel
What's that? It's rumor time! 
A recent report from Charles Murphy (via Reddit) states that Marvel Studios has decided on casting for the MCU's version of Ghost Rider. Murphy has a decent track record, but it's still far from confirmed, especially since there are no confirmed "Ghost Rider" projects currently in development, as the Hulu show was scrapped. Beyond that, Norman Reedus ("The Walking Dead") has begun fueling speculation, as the actor has been liking a lot of posts on social media suggesting he is (or should be) the guy to be our new Johnny Blaze. We'll see what comes of all this rampant speculation, but it's certainly interesting to consider, especially with "The Walking Dead" coming to an end.
Batwoman Season 3 Trust Destiny Trailer
The CW has released a new promo for the eighth episode of "Batwoman" season 3. Check it out:
Mary (Nicole Kang) and Alice (Rachel Skarsten) continue their sisterly bonding, Ryan (Javicia Leslie), Luke (Camrus Johnson) and Sophie (Meagan Tandy) are desperate and willing to do almost anything to stop them ... even entertaining a dangerous proposition by Renee Montoya (Victoria Cartagena) that finally rid Gotham of Pamela Isley (Bridget Regan). As the team hunts for the source of Poison Mary's power — and potential demise — Renee is forced to revisit her heartbreaking past. Meanwhile, Marquis (Nick Creegan) grows more unhinged and throws a spectacularly sinister soiree at Wayne Tower ... and everyone is invited.
Marshall Virtue directed the episode, which was written by Ebony Gilbert and Daphne Miles. "Batwoman" returns on January 12, 2022.
Spider-Man: No Way Home Gets Spoiler-Filled Merch
Look, "Spider-Man: No Way Home" has been in theaters for nearly two weeks and has made more than $1 billion at the box office. Those who truly care to protect themselves from spoilers have made it a priority at this point. That being the case, it's not surprising to learn that spoiler-y merch from the movie has cropped up online. As we can see in the above tweet, shirts featuring all three Spider-Mans, as well as a Matt Murdock shirt, have been found online. The above tweet has also threaded Amazon links to purchase the items.
— Spider-Man News and countdown (@SpiderMan3news) December 23, 2021
So, for those who wish to get their hands on one of these shirts or the other items making the rounds, they are easy enough to find.
Tom Holland Is About To Get Paid Big Time For More Spider-Man Movies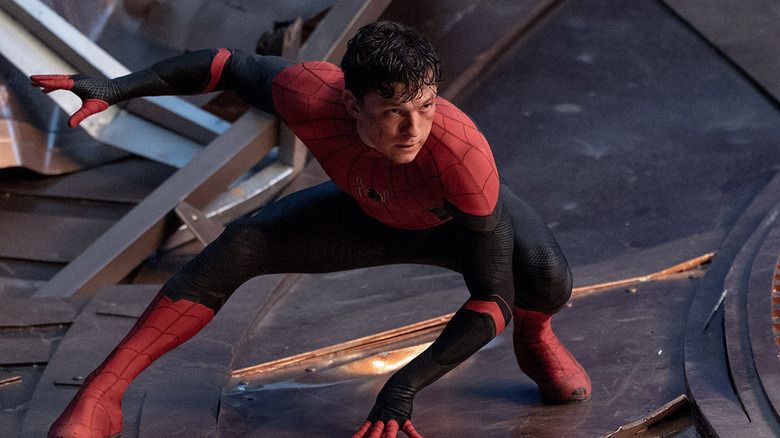 Sony Pictures
As we discussed just a second ago, "Spider-Man: No Way Home" has made a f*** ton of money. As did both "Homecoming" and "Far From Home." We've heard a great deal about more "Spider-Man" movies featuring Tom Holland, however, the actor has been a bit non-committal on the matter. Well, now we may know why. A recent report from Variety states that the actor is looking to get a major pay bump. The outlet states that he is looking to make eight figures for his next go-around, landing anywhere between $10 and $20 million per film. That being the case, some of what has been said in the press may be more of a negotiating tactic. The advice of this lowly journalist? Pay the man.
The Batman — The Bat and the Cat Trailer In 4K
Lastly, we got a brand new trailer for "The Batman," which is finally going to be hitting theaters next year. Now, as we can see in the above tweet, director Matt Reeves has shared a link to the trailer in glorious 4K. So, for those who wish to see a super-emo Robert Pattinson and a lot more of Zoe Kravitz as Catwoman doing their thing in an especially grim version of Gotham City, this is going to be the best way to do it. "The Batman" is currently set to hit theaters on March 4, 2022.