Upcoming Margot Robbie Movies To Keep On Your Radar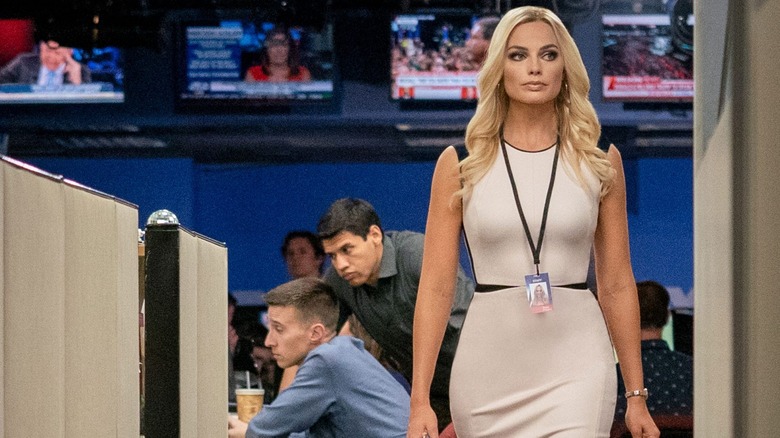 Lionsgate
(Welcome to On Your Radar, a series where we take a look at what's next for the biggest actors and filmmakers, and why you should be excited ... or not.)
Since her breakout performance in "The Wolf of Wall Street" (no shade to "Pan Am" or "Neighbors"), Margot Robbie has become one of the biggest and brightest stars in Hollywood. A formidable talent who can nail both artistic dramas like in "I, Tonya" and superhero fare as Harley Quinn, Robbie can do it all. As such an in-demand actor, she's got a busy slate of films on the horizon, and we've broken down the upcoming Margot Robbie movies to keep on your radar.
Babylon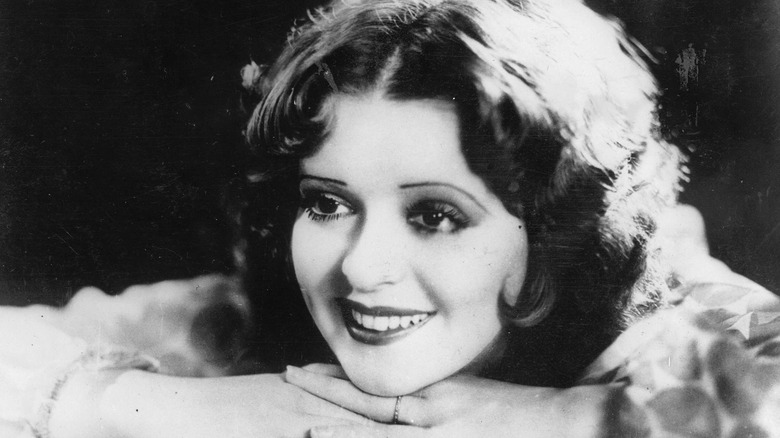 Hulton Archive
The upcoming film from Damien Chazelle ("Whiplash," "La La Land," "First Man"), "Babylon" features Margot Robbie (replacing Emma Stone) alongside Brad Pitt, Li Jun Li, Jovan Adepo, Katherine Waterston, Max Minghella, Flea, Lukas Haas, Rory Scovel, Eric Roberts, P.J. Byrne, Olivia Wilde, Spike Jonze, Tobey Maguire, Jean Smart, and Jeff Garlin. The cast also features Samara Weaving ("Ready or Not"), the remarkably talented actress frequently confused for Robbie due to their similar features. In this period piece set during the transition from silent films to the talkies, Robbie will play Hollywood's first "It" girl, Clara Bow. Most details have been kept hush-hush, but with such a dynamic ensemble cast, this one is one of the most anticipated releases of next year.
"Babylon" is set for a holiday season release on December 25, 2022.
Asteroid City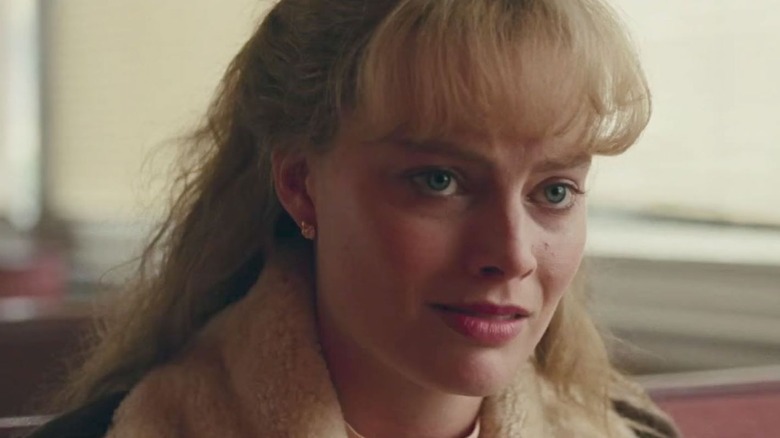 Neon
After his highly successful release of "The French Dispatch," Wes Anderson's next project is "Asteroid City" featuring Robbie in the cast that also includes Tom Hanks, Scarlett Johansson, Fisher Stevens, Bill Murray, Adrien Brody, Tilda Swinton, Bryan Cranston, Jeff Goldblum, Hope Davis, Jason Schwartzman, Maya Hawke, Sophia Lillis, Liev Schreiber, Rupert Friend, Jeffrey Wright, Matt Dillon, and Tony Revolori. The plot has yet to be revealed, but the film is allegedly a comedy-drama love story set in Europe. Knowing how Wes Anderson functions, there's no way this will be just a love story, especially with that huge ensemble cast. The film is due out sometime in 2022.
Untitled David O. Russell Project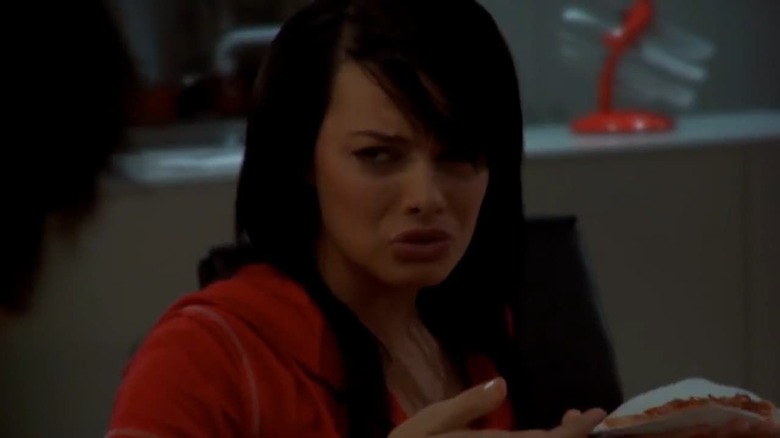 Osiris Entertainment
Joining a cast of Christian Bale, John David Washington, Rami Malek, Anya Taylor-Joy, Chris Rock, Robert De Niro, Mike Myers, and Taylor Swift, Margot Robbie is starring in the next project from David O. Russell and was spotted wearing a dark haired wig on set. The project currently remains untitled, but it's expected to be a period piece. Otherwise, we're in the dark here.
A cast this stacked is something to be excited about, but it's really difficult to be excited about anything David O. Russell makes considering he has a massive history of on-set horror stories from actresses like Amy Adams and Julia Stiles. Plus, let's not forget about the allegations regarding the abuse of his at-the-time 19-year-old niece in an act of both assault and transphobia. He's notoriously dictatorial on set and the fact he continues to get away with this behavior and earns awards for his film perpetuates the vicious cycle in Hollywood where talented men are only called to the carpet if there's enough bad press about it.
The film is due out sometime late in 2022.
Announced Margot Robbie Projects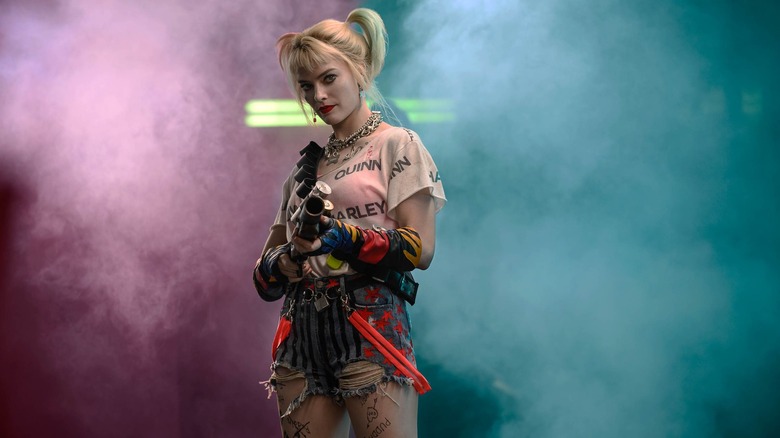 Warner Bros.
The three previous films are all in some stage of post-production, but Robbie is also announced to be attached to three additional projects, "Ruin," "Gotham City Sirens," and "Barbie." 
We know that "Ruin" is a post-WWII movie set in Germany about an ex-Nazi captain looking to atone for his crimes by hunting down the surviving members of his former SS Death Squad and Robbie is playing a character named Elsa Brzezina. 
"Gotham City Sirens" is about three of Gotham City's most notorious female criminals on one of their most dangerous missions yet, with Robbie obviously returning to the role of Harley Quinn. But we haven't heard anything about the film's development for a little while now.
As for "Barbie," Robbie is taking on the titular role in a film about a doll living in 'Barbieland' who is kicked out for not being perfect enough and sets off on an adventure in the real world. Honestly, it sounds like "The House Bunny" meets "Enchanted" and I am here for it. 
These three films have yet to begin production, but they're expected to start shooting in 2022.