The 10 Best Margot Robbie Movies Ranked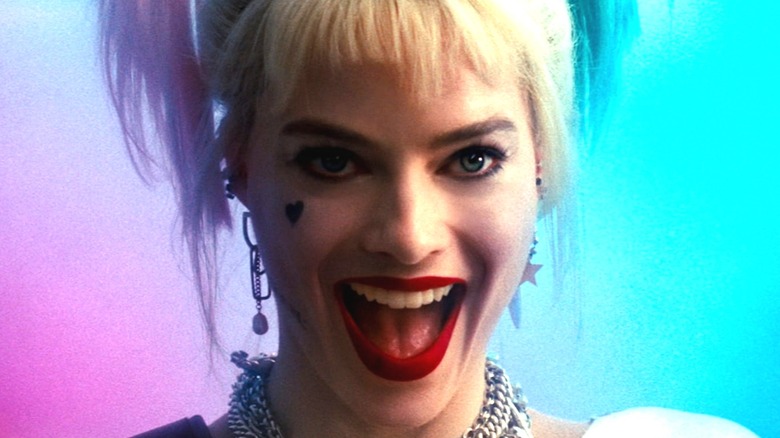 Warner Bros.
Be honest: Did you underestimate Margot Robbie at first? The Australian actress first garnered international attention for the trailer to 2013's "The Wolf of Wall Street," a Kanye-scored masterpiece that sold Robbie's character, Naomi Lapagila, as pure eye candy. That got the internet's curiosity. But Martin Scorsese's classic didn't reduce Lapagila to a bombshell trophy wife, thanks largely to Robbie's incendiary performance. With Robbie at the helm, Lapagila was an interesting, dynamic, and fully-rounded person. That got Hollywood's attention. 
In a way, Robbie's work in "The Wolf of Wall Street" comprises her filmography in a microcosm — it's an ever-evolving act of subversion, one that equally challenges Hollywood's casting conventions for A-list blonde ingenues and the audience's expectations. As a result, it's full of bold, strange, and wildly crowd-pleasing features. Her upcoming "Barbie" film (directed by Greta Gerwig off a script she co-wrote with Noah Baumbach, somehow) should be the same: much more unusual, challenging, and intelligent than everyone expects it to be. Until we can see that movie, however, here are Margot Robbie's 10 best films, ranked.
10. Peter Rabbit 2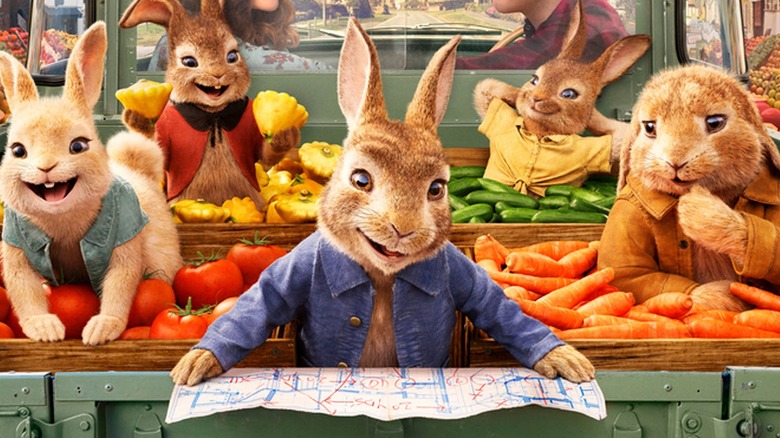 Sony Pictures
"Peter Rabbit 2," you say? Yes. "Peter Rabbit 2." Will Gluck's madcap sequel to his more ambitiously modest 2016 effort is rife with meta-commentary and deftly animated slapstick; both of those things are good, but they aren't guarantees that a project is worthwhile. Which is why, beyond its internet-friendly viral gags and positive messaging, "Peter Rabbit 2" succeeds because it raises questions that don't have easy answers.
Can inspiration escape commercialization? What happens to children who are demonized for their mistakes? "Peter Rabbit 2" doesn't exactly tackle these quandaries head-on, but it does find time to wrestle with them, telling a story about how Peter feels when the children's books based on him become big hits — and depict him as a villain. 
In the process, "Peter Rabbit 2" provides a platform for both its live-action stars and voice cast to have as good a time as possible — particularly David Oyelowo, singer-songwriter Tim Minchin, and Margot Robbie, who plays both the narrator and Peter's sister, Flopsy Rabbit. If your young ones aren't ready for "Birds of Prey" or the work of Tarantino, "Peter Rabbit 2" is a pleasant and thoughtful entry point into Margot Robbie's body of work.
9. About Time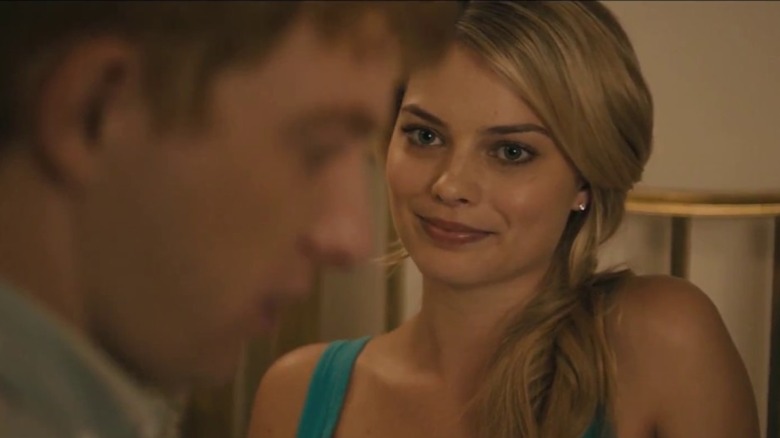 Working Title
Most romantic comedies aren't about fathers and sons; that would be — on so many levels — entirely beside the point. But Richard Curtis has never met a challenge that he can't render winningly sentimental and, in "About Time," he transforms a time travel true-love saga into a ballad to familial bonds. It's cheesy. It's great.
Is it essential? Not cinematically. But "About Time" is a major entry in Robbie's canon given that it's one of the only films that finds her in a more conventional mode. The role of Charlotte is as norm-core as Robbie has ever been, a role that's almost entirely in service of the male protagonist, and often subject to his gaze. 
It's not ideal if you're a fan of Robbie's more trailblazing efforts and yet, almost accidentally, the role joyfully reveals Robbie at her most natural. There are no dialects; there are few stakes. There is simply an actor in total command of her personality and subtle gifts. For that, "About Time" is absolutely worthwhile.
8. Bombshell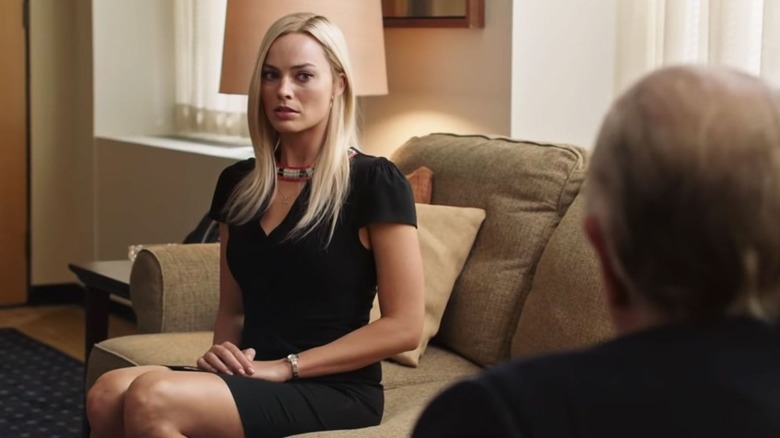 Bron Studios
There is a long (only sometimes proud) tradition of Hollywood A-listers playing other, real-life A-listers, most often figures from politics or music. Sometimes it yields awards — Rami Malek won an Oscar for playing Freddie Mercury. Sometimes it's transcendent — Jamie Foxx not only netted an Oscar for playing Ray Charles, he practically became the man himself. Sometimes, though, you get Oliver Stone's "W," in which the gulf between reality and fiction feels Grand Canyon-vast, in part because the performances are half-finished sketches. It's difficult to channel a flesh-and-blood person when impressions are a starting point, and it's particularly impressive when an entire ensemble delivers lived-in work.
Enter "Bombshell." Jay Roach's recounting of the Roger Ailes harassment scandal isn't a slam dunk, but in many ways, it doesn't have to be. It breathes feeling into a scandal that was sometimes downplayed by those reporting it, thanks largely to the trio of Nicole Kidman, Charlize Theron, and Margot Robbie as Gretchen Carlson, Megyn Kelly, and Kayla Pospisil, respectively. The Oscar-winning makeup that transforms each performer is remarkable, but it's matched by bold, breathlessly subdued performances. In the real world, Roger Ailes silenced women; on screen, silence speaks volumes.
7. Dreamland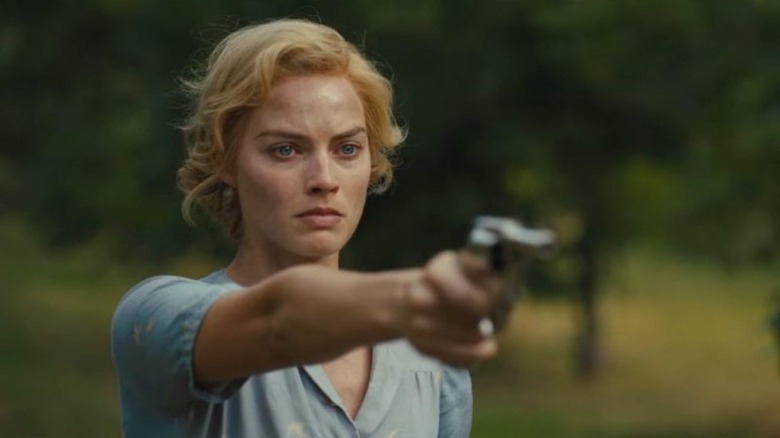 Vertical Entertainment
A merging of Australian talent and classic Americana, "Dreamland" is a sensual feast that all but drowns its narrative shortcomings with sounds and sights. Director Miles Joris-Peyrafitte, just shy of 30, fills every shot with youthful exuberance, be it through the live-wire work of Margot Robbie, who plays a bank robber on the run, or his Malick-like awe of sun-scorched landscapes. You can literally see why "Dreamland" netted Joris-Peryafitte an Annapurna Pictures gig.
To be clear: "Dreamland" is not for everyone. It's more of an expressionist experience than a superior story. But every element of "Dreamland," from its neo-western tendencies to Patrick Higgins' propulsive, heart-on-fire score, is a phaser set to stun that fires and fires again until the end credits roll. Of all the films I saw during quarantine, "Dreamland" is one of a handful I wish I'd seen on the largest screen possible. Its beating heart demands it; it's rough and gorgeous and wild. More movies should follow its lead.
6. The Suicide Squad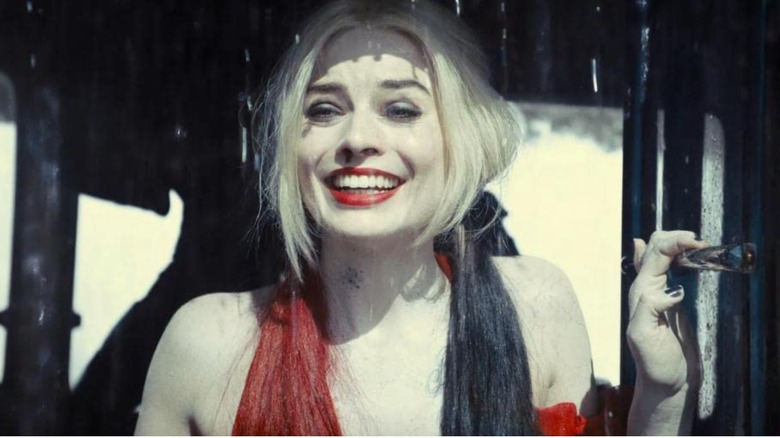 Warner Bros.
Comic book movies are comfort food. Sometimes they're elevated, like the farm-to-table health fare of Sweetgreen; sometimes they're greasy, like the fries at McDonald's. But they're rarely ever challenging. Often, that's the point (when M. Night Shyamalan made a confrontational meditation on why superhero narratives exist, even his ardent supporters balked). So, it's not surprising that James Gunn's "The Suicide Squad," for all of its ultra-violence and glibly crass humor, is something of a warm blanket by film's end. The misfits on the "The Suicide Squad," be they Polka-Dot Man or Starro, deserve compassion. That's the point of the film, and it's an easy one to swallow.
You know what's not so comforting, though? Margot Robbie's Harley Quinn, who, in this film, reveals shades of personal growth through a chilling set of sweet nothings. "The Suicide Squad" features a whirlwind romance between Harley and Costa Marte' new President General, Silvio Luna (Juan Diego Batto). The pair flirt and consummate their relationship over the course of a few hours; minutes later, Harley has put a bullet in Silvio's chest. See, Luna raises the same red flags as Harley's dear Mr. J, and Harley's vulnerable confession while Luna bleeds out on the floor is one of the film's most affecting, yet dangerous, moments. Six years into playing Harley, Robbie is finding new depths in the character.
5. I, Tonya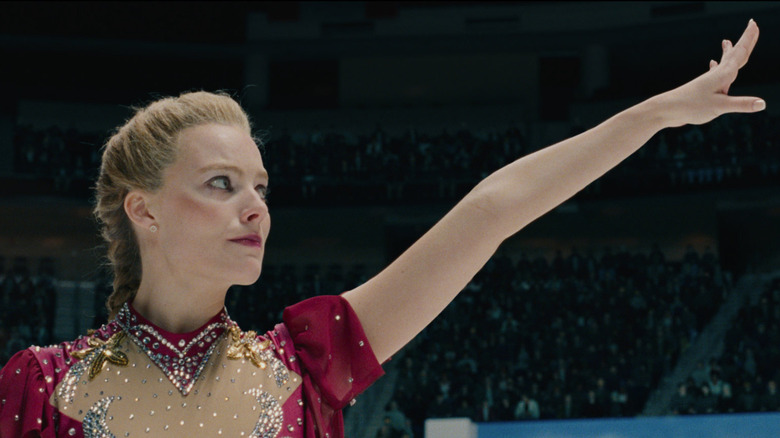 Neon
In "I, Tonya," trauma is a triple axel: consuming, whirling, and often mistaken for glorious. For every jump its characters land there is a fall that cuts more deeply, and yet they're forced back on the ice before any healing has happened. The movie is painful. It's funny. It's (almost) exactly like ice skating. Craig Gillespie's stylized biopic takes flack for a surface-level glibness, but "I, Tonya" is serious as the sport itself. It holds its own wounds at bay until they burst and ooze and surface. That's how trauma often works.
"I, Tonya" wouldn't work without Margot Robbie. Even its critics acknowledge as much. But that acknowledgment hardly captures what Robbie achieved playing Tonya Harding, from learning how to ice skate to nabbing her very first Oscar and Golden Globe nominations. As a performer, this is Robbie's career-best work, and everyone involved seems to know it. Every moment of the movie bolsters and supports Robbie, like a good skating partner ought to. "I, Tonya" cements Robbie as a once-in-a-lifetime talent, the kind of actor who can seemingly take on anything.
4. The Big Short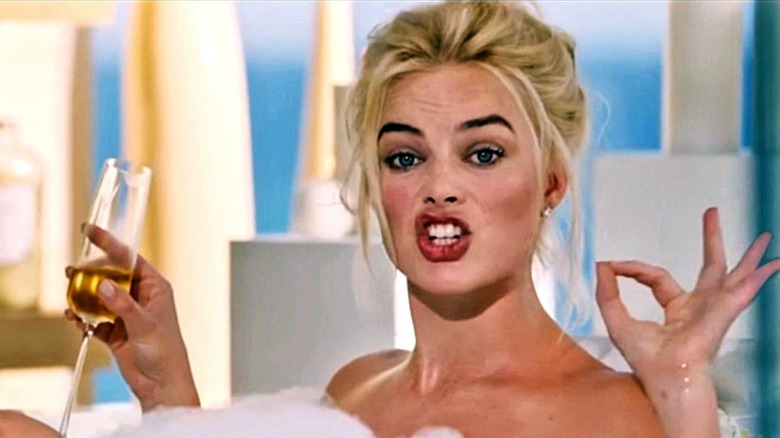 Paramount
In many ways, Margot Robbie's cameo in "The Big Short" explains the movie's charms in a microcosm. Adam McKay's 2015 chronicle of the 2008 financial crisis is almost as unpredictable as modern finance, particularly the pre-bubble burst. Its chaotic pacing is a feature, not bug, and one that makes it a seminal period piece that future generations will thrill and shudder at. It doesn't hurt that the film features a world-class ensemble, either, including megastars Brad Pitt and Christian Bale, future TV stars Jeremy Strong and Rafe Spall, and indie darlings John Magaro ("First Cow") and Finn Wittrock (HBO's "Green Lantern").
But, again, Robbie is the film's unquestionable highlight. Did any of you had "the actress from 'Wolf of Wall Street' explains how sub-prime mortgages works from a bubble bath" on your vision boards? The instantly iconic sequence hearkens back to McKay's sketch comedy roots while simultaneously demystifying and remaking Robbie's core appeal. In the span of one-and-a-half-minute scene, she's hysterical, ravishing, and the smartest person in the room all at once. Few could pull it off; Robbie did.
3. Birds Of Prey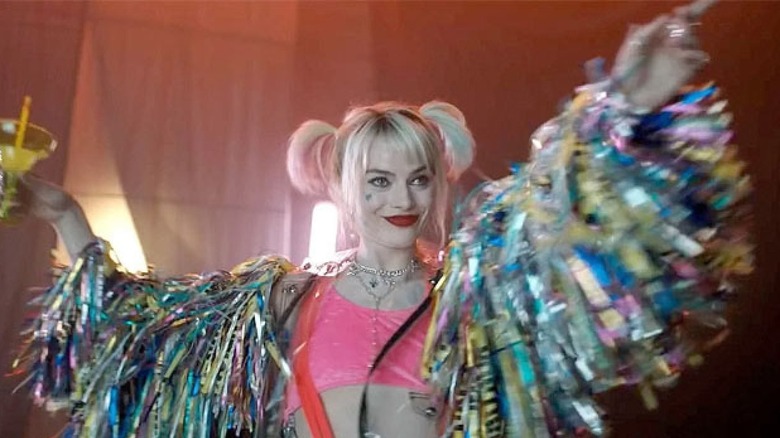 Warner Bros.
In the parlance of "Saturday Night Live" and Bill Hader's Stefon, "Birds of Prey" has everything: Harley Quinn, egg sandwiches, a career-best Ewen McGregor, and is that a scene from "Cabaret?" Nope, just Jurnee Smollett-Ball crushing it. 
Cathy Yan's breakthrough film is equal parts brutal beatdowns and breathless comedy, a picture as thrillingly constructed as the sloppy breakfast meal that keeps its plot revving. It's also Margot Robbie's best outing as Harley Quinn, one that finds her reshaping — but not rebooting — the essential core of her character. 
In David Ayer's (excuse me – Warner Bros.') "Suicide Squad," Harley is Joker's shiny accessory. A lesser film would've worked around that unpleasant history to get to the action sequences faster; not "Birds of Prey." Instead, Harley's breakup with Mr. J gives Robbie and Yan cause to let Harley flail emotionally, get smashed at nightclubs, form close friendships, purchase a hyena, and still kick loads of butt. None of this would work without Robbie's performance or exceptional stunt work. It, of course, works like gangbusters. Now, please give us the sequel.
2. Once Upon a Time... In Hollywood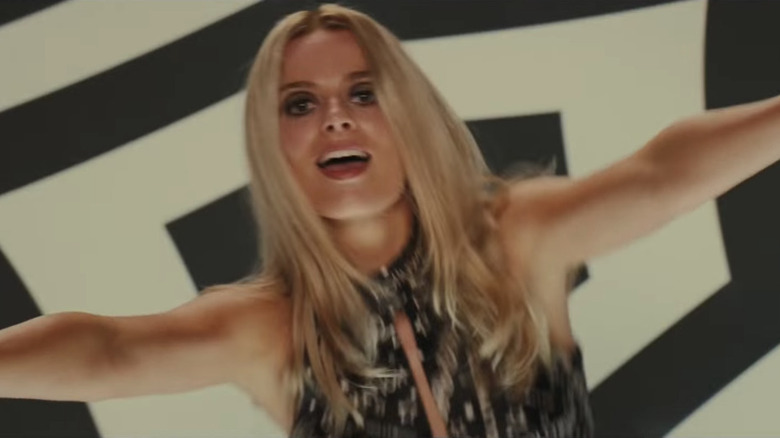 Sony Pictures
Quentin Tarantino wants to make history — or, at the very least, remake it. World War II drama "Inglorious Bastards" played fast and loose with the truth, while "Once Upon a Time In Hollywood..." rewrote Hollywood history entirely. A late career masterpiece, "Once Upon a Time..." submits that time is an albatross around the necks of both the movie's characters and its creative team. Rick Dalton can't be a matinee idol forever, and neither can Leo DiCaprio, which the film makes clear in a stunning "The Getaway" remix. That thesis lends a fourth-wall breaking feeling to every scene and casting decision, including Margot Robbie as actress Sharon Tate. 
Like Robbie, Tate was a truly promising newcomer. She burned up the screen in "Valley of the Dolls." She mesmerized in "The Fearless Vampire Killers" (directed by future husband Roman Polanski). And you'd be forgiven for being disappointed (at least initially) that Robbie as Tate receives so little screen time. Robbie spends most of Tarantino's movie living an ordinary LA life — going to clubs, enjoying the city, filming projects here and there. 
That decision lets us see Sharon Tate as the glittering person she was, not a facsimile of one. And then, eventually, it lets us glimpse who she might have been. It's a tremendous credit to both Tarantino and Robbie how well those seemingly stake-free scenes improve on repeat viewings. Tate couldn't escape the pains of life; "Once Upon a Time in Hollywood..." makes that possible. 
1. The Wolf of Wall Street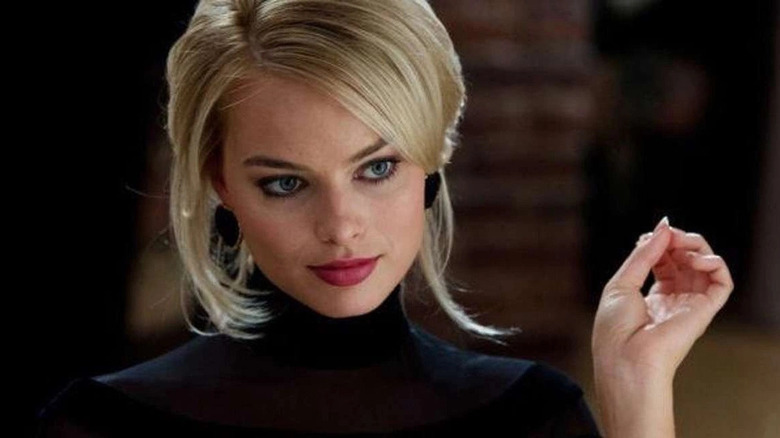 Warner Bros.
Let's rip the discourse band-aid off immediately: "The Wolf of Wall Street" is one of Martin Scorsese's five best films. It's a titanic achievement, one only 15 minutes shorter than "Titanic" but infinitely more propulsive, a rollicking chronicle of greed and American capitalism that often doubles as gonzo slapstick comedy. But its exaggerations aren't excesses. The movie's most outrageous elements are ripped straight from Jordan Belfoit's memoir, on which it's based. The "midget-tossing" competition. The driving-on-Quaaludes scene. All fact, at least according to Time Magazine's fact-checkers. In the world of white-collar finance, too much is just the norm.
Which is why Margot Robbie is the movie's secret weapon. As we've already discussed, Robbie was mostly unknown to non-"Pan Am"-stanning Americans before "The Wolf of Wall Street" was released. That meant Robbie's exaggerated physique and comic timing were both revelations — and the actress utilized them in tandem to stroke and then crush the ogling eyes of both Belfoit and the audience. 
The actress was even creatively responsible for one of the film's most risqué and memorable scenes — the one in which Leonardo DiCaprio happens upon her wearing only a set of black stockings and heels. The moment exposes Naomi Lapagila's emotional intelligence as much as her body, and for Robbie to recognize and fight for that moment before the age of 23 was early proof of her chops and acting prowess. In a film starring the world's most famous actor, Robbie steals the show.