West Side Story's Jets And Sharks Got Into Character With A LARPing Weekend [Exclusive]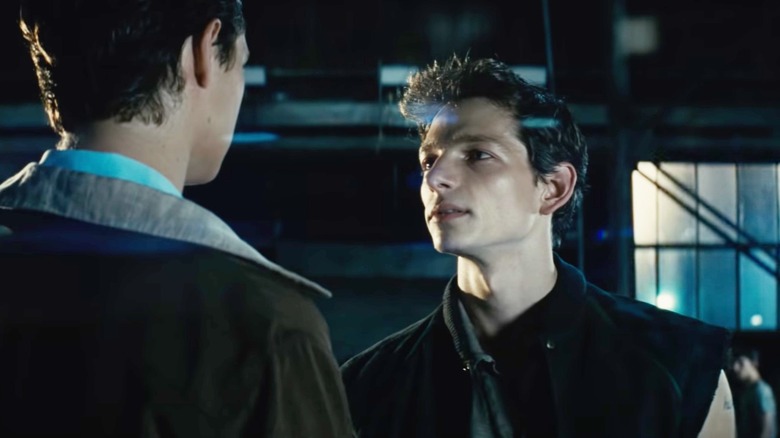 20th Century Studios
Steven Spielberg's new adaptation of the musical "West Side Story" is circling the box office window at your local multiplex like a couple of all-singing, all-dancing gangs with snapping fingers and names like football teams. The Jets in question here do live in New York City but they're not the New York Jets. Nor are the Sharks here Spielberg's own "Jaws" or a 1950s precursor to the fictional Miami Sharks in Oliver Stone's "Any Given Sunday."
Instead, what they are is rival street gangs in a colorful, stylized, period take on Shakespeare's "Romeo and Juliet," with the setting updated to Manhattan's Upper West Side. The leader of the Jets and best friend to Ansel Elgort's Romeo analog, Tony, is the one and only Riff, played by Mike Faist.
In addition to his film and television work, Faist has co-starred in "Newsies," "Dear Evan Hansen," and other Broadway productions. /Film recently spoke with him for "West Side Story," and the actor discussed his preparation for the role of Riff and theater performances in general. He said:
"It's always different depending on what you're doing. I don't know. Just depends on the show and what the character is and what you're doing, you know? For, for 'West Side,' luckily we had an extensive amount of rehearsals. We had four months of rehearsals and a big part of that 'getting ready' process was just spending time with the Jets and building that relationship and that family. So on day one, I took the Jets out and we got a beer, we were talking, and I said to them, 'This is this is ours. This is going to be our version. And you have to own that, and you need to step up and get into this' kind of thing."
Larping and Other 'Jet-tivities'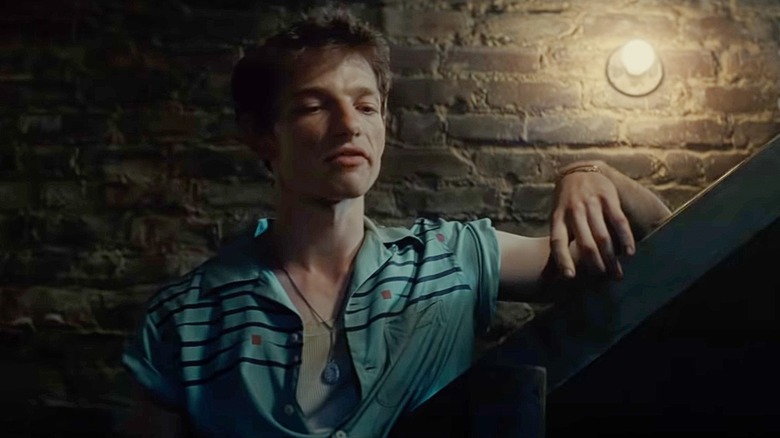 20th Century Studios
Spielberg's "West Side Story" is coming 60 years after the original Academy Award-winning film adaptation, starring Natalie Wood and Richard Beymer. The world has changed a lot since then, and now there is a thing called LARPing (Live Action Role Playing), which you may have seen featured on "Hawkeye" recently if you've been keeping up with that Disney+ series. Believe it or not, Faist and his co-stars did a little LARPing while they were getting into character for "West Side Story." He explained:
"One of the things that came about after that meeting were these 'Jet-tivities' that we decided to do. That's what we called them. Everybody got to choose an activity, and no matter what it was, we all had to do it. So we did a bunch of shenanigans that summer. That was so much fun.

"We rented a house in upstate New York in Rhinebeck with the Sharks and hung out for a weekend. Played laser tag. We went LARPing. Do you know what that is? ... We thought it would be fun, like silly, playing pretend. But it gets like intense, and we were actually beating the crap out of each other. We did a whole bunch of stuff, and we really just bonded and spent a lot of time, and I don't think there was a single day where – not one of us was alone. We were always together at one point, either in small groups or as a whole. I'm really proud of the work that we did and building those relationships, and I think that that shows."
"West Side Story" is in theaters now.