Queen's Roger Taylor Thinks Sacha Baron Cohen's Freddie Mercury Would've Been 'Utter S***'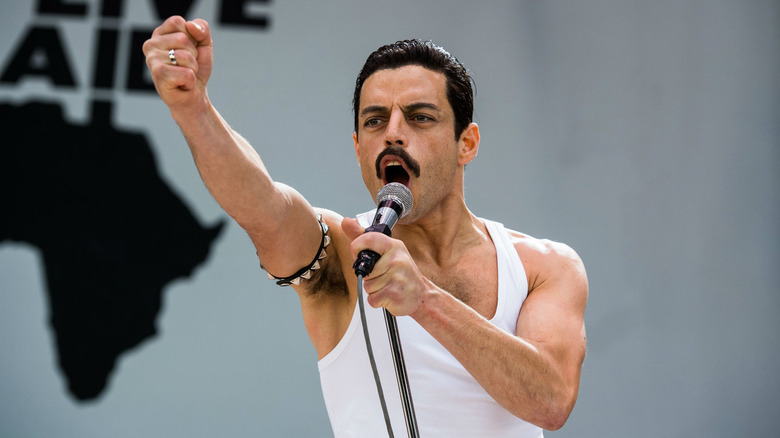 20th Century Fox
The movie industry is an industry filled with should have, would have, could have. Projects are constantly blossoming and then dying on the vine. Actors, directors and important crew members are shuffled in and out of projects like a dependable deck of cards. I mean, just think of all the movies you were hyped to see that were suddenly shelved, never to be seen again. Or the movies that were announced and then finally finished years, or maybe even decades, down the line, with a completely new cast and crew. As with everything in life, sometimes things just don't work out. Unless you're Queen drummer Roger Taylor, in that case, everything works out just fine.
In an interview with Metro, the prolific musician didn't hold anything back when talking about "Bohemian Rhapsody," which starred Rami Malek as Freddie Mercury, a role that was originally supposed to go to Sacha Baron Cohen. Cohen was incredibly passionate about the film and even pulled in "The Crown" creator Peter Morgan, who wrote a screenplay for the project. Directors David Fincher and Tom Hooper were both connected to the film at one point, with Stephen Frears eventually stepping into the role (Bryan Singer would ultimately direct the final film). Later on, Cohen left the project due to creative differences, and Malek stepped in. 
"Sacha is pushy, if nothing else"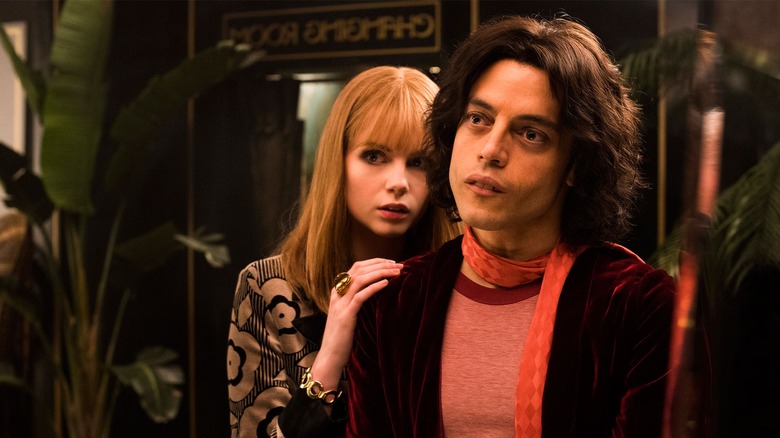 20th Century Fox
While many Queen and Cohen fans, including Fincher, have spoken wistfully about the movie that could have been, Taylor is definitely doing the opposite. He seems beyond confident in his belief that Cohen wasn't right for the role, saying:
"I think he would have been utter s***. Sacha is pushy, if nothing else ... He's also six inches too tall. But I watched his last five films and came to the conclusion he's not a very good actor. I might be wrong there. I thought he was an utterly brilliant subversive comedian, that's what he's great at.
This might be the first time Taylor has so bluntly stated his feelings about Cohen playing Mercury, but it's not especially surprising. Frears mentioned that Taylor and fellow band member Brian May felt a little apprehensive about Cohen's vision for the role in a 2018 interview with Vulture. If this is how Taylor felt at the time, and clearly still does feel all these years later, it's easy to see why things didn't work out.
Speaking of things not working out, Taylor didn't leave anything to the imagination when it comes to who he preferred to play Mercury. After giving his full appraisal of Cohen as an actor and a comic, he went on to praise Malek's performance saying, "Anyway, I think Rami did a brilliant job in an almost impossible role."
And clearly someone agrees with him, considering "Bohemian Rhapsody" took home four Academy Awards, including Best Actor for Malek, in 2019.