Superhero Bits: Andy Serkis Wants To Direct Venom 3, New Look At Peacemaker & More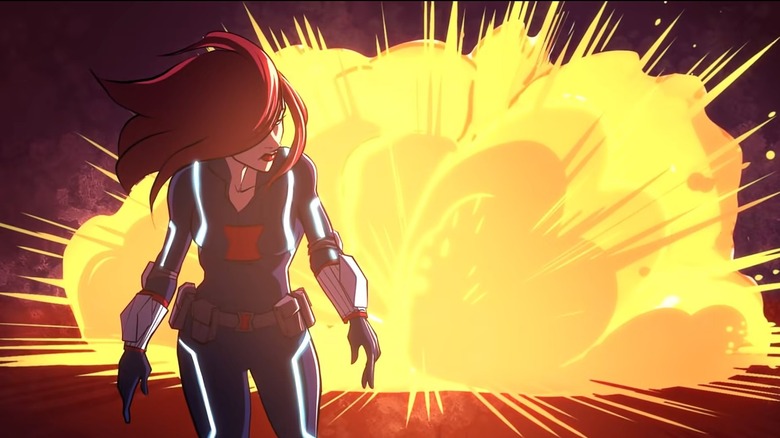 Marvel
(Superhero Bits is a collection of stories, updates, and videos about anything and everything inspired by the comics of Marvel, DC, and more. For comic book movies, TV shows, merchandise, events, and whatever catches our eye, this is the place to find anything that falls through the cracks.)
In this edition of Superhero Bits:
Florence Pugh got banned from Instagram over "Hawkeye" posts.
Andy Serkis wants to direct "Venom 3."
A "Fantastic Four" star is open to returning in the MCU.
A new "Peacemaker" video introduces us to the BFFs of the show.
Hawkeye Little Golden Book
"Hawkeye" is nearing the end of its run on Disney+, and things are getting a bit violent. But hey, young kids like Marvel too! As such, Randomhouse Kids is releasing a new Little Golden Book based on the MCU series, and we can see the cover art in the above Instagram post. The book is available for pre-order now for anyone who might feel compelled to secure a copy for the youngin in your life.
Marvel Ugly Christmas Sweaters
Ugly Christmas sweaters have become a real obsession over the last handful of years. For the Marvel fans out there, the folks at the House of Ideas have it covered as they have revealed several ugly Christmas sweaters centered around various characters available right now. We can see a few of them in the above photo, but there are a dozen available, including a version of the one Clint wore in the most recent episode of "Hawkeye." You can check them all out, and order one if you so please, by clicking here.
The Dark Knight Rises Catwoman Figure By Hot Toys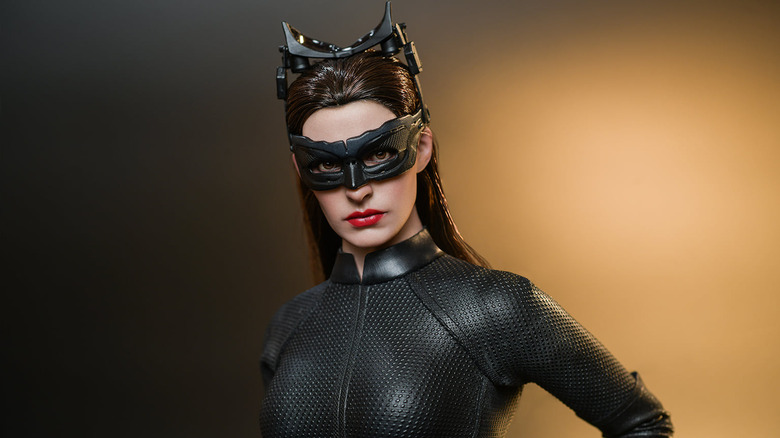 Hot Toys
Hot Toys is getting ready to take us back to 2012 with the re-release of its "The Dark Knight Rises" – Catwoman 1/6 Scale Figure. The figure depicts Anne Hathaway's take on the character from the final installment in director Christopher Nolan's "Batman" trilogy. The figure stands at 11.5 inches, and pre-orders are expected to go live shortly. The items are expected to ship sometime between the first and second quarters of 2023. Those who are interested to learn more can do so by heading over to Toy Ark.
WandaVision Won Another Big Award
Let it never be said that "WandaVision" didn't win over critics. To that end, the MCU show has picked up yet another big award. As we can see in the above Instagram post, the series has won Television Program of the Year by the folks at AFI. That is no small thing. This latest honor goes along with some Emmys love, a Grammy nomination, and some People's Choice Awards. Safe to say this one panned out for Marvel Studios and Disney.
Kate Mara Would Conditionally Return as Fantastic Four's Sue Storm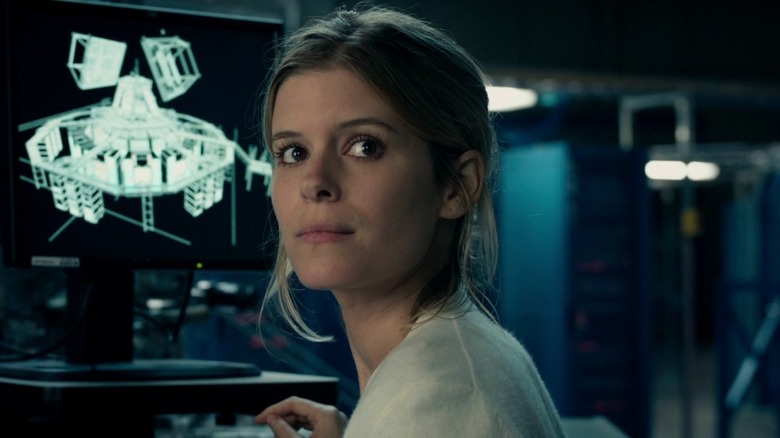 20th Century Studios
No two ways about it, 2015's "Fantastic Four" reboot was a critical and commercial disaster. Be that as it may, Marvel Studios is gearing up to reboot the franchise once again within the confines of the MCU. Not only that, but movies such as "Spider-Man: No Way Home" and "Doctor Strange in the Multiverse of Madness" are getting ready to open up the multiverse in a big way. Anything is possible. As such, Kate Mara, who played Sue Storm in the 2015 film, was recently asked by Comicbook.com about reprising the role within the MCU.
"I'm like, 'Who's directing?' Sadly, I don't think anyone's calling to ask me to do that, but, sure, in a fantasy world," Mara said. To be fair, the cast of the 2015 movie was stacked, so it's tough to pin it on them. In another universe, Mara might have been a great Sue Storm. It's also worth pointing out that Mara had a brief role in "Iron Man 2" as the agent who serves Tony Stark with a subpoena. So her return as Sue Storm would be crossing the streams a bit, as it were.
Peacemaker BFFs Featurette
Warner Bros. has released a new featurette for the upcoming HBO Max series "Peacemaker," which serves as a spin-off to "The Suicide Squad," which hit theaters over the summer. Director James Gunn is back at the helm, with John Cena starring in the title role once again. This video sees Gunn, Cena, and Freddie Stroma talk about their experience together on set, and the relationship between Peacemaker and Vigilante, played by Stroma. Check it out above for yourself.
Florence Pugh Got Banned From Instagram Over Hawkeye Posts
The most recent episode of "Hawkeye" brought a certain someone back into the MCU fold that sets the stage for some big stuff to go down in the show's final episodes. Spoilers for those who haven't watched yet, but that certain someone was Florence Pugh's Yelena Belova, who we met in "Black Widow." She's now out for blood and, as it turns out, the actress actually got banned from Instagram for posting about the show that she's starring in. As we can see above, Pugh addressed the situation saying the following:
"I never thought me posting love about a show in which I appear on would get taken down..but here we are. Someone on here complained so I've been blocked from posting my own appearance on a show that I'm very much in."
So, that totally sucks for Pugh, no question, but fans do tend to take spoilers very seriously. Perhaps, in this case, things got a bit out of hand though.
Venom: Let There Be Carnage Director Andy Serkis Wants Back for Venom 3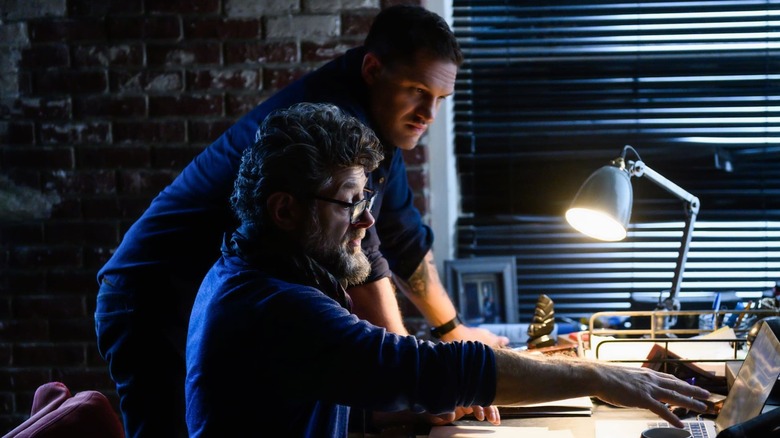 Sony Pictures
We recently learned from producer Amy Pascal that "Venom 3" is being planned on some level. That makes sense, given that "Venom: Let There Be Carnage" proved to be another huge hit for Sony. Now, directed Andy Serkis, who helmed the sequel, has stated that he would like to come back for the third movie, provided the opportunity. Speaking with Metro, Serkis said the following:
"I mean, yeah, of course. It's such a wonderful world to play in. I'm sure there will be [more], I'm sure there will be. Well, hopefully.... I don't want to count our chickens. But yeah, of course. It was such a fun world to play in."
Tom Hardy and Serkis seemed to be on the same page, so why not? It would make sense to keep the team together, assuming the third installment does indeed get the green light. All signs currently point towards that coming to pass.
Marvel Dice Throne Trailer
Lastly, Marvel has released a trailer for its upcoming board game, "Marvel Dice Throne." The dice and card game was crafted by the folks at Roxley and The Op. While dice and cards might not seem visually thrilling, this trailer sure is action-packed and makes the whole thing look like a great deal of fun. Characters like Thor, Black Widow, Black Panther, Miles Morales, and others will square off against one another in tabletop combat. The project originated on Kickstarter and is set to soon become a reality. Those interested in pre-ordering one of the various editions can do so by clicking here.