West Side Story Screening Early In IMAX Next Week – Here's How You Can Get Tickets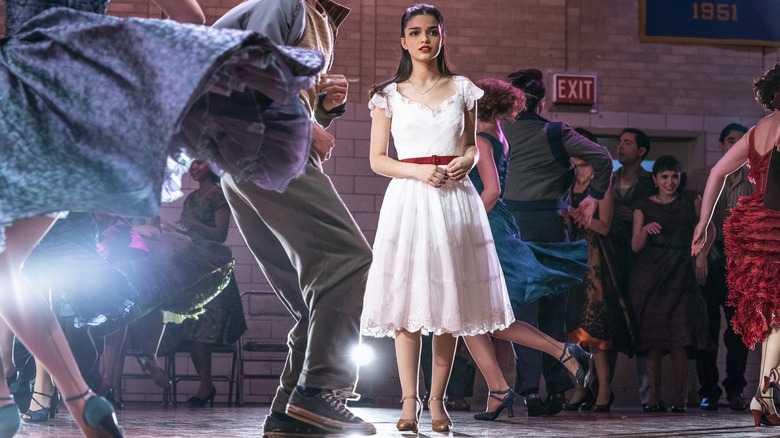 20th Century Studios
Though the spectacle-filled blockbusters may get all the attention, one can argue that musicals are similarly meant to be seen on the biggest screen possible. This month's "West Side Story" remake is perfectly positioned to help close out the year in style, and audiences are in for a special screening to make the event even more memorable. Director Steven Spielberg isn't exactly a stranger to awe-inspiring visuals — and he might make a detour into Westerns in the coming years — and that includes giving moviegoers a chance to watch "West Side Story" in the most ideal circumstances that they can. 
That's why 20th Century Studios is teaming up with Gofobo to launch what they're referring to as a special IMAX Live Fan Event for "West Side Story," which is free to the public and available across 10 select locations in the United States and Canada. Find out all the details below, including whether you're lucky enough to live close enough to one of these theaters.
How to Get Tickets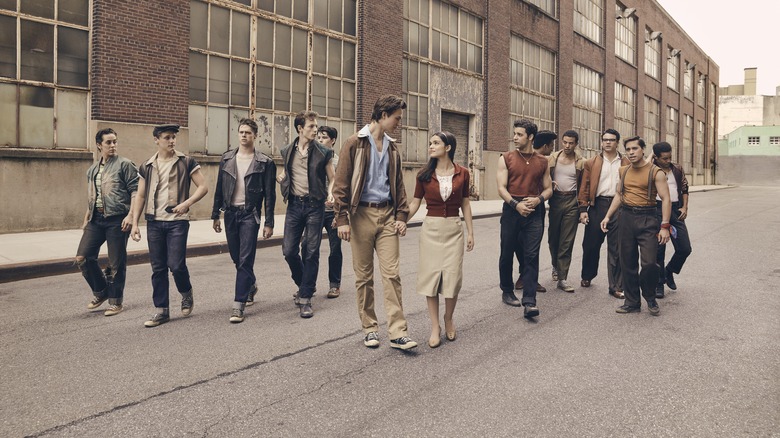 20th Century Studios
The idea of watching the gorgeous colors and impeccable camerawork of "West Side Story" on an larger-than-life IMAX screen simply feels right. Steven Spielberg's latest, a film he's been wanting to make for decades now, comes with plenty of momentum from positive early reactions ahead of the final home stretch before its release. Some eager fans, however, will have the opportunity to watch the buzzy musical a few days earlier than most, thanks to the IMAX exclusive fan event that will include a Q&A session with Spielberg and cast members Ansel Elgort, Ariana DeBose, David Alvarez and Mike Faist, a screening of the movie itself, and an exclusive "mini poster." 
With the film set for wide release on December 10, 2021, the special fan screening will be held on Monday, December 6 at 4PM PT/7PM ET. You can head over to this website to find more details on getting tickets and theater locations.
This "West Side Story" remake is written by longtime Spielberg collaborator Tony Kushner and stars Rachel Zegler and Ansel Elgort. You can read /Film's review by Chris Evangelista here.
"West Side Story" tells the classic tale of fierce rivalries and young love in 1957 New York City. This reimagining of the beloved musical stars Ansel Elgort (Tony); Ariana DeBose (Anita); David Alvarez (Bernardo); Mike Faist(Riff); Brian d'Arcy James (Officer Krupke); Corey Stoll (Lieutenant Schrank); Josh Andrés Rivera (Chino); with Rita Moreno (as Valentina, who owns the corner store in which Tony works); and introducing Rachel Zegler (María).