Steven Spielberg Is Considering Making A Western Next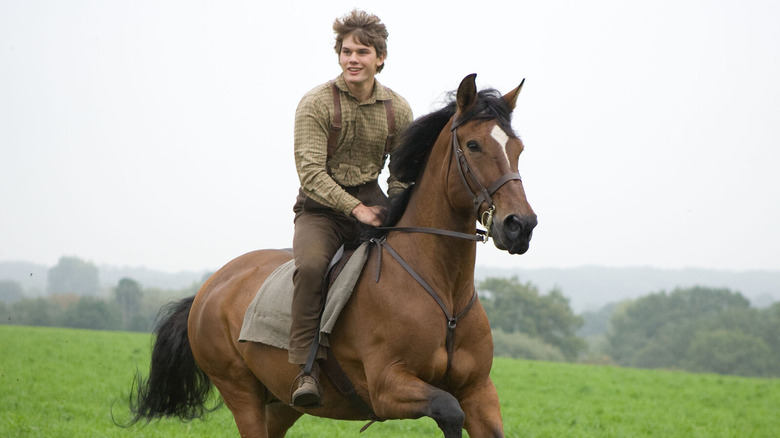 Disney
You don't become one of the most acclaimed and widely celebrated filmmakers alive by stubbornly refusing to branch out or otherwise challenge yourself to reach new heights. Though he somewhat unfairly gets generalized as a safe filmmaker, Steven Spielberg has sampled all sorts of tones and genres throughout his incredible career. "Jaws" and "Jurassic Park" are rightfully canonized as horror staples, while "A.I. Artificial Intelligence," "Munich," "War of the Worlds," and obviously "Schindler's List" further prove that he's never been afraid to get dark. His "Indiana Jones" movies speak for themselves, perhaps serving as the best examples of how the true "Spielberg style" might actually be his expert ability to jump between completely different tones and genres with audiences barely even realizing it. 
With "West Side Story" marking Spielberg's very first (and love overdue) jump into the world of musicals, the director is now looking ahead to crossing yet another type of movie off his to-do list — the Western.
"Maybe I'll be Putting on Spurs Someday"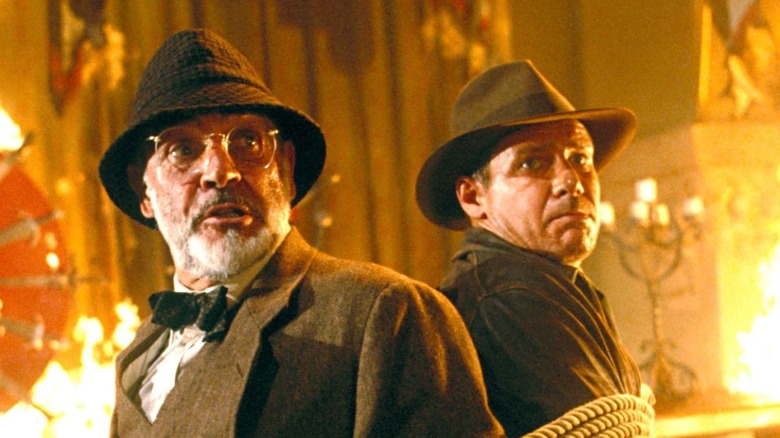 Paramount
Westerns may not be quite as prevalent as they used to be during their heyday, but every year delivers a handful of gems that end up on all the "Best of" lists in December and January. 2021 is no exception, with the recently released "The Power of the Dog," the Netflix film "The Harder They Fall," Kelly Reichardt's "First Cow," and even the Nicolas Cage-starring "Pig" living up to their billing. If Steven Spielberg gets his way, he may soon be adding his prestigious name to the genre in just a few years. He has produced a Western before with the 2005 miniseries "Into the West," but this would mark his biggest step into the genre yet. The director's next project after "West Side Story" will be his loosely autobiographical film, "The Fabelmans," but afterwards? The saloon doors are wide open. 
In an interview with Yahoo, Spielberg spoke about his interest in directing a Western ... or multiple Westerns, as he reveals:
"I was asked that question over the last forty years of my career, if not longer, and I always said a musical was the one thing I haven't done. The thing I neglected to say, which I've never done, and the one genre that I haven't really tackled yet, is the Western. So, who knows, maybe I'll be putting on spurs someday, who knows?"
Tellingly, Spielberg also adds that, "I got a few in development right now, but who's to say which one will spring to the forefront." One look at his IMDB page indicates a very busy next few years, but I don't think there are any movie fans out there who wouldn't be champing at the bit to see Spielberg's familiar style funneled through the lens of a Western.
Until then, "West Side Story" comes to theaters on December 10, 2021, with "The Fabelmans" set to release in 2022.