Scarlett Johansson Reflects On Black Widow Lawsuit: 'It's Important To Know Your Own Worth'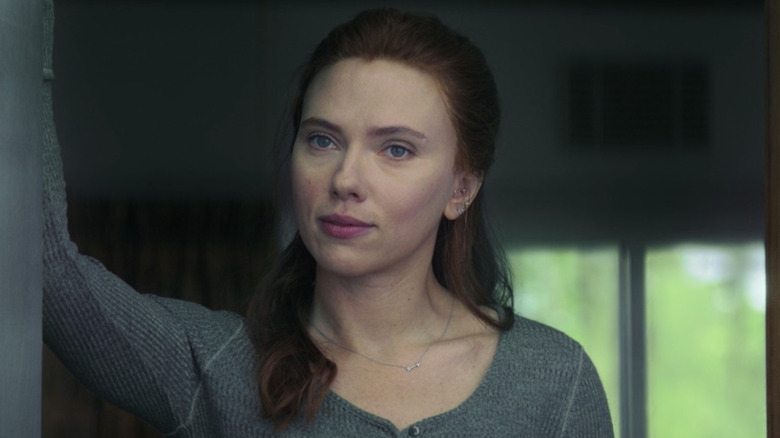 Marvel Studios
Over the summer, Scarlett Johansson filed a lawsuit against Disney for its release of "Black Widow" as a Premier Access rental option on the Disney+ streaming platform, the same day the movie hit theaters. This was before Disney shifted back to a window of theatrical exclusivity for its Marvel Studios releases. At the time, Johansson's suit alleged that the streaming release breached her contract and might leave her without enough black in her proverbial ledger.
Within two months, her lawyers and Disney had settled the case and their war of words. Now, Johansson is already back working with Marvel again on a secret, non-Black Widow project. However, she recently opened up to the Associated Press at an American Cinematheque event honoring her, where she reflected on the importance of standing up for oneself.
As one of the most visible actresses in the world, Johansson is aware of how taking a stand against a multinational conglomerate — one with a billion-dollar, almost monopolistic hold over the box office — like Disney might serve as a model for others. She said:
"I think it's important in general to know your own worth and stand up for yourself. And I think in this industry ... I've been working for such a long time, it's been almost thirty years, and so I've seen that ... you know, I think there's so much that has shifted over those thirty years. In some time before, maybe you would feel, oh, gosh, if I stand up for myself, I might never work again, or I might be, like, blacklisted in some way. Thankfully, that's changing in the zeitgeist, and honestly, I think that happening in an industry that's as huge and universal as the entertainment industry, it's really important that I lead that charge."
The Last Duel with Disney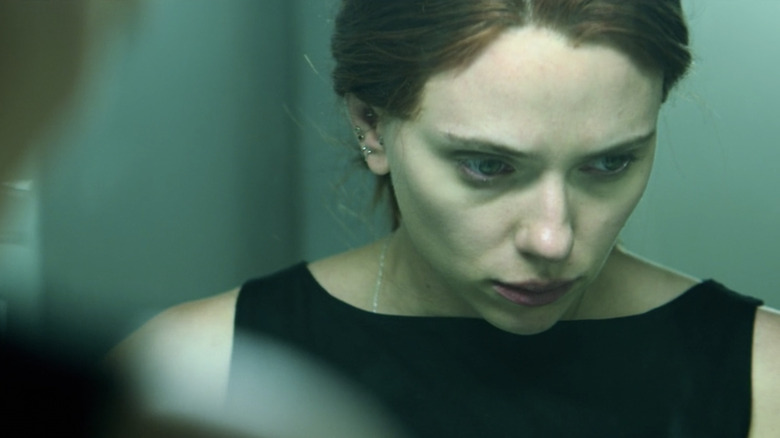 Marvel Studios
Johansson first appeared as Black Widow in "Iron Man 2" in 2010, so she was working with Disney and Marvel for over 10 years before this high-profile lawsuit happened. Ultimately, it proved to be a two-month bump in the road in an ongoing collaboration. After they settled the lawsuit in September, Johansson said:
"I am happy to have resolved our differences with Disney. I'm incredibly proud of the work we've done together over the years and have greatly enjoyed my creative relationship with the team. I look forward to continuing our collaboration in years to come."
We don't know the details of the settlement she reached, and she obviously has a lot more clout than someone who is not famous. A salary dispute is also much less serious than what some women — including other big-name actresses like Angelina Jolie and Salma Hayek, both of whom just showed up in Marvel's "Eternals" — went through in the age before #MeToo, when people were more afraid to speak out against harassment for fear of endangering their career. 
That said, having just yesterday streamed "The Last Duel" on Disney+ (I live abroad, and it doesn't appear to be a streaming option there in the U.S. yet), it's encouraging to reminded of another real-life woman who took a stand against larger forces and actually prevailed.