After Two Months, Disney And Scarlett Johansson Settle Lawsuit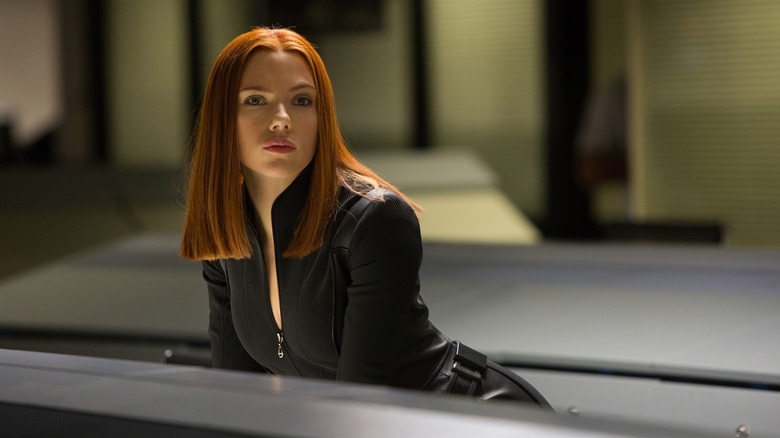 Marvel Studios
After about two months, Disney and Scarlett Johansson have officially become friends again. According to The Hollywood Reporter, the "Black Widow" star and the streaming giant have settled the lawsuit she filed against them in late July.
However, the terms of the deal were not disclosed to the outlet.
"I am happy to have resolved our differences with Disney," Johansson told THR in a statement on Thursday, September 30, 2021. "I'm incredibly proud of the work we've done together over the years and have greatly enjoyed my creative relationship with the team. I look forward to continuing our collaboration in years to come."
Disney Studios chairman Alan Bergman also told the publication, "I'm very pleased that we have been able to come to a mutual agreement with Scarlett Johansson regarding 'Black Widow.' We appreciate her contributions to the Marvel Cinematic Universe and look forward to working together on a number of upcoming projects, including Disney's 'Tower of Terror.'"
Well, that was quick. Usually, regular, everyday lawsuits take months or years to settle, let alone Hollywood ones. But it appears that the Marvel lead took the necessary steps to preserve her earnings while Disney managed to keep things out of court.
Why Did Scarlett Johansson Sue Disney?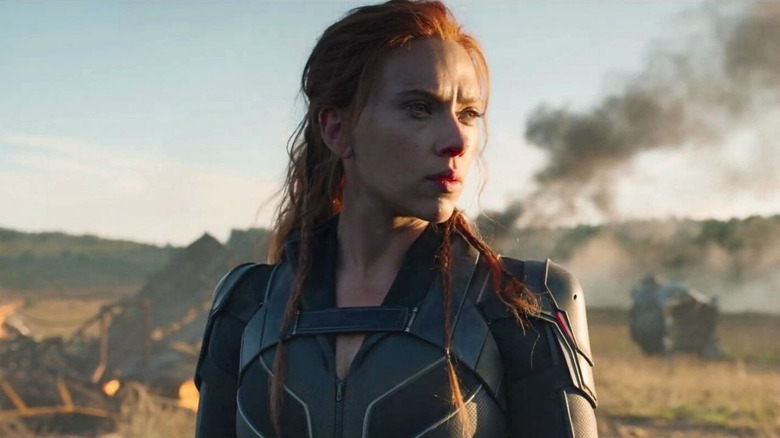 Marvel Studios
In July, the "Jojo Rabbit" star filed a lawsuit in Los Angeles Superior Court and claimed that the major studio skimped out on the film's box office potential in an effort to continue to grow its Disney+ streaming service, which has many competitors in the market at this point. Disney responded and noted that Johansson was paid $20 million for the film.
In the filing, Johansson alleged that "Black Widow" had been guaranteed an exclusive theatrical release when she signed her deal. When the film was simultaneously released on Disney+, she claims the studio came in breach of her contract. 
Disney then went on to speak out and attempted to shed a light on the plight of the industry amid the pandemic, which wasn't exactly Johansson's point. 
What Was Disney's Response to the Suit?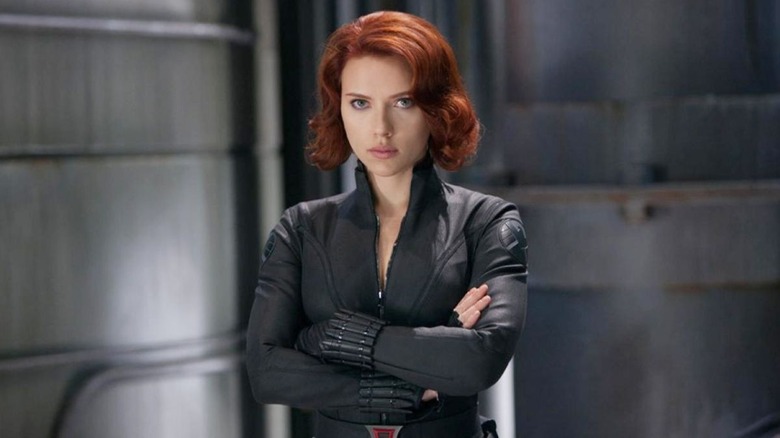 Marvel Studios
The studio issued a statement in response to Johansson's claims. "The lawsuit is especially sad and distressing in its callous disregard for the horrific and prolonged global effects of the COVID-19 pandemic," a Disney spokesperson said at the time. "Disney has fully complied with Ms. Johansson's contract and furthermore, the release of 'Black Widow' on Disney+ with Premiere Access has significantly enhanced her ability to earn additional compensation on top of the $20M she has received to date."
CAA co-chairman Bryan Lourd defended Johansson after the comments and alleged that the actress was having her character tampered with amid the claims from the studio.
"They have shamelessly and falsely accused Ms. Johansson of being insensitive to the global COVID pandemic, in an attempt to make her appear to be someone they and I know she isn't," he told THR in a statement in July. "The company included her salary in their press statement in an attempt to weaponize her success as an artist and businesswoman, as if that were something she should be ashamed of."
The talent agent added, "Scarlett is extremely proud of the work that she, and all of the actors, writers, directors, producers, and the Marvel creative team have been a part of for well over a decade. [...] Disney's direct attack on her character and all else they implied is beneath the company that many of us in the creative community have worked with successfully for decades."
We will update you as more information becomes available.