Zorro 2.0 Will Reboot The Classic Character As A Hacker
Sony
Remember Zorro? He's back, in hacker form. Or that's the plan, at least. Alex Rivera has been tapped by Sobini Films to write and direct "Zorro 2.0," which reimagines the famous swashbuckling character as a modern-day hacker. And no, I'm not making this up. Everything about this pitch, including the title, sounds like a relic from the '90s when the average filmgoer didn't quite understand computers and therefore Hollywood was free to pump out wildly inaccurate entertainment like "Hackers" and "The Net." But hey, maybe reimagining Zorro as a hacker is just what the characters needs. 
Hollywood has been attempting to launch a new Zorro project for a few years now. Antonio Banders took on the role in the excellent "The Mask of Zorro" and the not-so-great sequel, "The Legend of Zorro." Since then, there's been talking of sending Zorro to the future; a gritty reboot in the style of "The Dark Knight"; even a potential TV series with a female Zorro. None of those things came to pass, so there's a chance that "Zorro 2.0" might fall apart, too. And if that doesn't work, who knows? Maybe they'll make a Zorro movie where Zorro uses Tiktok. 
Zorro 2.0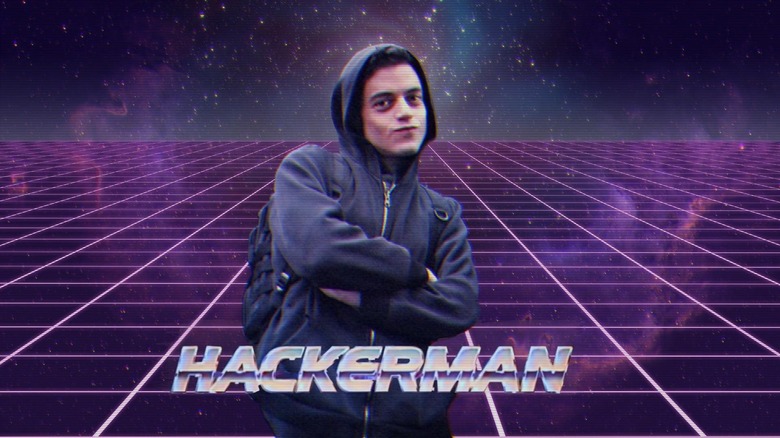 Universal
Hollywood is all about that recognizable IP, especially if it's in the public domain. That's why we are frequently inundated with "new takes" on classic characters like King Arthur and Robin Hood. And then there's Zorro. Created in 1919 by pulp writer Johnston McCulley, Zorro is the swashbuckling adventure hero prone to slashing the letter Z wherever he goes, because he's kind of a show-off. There have been a whole bunch of Zorro-related titles, some good, some not so good. The character got a fresh makeover in 1998 with the incredibly fun "The Mask of Zorro." Sadly, that film's sequel, "The Legend of Zorro," was a bit of a dud. And since then, the character has been in limbo.
Now, Deadline is reporting that Alex Rivera, a recipient of a 2021 MacArthur Genius grant, will write and direct "Zorro 2.0," which reimagines the character as a hacker. Here's a synopsis: 
The film reimagines the iconic character as Oscar de la Vega, a young, undocumented hacker known as 'z0rr0.' While fighting back against a secret government unit that attacked his mother, he discovers a high-tech conspiracy that threatens not only his family but the world.
That sounds very similar to the series "Mr. Robot" to me, but perhaps I'm just making the connection since they both focus on hackers. Regarding his new take on the material, Rivera said:
"I've always been interested in films that address real-world issues through genre. This project is an opportunity to connect Zorro—the original masked avenger—to today's border wars, a conflict in which immigrant families are pitted against regimes of hi-tech surveillance and government control. 'Zorro 2.0' will be visually elevated, socially grounded, sci-fi cinema, and I'm thrilled to be working with Sobini to get this vision on the screen."
The Masks of Zorro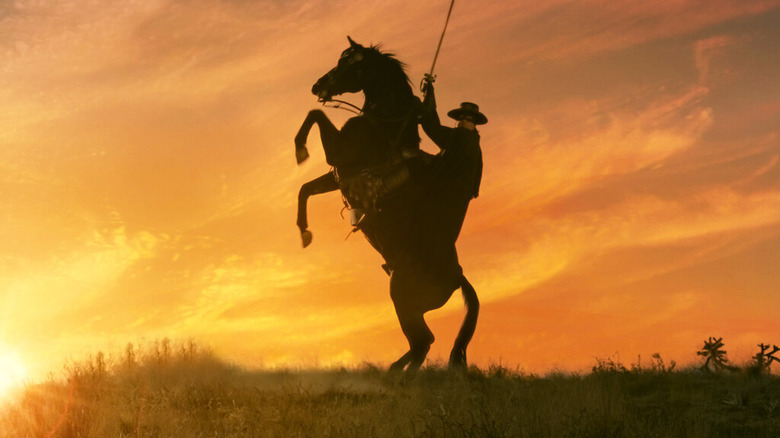 Sony
And now, let's take a quick trip down memory lane to see the other "Zorro" projects that never got off the ground. 
Will "Zorro 2.0" succeed where these other attempts failed? Stay tuned!