Jonás Cuarón's Futuristic 'Zorro' Reboot Casts Gael García Bernal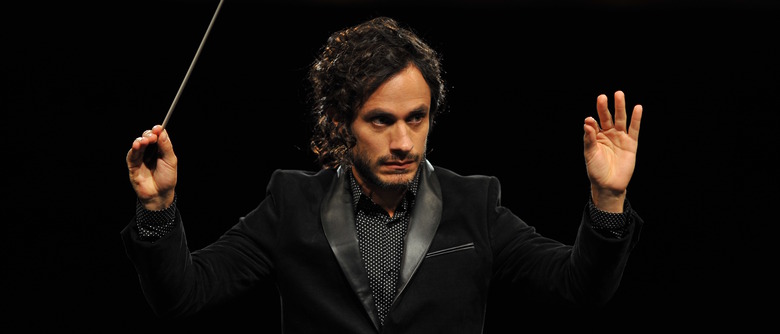 The new Zorro has a new Zorro. Gael García Bernal has been cast as the legendary swashbuckler in Z, a futuristic reboot to be directed by García Bernal's Desierto director Jonás Cuarón. (Because they don't have Rs or Os in the future, I guess?) García Bernal was previously attached to an earlier iteration of this project which was in development several years ago. 
Deadline broke the news of the Gael García Bernal Zorro casting. García Bernal was first linked to the Zorro role back in 2012, when he was set to star in Zorro Reborn, a version of the classic Zorro mythology set in the future. That version of the project never took off, however, and earlier this year Cuarón signed on to write and direct an entirely "fresh take" that would "start from scratch." All we know about this one is that it will also be set in the future.
Said producer Mark Amin, who was also involved with the Zorro Reborn movie that never was:
I have always loved Gael for this role. Zorro is a hero who is charming, witty and clever. Gael possesses all those characteristic and he's able to deliver them with a modern spin to introduce the Zorro character to a new audience.
Cuarón, son of director Alfonso Cuarón, last directed Desierto, which stars García Bernal as a migrant worker who comes into the crosshairs of an American vigilante as he tries to cross the U.S.-Mexico border. The film hit the festival circuit last year and will be released by STX Entertainment sometime this year. Before that, Cuarón made his directing debut on Year of the Nail and filmed a Gravity spinoff short, Aningaaq.
García Bernal recently picked up a Golden Globe for his starring role on Amazon's Mozart in the Jungle. His other credits include Werner Herzog's upcoming Salt and Fire, Jon Stewart's Rosewater, The Motorcycle Diaries, Babel, and, going back a ways, Y Tu Mamá También and Amores Perros.
Shooting on Z begins this fall at Pinewood Dominican Republic studios.