Sci-Fi 'Zorro' Reboot Casts 'Flashpoint' Star Kiersey Clemons Opposite Gael Garcia Bernal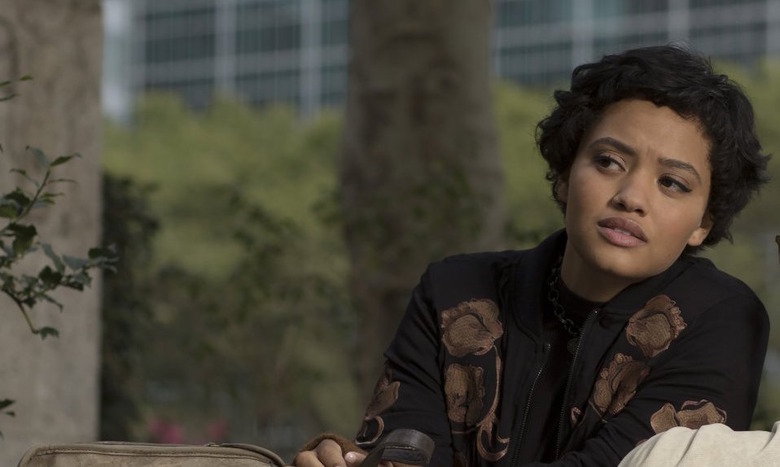 Zorro may have finally met his match.
Jonás Cuarón's Zorro reboot cast has added Flashpoint and Dope actress Kiersey Clemons. Clemons will play the female lead in Z, the near-future reimagining of the classic swashbuckler.Variety reports that the Zorro reboot has cast Clemons to trade barbs with Gael Garcia Bernal (Mozart in the Jungle), who will play the famous masked hero.Z producer Mark Amin praised Clemons' casting to ScreenDaily, who first reported the news, saying:
"Kiersey is an extraordinary young talent and we are delighted to have her join a growing list of unique actors who will inhabit the imaginative world of Jonás Z."
Z will be written and directed by Cuarón and financed by Lantica Media, with Anne-Marie Ross of Pantelion International shopping the pic in Berlin and UTA Independent Film Group representing domestic rights. The project was first announced in 2016 with Bernal attached as the lead, but progress has been slow for the reboot.However, Z is intended to start filming as soon as this June, according to reports from ScreenDaily. But the project has been met with numerous delays — it previously planned to start shooting in the Dominican Republic in both the summer and the fall of 2016, but those plans fell through.Z will be a huge departure from past adaptations of the pulp hero, who was first created by writer Johnston McCulley in 1919. A dashing masked vigilante, Zorro is the alter ego of nobleman Don Diego de la Vega who fights corruption and defends the poor and indigenous people of California. He's received multiple silver screen adaptations, with Douglas Fairbanks, Guy Williams, and Antonio Banderas all donning the mask and sabre. But all those feature film adaptations have remained loyal to the pulp tales where the witty hero was born. Z looks to transport Zorro to the near-future, possibly to fight in a more science-fiction-inspired setting.
At 24, Clemons is notably much younger than Bernal (39 years old), but her youth may be an indicator of the approach Cuarón is taking with Z. Fresh-faced twenty-somethings have often been the poster children for YA sci-fi franchises, and the few plot details we know about Z suggest that the film is going in that direction.
No release date has yet been announced for Z.