Superhero Bits: Hawkeye Fights The Tracksuit Mafia, Spider-Man: No Way Home Trailer Gets Animated & More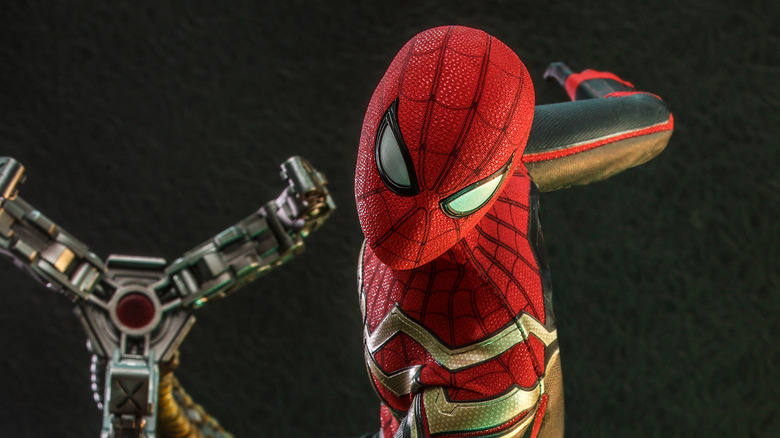 Hot Toys
(Superhero Bits is a collection of stories, updates, and videos about anything and everything inspired by the comics of Marvel, DC, and more. For comic book movies, TV shows, merchandise, events, and whatever catches our eye, this is the place to find anything that falls through the cracks.)
In this edition of Superhero Bits:
Image Comics is getting an official timeline

Wonder Woman is going to fight the entire Justice League

"Hawkeye" gets a new clip and poster
"Spider-Man: No Way Home" trailer gets the animated treatment
The Official Image Timeline Coming In February 2022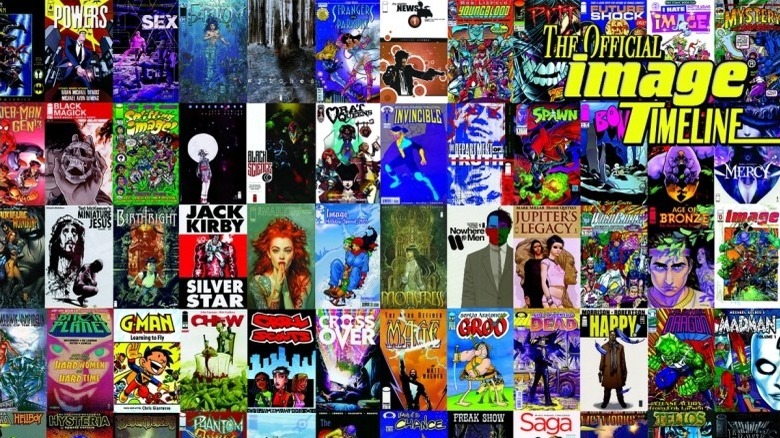 Image Comics
Image Comics is the biggest publisher in the business not named Marvel or DC. They've done a lot in the superhero game and continue to do so with titles like "Radiant Black." As the publisher races towards its 30th anniversary in 2022, it has been revealed that a special new one-shot issue titled "The Official Image Timeline" will hit shelves in February. As the title implies, it will provide an official timeline of the company's history up to this point, warts and all. Image Comics archivist and co-founder Jim Valentino is heading up the issue. Valentino had this to say:
"I've worked diligently on this Timeline for the past year, trying to stay as true to the facts as possible, regardless where they lead. While I sincerely hope that fans, new and old, will enjoy this illustrated journey through the last 30 years—I also hope that this Timeline will put to rest, once and for all, the misinformation and misunderstandings of what Image is and what it has strived to be."
Look for "The Official Image Timeline" on shelves on February 2, 2022.
Spider-Man: No Way Home Trailer Gets Animated
Last week's biggest nerd story was the release of a new "Spider-Man: No Way Home" trailer, which contained an awful lot to absorb. For those who have already seen the trailer in its original form, the 100Bombs Studios YouTube channel has uploaded a version of the footage comprised of clips from the animated shows, mostly from the beloved 90s cartoon. It's quite amusing and surprisingly well done. Enjoy!
Hawkeye Gets in the Christmas Spirit
With "Hawkeye" arriving in just a couple of days, Disney and Marvel have released yet another new poster for the series. It highlights the main stars in Jeremy Renner's Clint Barton, as well as Hailee Steinfeld's Kate Bishop. We also get another glimpse at Lucky the Pizza Dog, who is poised to be the breakout star of the show. "Hawkeye" hits Disney+ this Wednesday with its first two episodes.
It's Wonder Woman vs the Justice League in 2022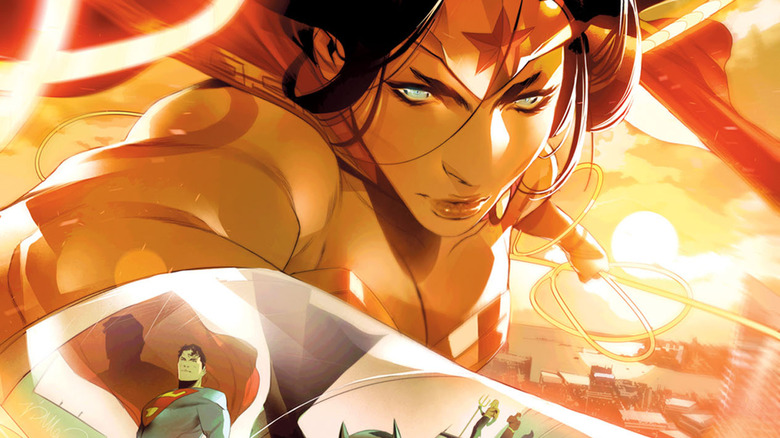 DC
As reported by GamesRadar, DC Comics is bringing us quite the matchup next year in the pages of "Wonder Woman: Evolution" #4. Specifically, Diana Prince is going to have to fight the entirety of the Justice League, which is no small task. Some unidentified godlike beings have taken Diana Prince away from Earth and she is now representing our planet in a trial of sorts for all of the bad things humans have done over the years. A series of tests will determine the outcome of this trial – and one of those tests will be a battle with the Justice League. Let them fight. The issue hits stands on February 15, 2022.
Hawkeye Tracksuit Mafia Clip
Circling back to "Hawkeye" for a moment, Marvel and Disney have also revealed a brand new clip from the series. The clip, unsurprisingly, also focuses and Clint and Kate, who are being terrorized by a group of thugs labeled as The Tracksuit Mafia, as they are all wearing tracksuits. This does not go well for them though as things get dicey, and surprisingly violent by MCU standards, with some dudes getting lit on fire. Check it out!
Lil Nax X Does Some Expert-Level Marvel Trolling
Recently, Lil Nas X, the chart-topping musician behind "Montero" and "Old Town Road," was at a fancy Hollywood shindig. At said gathering, he met current "Spider-Man" franchise star Tom Holland and former Spider-Man actor Andrew Garfield. Sharing a picture of the moment on Twitter, Lil Nas X jokingly stated that he is playing Miles Morales. Clearly, this isn't happening, but, if nothing else, it shows that the artist is plugged into the superhero zeitgeist enough to understand that this was an amusing way to stir the pot.
Spider-Man: No Way Home New TV Spots
Several new TV spots for "Spider-Man: No Way Home" have started making the rounds online. They have been collected in the above video with some new snippets. As for what new goods are included within? The biggest things are new bits of dialogue, as well as some extended looks at scenes that were already in the previous trailer. We get more from Happy, as well as a better look at Lizard, who does a roar at one point. So that's fun!
Electro is Using Stark Tech In No Way Home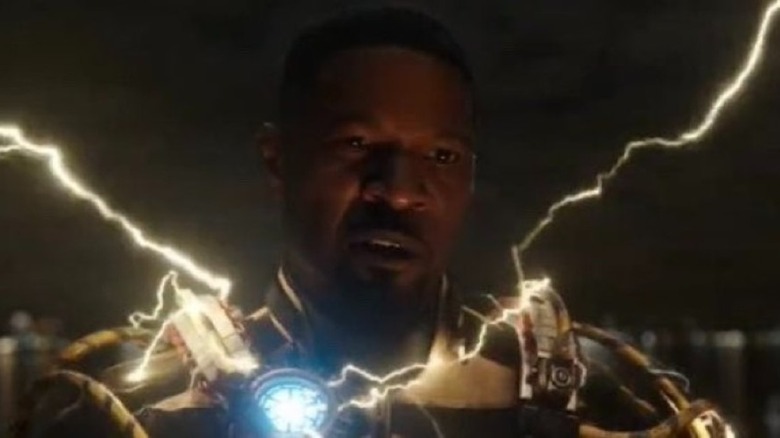 Sony Pictures
Speaking of those new "Spider-Man: No Way Home" spots, they offer a new look at Jamie Foxx returning as Electro, who we last saw in "The Amazing Spider-Man 2." He looks radically different, and a whole lot less blue. He also has some tech upgrades, as we can see in the above image. Specifically, it looks like he's using an arc reactor, as made famous by none other than the dearly departed Tony Stark. The ghost of Iron Man continues to haunt the MCU, it seems.
Hot Toys Tackles Spider-Man's New Suit
Lastly, to round out the "Spider-Man: No Way Home" heavy edition of the column, the folks at Hot Toys have put up pre-orders for Spidey in his new integrated suit from the upcoming movie. We can see some photos of it in the tweet above, with Spidey duking it out with Doc Ock. It retails for $425, so it's not exactly for the casual fan. It also isn't expected to ship until sometime between January and March 2023. But it does look quite spectacular. Those interested in pre-ordering can get full details by clicking this link.