Superhero Bits: Spider-Man No Way Home Gets A New Poster, DC's Got A New Shazam & More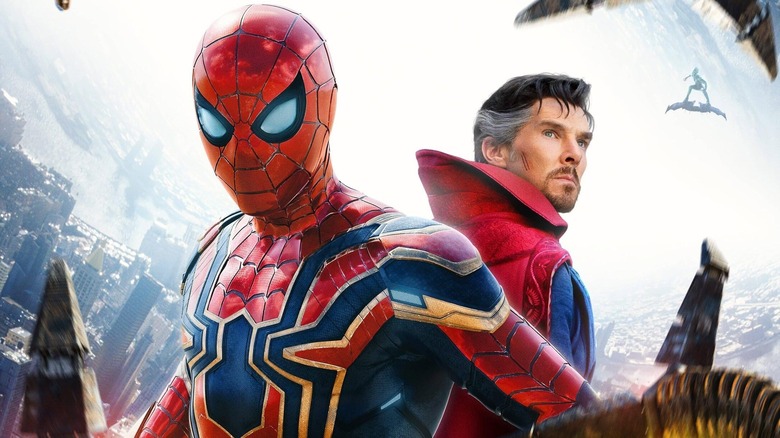 Marvel Studios
(Superhero Bits is a collection of stories, updates, and videos about anything and everything inspired by the comics of Marvel, DC, and more. For comic book movies, TV shows, merchandise, events, and whatever catches our eye, this is the place to find anything that falls through the cracks.)
In this edition of Superhero Bits:
"Spider-Man: No Way Home" gets a new poster.
A bus driver reviews the bus fight from "Shang-Chi."
There's a new Shazam in town.
"Red Notice" director wants to make a "Wolverine vs. Hulk" movie.
Mary Marvel Is DC's New Shazam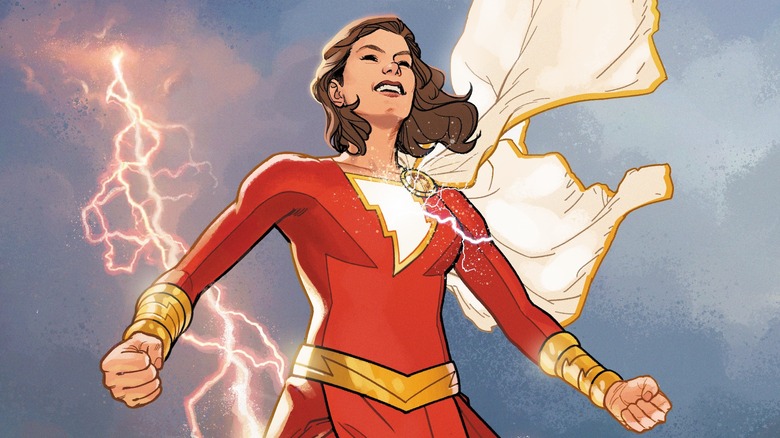 DC
As reported by the folks at Polygon, Mary Marvel is stepping up to become DC's new Shazam. That's right, Billy Batson's bigger sister will indeed be taking up the mantle of the new hero in a new miniseries titled "The New Champion of Shazam!" The book hails from writer Josie Campbell, with art by Evan 'Doc' Shaner. The artist had worked on "Shazam" in the past and said the following of his return:
"For a long time I just didn't have any interest in returning to anything Shazam-related. But I always thought Mary should be the lead of the book for a while; and that was the one time I would return if it ever happened."
"The New Champion of Shazam!" #1 hits stands on February 8, 2022.
Stargirl Season Trailer
The CW's "Stargirl" is taking a little break but the show won't be gone for long as it will be back in 2022. To help tease what's to come for fans of the show, the network has released the above teaser trailer that offers a tiny glimpse into what lies ahead. Be sure to check it out for yourself.
DC League of Super-Pets Gets a New Graphic Novel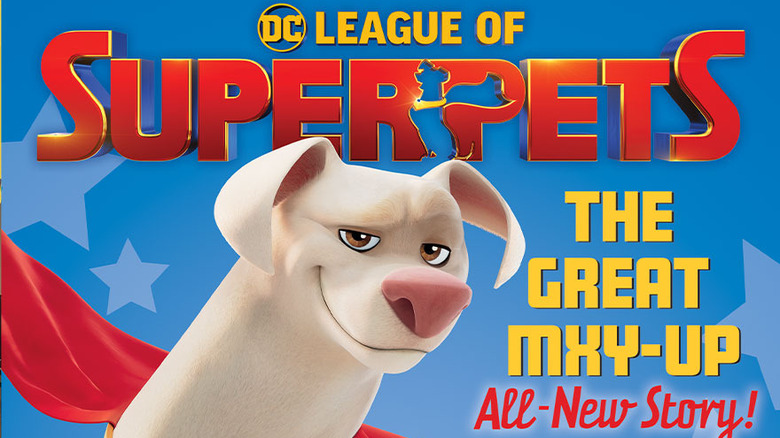 DC
With "DC League of Super-Pets" hitting theaters next summer, DC Comics is gearing up to give the superpowered animals the spotlight in comic book form. The publisher has announced "DC League of Super-Pets: The Great Mxy-Up," a new middle-grade graphic novel that will be released as a tie-in for the movie next year. The synopsis reads as follows:
There is nothing the Super-Pets love more than spending time with their heroes, but they are finding it difficult to be taken seriously as members of the team when their humans just don't understand them. When Mr. Mxyzptlk, a magical imp from the fifth dimension, arrives in Metropolis with a plan to wreak a little chaos and destruction, the Justice League is caught in his trap! The Super-Pets will need to come up with a plan to prevent Mxy's mischief from destroying the city—while somehow trying to rescue their human counterparts. The only problem is, they may need to team up with their greatest enemy to succeed, and they aren't sure if they can trust her...
Written by Heath Corson with art by Bobby Timony, the book is set to arrive on May 17, 2022.
Eternals Movies Spot
With "Eternals" still dominating the box office, Marvel is continuing to release a string of TV spots to try and get more meat in seats. Case in point, the studio has released the above "movies" spot, which focuses a bit on Kumail Nanjiani's Kingo and his life as a Bollywood movie star. Check it out above.
An Actual Bus Driver Reviewed the Shang-Chi Bus Fight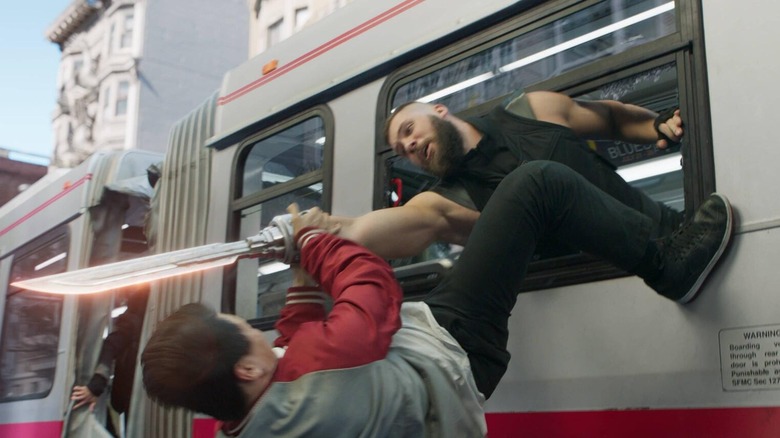 Marvel Studios
"Shang-Chi and the Legend of the Ten Rings" was finally made available to stream on Disney+ during Disney+ Day, and it's even available in an IMAX Enhanced version. That means lots of people are discovering the movie for the first time. In this case, we have an actual San Francisco bus driver, who decided to review the movie's big bus fight.
Finally watching Shang-Chi, here as a bus operator to rate the SFT transit factors of The Bus Scene:

— Mack, yes, That Mack (@that_mc) November 13, 2021
The thread is full of lots of hilariously insightful analysis from someone who actually does this job for a living. Here is just one example:
As a bus operator, this is the moment I pop my parking brake and open the doors. pic.twitter.com/I5Qq1f66zl

— Mack, yes, That Mack (@that_mc) November 13, 2021
It is an amusing bit of commentary of a round-liked MCU entry. You can read the thread in its entirety by clicking here.
The Batman International Trailer
A new international trailer for "The Batman" has surfaced online. Admittedly, there is not much in the way of new footage here, as it is largely recycling the longer trailer we got earlier this year during DC FanDome. That said, for those who are feeling particularly eager to see what director Matt Reeves and star Robert Pattinson are cooking up, this may help scratch that itch until the movie actually arrives in March. Check it out above.
Red Notice Director Wants to Make a Hulk vs. Wolverine Movie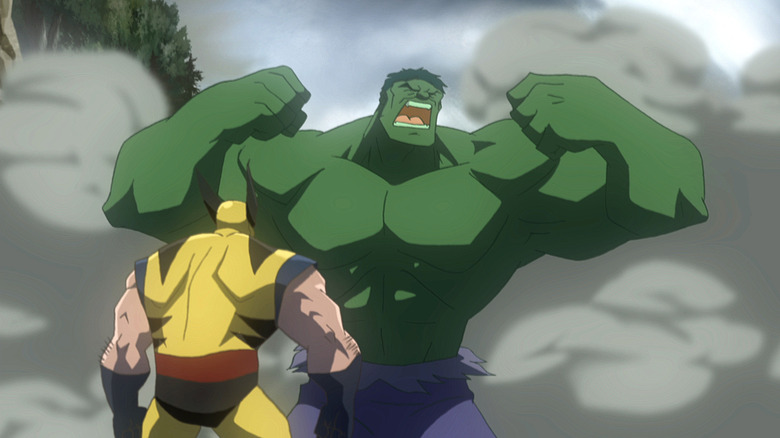 Marvel
Marvel Studios now has the rights to the "X-Men" franchise. How, precisely, they will be folded into the MCU remains in question, though we are getting an "X-Men '97" animated series, which is neat. On the live-action side, director Rawson Marshall Thurber, whose "Red Notice" was recently released on Netflix, has thrown his hat in the wring to do a "Hulk vs. Wolverine" movie. Speaking with The Playlist, the filmmaker said the following:
"I would love to take a crack at Hulk Vs. Wolverine. I especially love Lindelof's run with Ultimate Wolverine vs. Hulk. Yeah, so there's something really exciting about that pairing. Of course, everyone knows that Wolverine was introduced in Hulk, they're inextricably linked – they're the immovable object and the unstoppable force. And I think that's sort of a delicious pairing – Yin and Yang. And of course, Logan and Banner, they're sort of cursed with functional immortality and they handle it in very different ways. And I think that would be really, really interesting to dig into."
Your move, Marvel.
DC Partners With The Biden-Harris Administration to Promote Vaccinations
As we can see in the above tweet, the folks at DC Comics, along with WarnerMedia and the Children's Hospital Association, have partnered with the Biden-Harris administration to promote COVID-19 vaccinations. Children aged 5-12 who receive their COVID-19 vaccination at a Children's Hospital clinic in November and December will see specially created DC Super Hero themed posters, and receive DC-branded adhesive bandages, and coloring and activity books as giveaways. WarnerMedia Global Brands and Experiences President Pam Lifford said the following:
"The DC Super Heroes have been symbols of hope, strength, and wonder to children of all ages for over 80 years. We are truly honored to be supporting the real life heroic work at Children's Hospitals to promote childhood vaccinations against COVID-19."
Spider-Man: No Way Home Gets New Poster, Early U.K. Release Date
Lastly, today brings us a new poster for the much-anticipated "Spider-Man: No Way Home," which partners Tom Holland's Peter Parker with Benedict Cumberbatch's Doctor Strange. This comes just ahead of Marvel's big trailer premiere event tomorrow, happening in L.A. Also of note for Marvel fans, as noted by Comicbook.com, the movie is going to be released a couple of days early on December 15 in the U.K. That means there will likely be rampant spoilers making their way online before it opens in the U.S. on December 17. Plan accordingly.