Disney+ To Stream 13 Marvel Movies In IMAX Expanded Aspect Ratio Format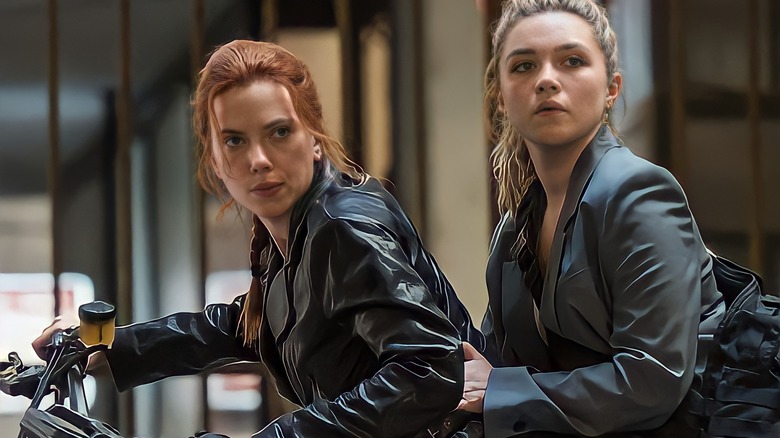 Marvel Studios
Rarely has the underlying tension between movie theaters and home viewing options felt as pronounced as it did during the height of the pandemic. Name brand directors all but went to war against streaming services and seemingly daily debates raged on social media about the future of movie theaters ... good times! Even pre-Covid, the barrier between televisions and the big screen had been steadily torn down with the increasing quality of home theater systems in recent years. Now, that living room experience is about to feel even more like the "real thing" — or, at least, it will for Marvel fans who also happen to be Disney+ subscribers. 
Disney isn't messing around when it comes to hyping up Disney+ Day as the place to be later this week. On top of the promotional offers for new and returning subscribers as well as the dozens of exciting titles that are about to be made available on the streaming service, there will be at least one more perk coming to Disney+ in the coming days to boost subscription numbers even higher.
Imax Expanded Aspect Ratio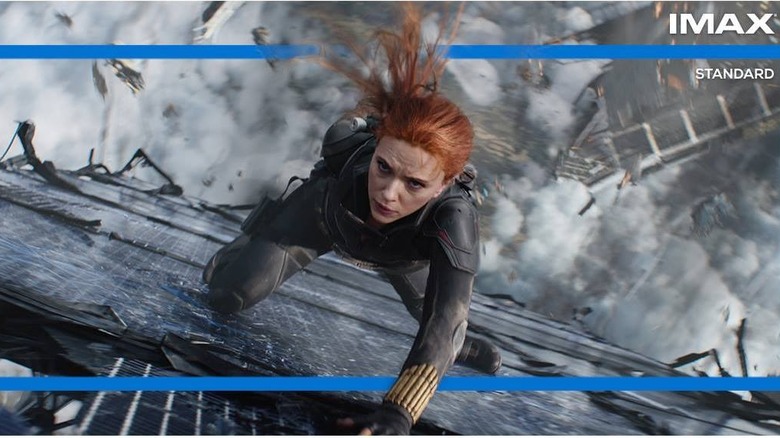 Marvel Studios/IMAX
Starting on November 12, 2021, Disney has announced (via Variety) that 13 Marvel Cinematic Universe movies will be able to be viewed on Disney+ with IMAX's expanded aspect ratio of 1.90:1. This will apply to all those specific scenes that were filmed entirely with the use of IMAX cameras, giving viewers up to 26% more picture compared to the traditional widescreen format (which is typically made available in 16:9 aspect ratios). Essentially, viewers can expect to see significantly thinner black bars on both sides of the screen during these sequences.
This makes Disney+ the first streaming service to offer such an option, with the possibility that strong word of mouth could lead to this becoming a regular feature on other streaming platforms as well. Though availability may differ based on markets, the 13 MCU movies that are included in this trial run of sorts are:
"Iron Man"
"Guardians of the Galaxy"
"Guardians of the Galaxy Vol. Two"
"Captain America: Civil War"
"Doctor Strange"
"Thor: Ragnarok"
"Black Panther"
"Avengers: Infinity War"
"Ant-Man and the Wasp"
"Captain Marvel"
"Avengers: Endgame"
"Black Widow"
"Shang-Chi and the Legend of the Ten Rings"
Though this won't perfectly recreate the experience of watching a new Marvel release on the biggest screen possible, both Marvel and IMAX are hoping that this will bring greater awareness and boost interest for watching these blockbusters in theaters as well. Disney+ Day begins on November 12, 2021 and you can follow along on all the updates here at /Film.