David Fincher's Voir Trailer: Take A Tour Of Film History With A Bunch Of Experts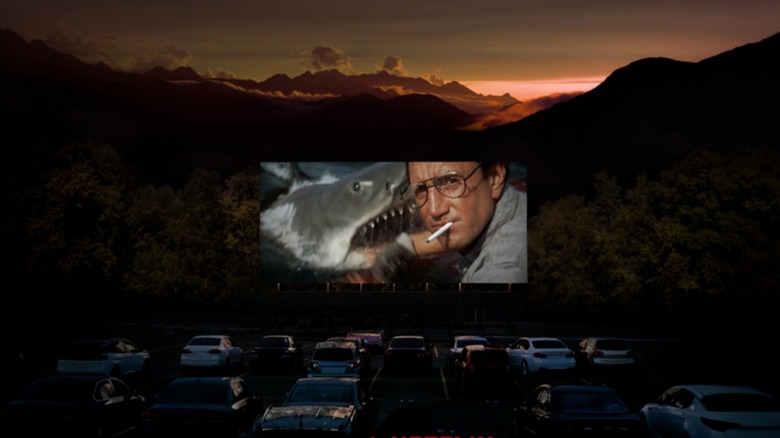 Netflix
Netflix has become one of the leading platforms in delivering movies and shows to mass audiences, giving a platform to storytellers from underserved backgrounds and providing accessibility on a mass scale. That said, the streaming giant hasn't been able to escape (very justified) criticisms of how exactly they've chosen to do business. Consider how they market their latest productions, burying new titles from up-and-coming talent in favor of whatever popular piece of content — a word I don't use lightly — is currently raking in the views. On top of some very visible public missteps and their impact on the stories they're trying to deliver to mass audiences around the globe, Netflix has also received some heat for their approach to curating their library and for not making enough of an effort to include classic titles and important pieces of film history.
Netflix seems to have heard these specific complaints, recruiting filmmaker David Fincher to executive produce a docuseries that's all about shining a light on the history of moving pictures. Check out the latest trailer for "Voir" below.
Voir Trailer
In classic Netflix style, "Voir" first came to our attention through an annoyingly vague tease about something related to David Fincher. Because the internet is the internet and the streamer knew exactly what it was doing, the natural assumption was that it would be an announcement for the next season of Fincher's "Mindhunter" series. Instead, the reveal of "Voir" mostly just seemed to elicit mass shrugs from precisely the demographic who would be best served watching it. The most invested of us will certainly recognize the names of film experts who will be involved in the project, particularly critics Walter Chaw and Drew McWeeny, along with Tony Zhou and Taylor Ramos of the "Every Frame a Painting" YouTube series of video essays. "Voir" promises to be a rich and insightful resource for those interested in charting the twists and turns of all things cinema, through the specific lens of each of those expert's most personal connections with a given movie or period of film history.
"Voir" is executive produced by David Fincher and David Prior, director of "The Empty Man," and comes to Netflix on December 6, 2021.
From executive producers David Fincher and David Prior, VOIR is a series of visual essays celebrating Cinema and the personal connection we each have to the stories we see on the big screen. From intimate personal histories to insights on character and craft, each episode reminds us why Cinema holds a special place in our lives.