David Fincher's New Netflix Show Is Voir, A Documentary Series About Cinema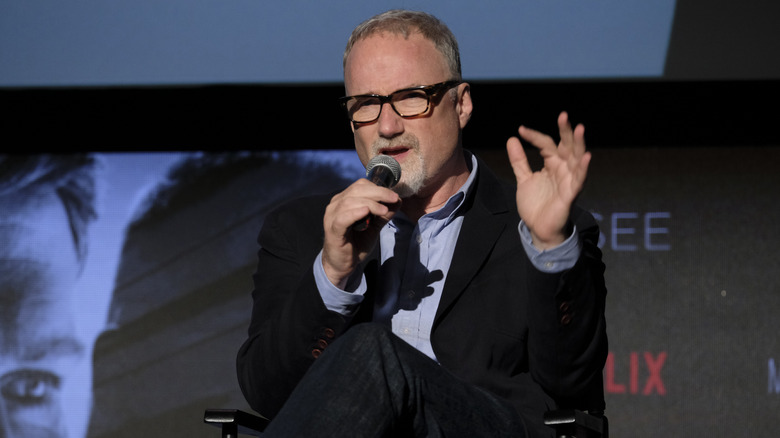 Frazer Harrison/Getty Images
The previously teased David Fincher/Netflix announcement has been revealed and, just to get this out of the way, it has nothing to do with "Mindhunter." Rather, the streaming service has revealed that Fincher is producing a new docuseries celebrating the art that is cinema. A brief teaser has been revealed, though it is admittedly a bit vague. Have a look for yourself.
From executive producer David Fincher…

VOIR, a new documentary series of visual essays celebrating cinema, from the mind of one of film's modern masters.

Premiering at AFI Fest and coming soon to Netflix. pic.twitter.com/gqHqlvbxZF

— NetflixFilm (@NetflixFilm) October 13, 2021
As we can see, the brief teaser promises this will be "a collection of visual essays for the love of cinema." It will premiere at AFI Fest next month and will be arriving "soon" on Netflix. As for the specifics? Writer Drew McWeeny, who is involved, in a recent edition of his newsletter, said the following of the project:
"I can tell you that this is a series of stand-alone video essays about movies. We're not trying to sell you anything, and we're not interviewing anyone about what Marvel movies they're doing. We're each tackling a totally different idea, something that intrigues us or upsets us or that has to do with our connection to the movies. Each one runs between 10 and 30 minutes, and they were produced with the full support and involvement of Fincher and David Prior, who you may know as the director of 'The Empty Man.'"
Netflix is Staying In the Fincher Business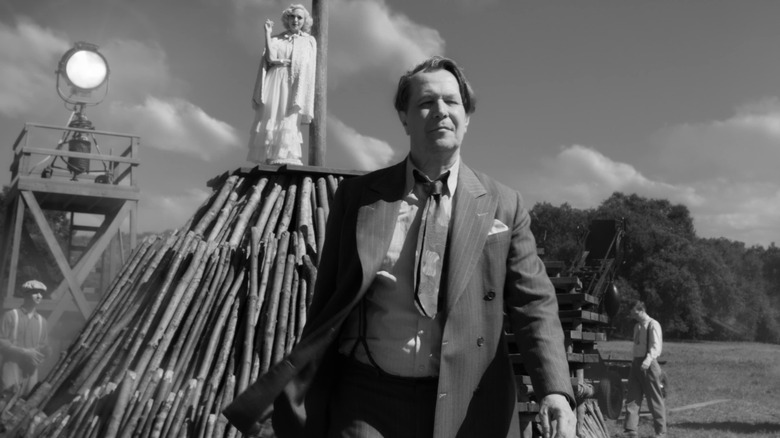 Netflix
Fincher previously teased the series, along with several other projects, in an interview earlier this year. Elsewhere on the filmmaker's to-do list is, intriguingly enough, a "Chinatown" prequel series. Whether or not that ultimately ends up at Netflix remains to be seen, but the streaming service is very happy to stay in the Fincher business, that much is certain.
Netflix and Fincher previously teamed on "House of Cards," which was the beginning of the company's transition into making original content. Fincher also produced the acclaimed series "Mindhunter," which probably won't ever get a third season at this point. More recently, Fincher directed "Mank," which won Oscars for best production design and cinematography.
Aside from that, Fincher serves as an executive producer on the hit animated anthology series "Love, Death and Robots," which aired its second season earlier this year. Next up appears to be "The Killer," an assassin flick that has both Michael Fassbender and Tilda Swinton attached to star. Andrew Kevin Walker, who previously worked with Fincher on the much-beloved "Se7en," is penning the screenplay. So there is much to look forward to on the Fincher front these days, "Voir" included.
"Voir" does not yet have a release date set.