Superhero Bits: Spider-Man: No Way Home Might Be Very Long, That Stargirl Post-Credits Scene & More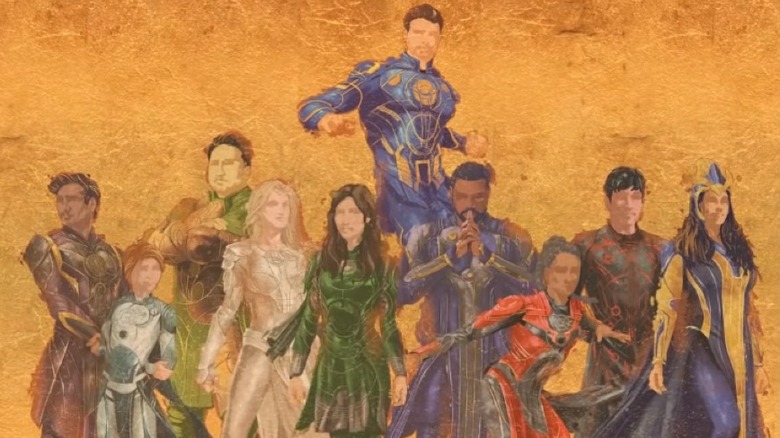 Marvel Studios
(Superhero Bits is a collection of stories, updates, and videos about anything and everything inspired by the comics of Marvel, DC, and more. For comic book movies, TV shows, merchandise, events, and whatever catches our eye, this is the place to find anything that falls through the cracks.)
In this edition of Superhero Bits:
The "Spider-Man: No Way Home" runtime has been revealed.
"Eternals" video lets us meet the Deviants.
That important "Stargirl" post-credits scene.
Dwayne Johnson may have visited Wakanda.
Image Comics No Longer Doing Second Printings Of Its Books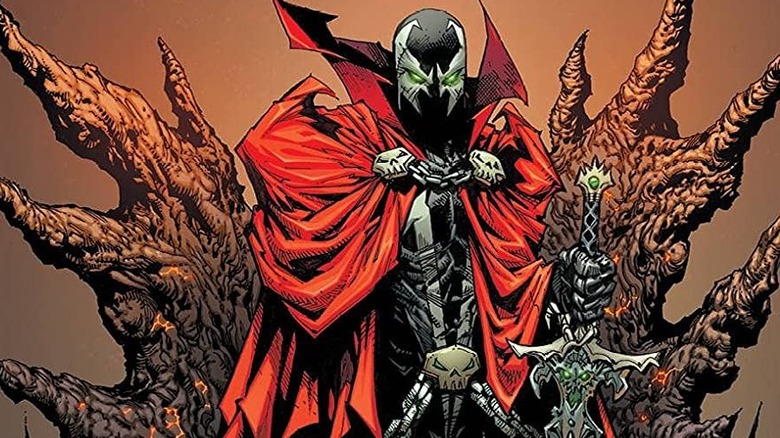 Image Comics
Printing issues have hit the comic book industry hard, largely as a result of issues stemming from the pandemic. Last week, Image Comics announced its solution to help handle the problem, which is going to impact comic book collectors, as well as retailers, in a major way. As reported by Games Rader, the "Spawn" publisher will no longer produce second printings for any of its books. 
Period. 
In a letter sent to retailers recently, the Image said the following:
"Starting now, and for the foreseeable future, there will be no second printings of any titles. Please keep this in mind as you order: there will be limited stock available for orders, and we will not be reprinting anything that sells through at the distributor level."
This means any of the new "Spawn" titles, "Saga" when it returns, or any book published by Image will be one-and-done, save for digital copies or trade paperbacks. This could have major ramifications for the collector's market. Be diligent about pre-ordering books, comic readers.
Neca Flash Gordon Orginal Superheroes Figures
NECA has revealed a new line of "Flash Gordon" figures that serve as variants of the company's previously released "Defenders of the Earth" series. The figures, seen in the above tweet, come from the toymaker's "Original Superheroes" line, with this new lineup consisting of Flash Gordon, Ming The Merciless, and The Phantom. Full details for the figures, as well as pre-order information, can be found at Toy Ark.
Marvel's Spider-Man Nearly Had a Bigger Final Boss Fight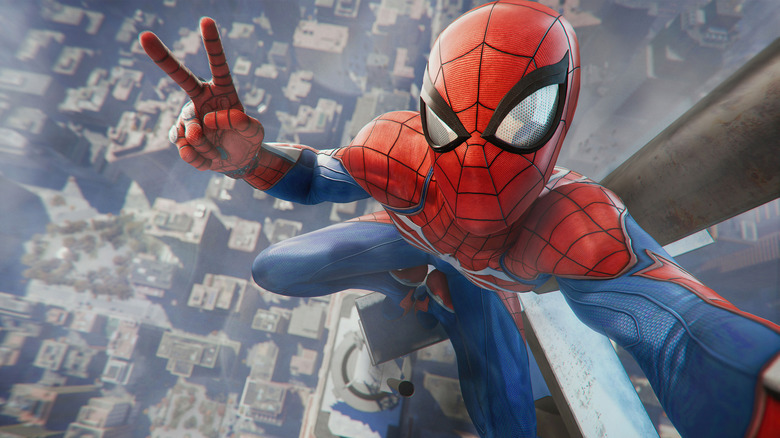 Marvel
As reported by GameIndustry.biz, the 2018 hit video game "Marvel's Spider-Man" nearly had a larger, more sprawling final boss fight. Insomniac Games CEO Ted Price touched on the topic during a keynote speech at Develop: Brighton. 
Said Price:
"Originally, we were going to have a boss battle that took you all over New York City, and it was way out of scope. The temptation is to just brute force it, put our heads down and run through the brick wall. But the team took a step back and thought about what was important to the players, and that was the breakdown of the relationship between Peter and his former mentor, Doctor Octavious."
Would this have improved the already beloved game? We may never know, but the good news is "Spider-Man 2" is coming our way in 2023.
Spoiler Warning! Stargirl Season 2 Finale Post-Credits Scene
Warning, do not watch the above video if you have yet to watch the "Stargirl" season 2 finale. Unless you don't care about spoilers, that is. For those who have, we should discuss the fact that the villain, Mister Bones, is making his way to the show next season. Though the villain was referenced previously, this is the first time we've seen him on screen. This, presumably, means big things for "Stargirl" season 3, and perhaps the ArrowVerse at large.
Did Dwayne Johnson Visit the Black Panther 2 Set?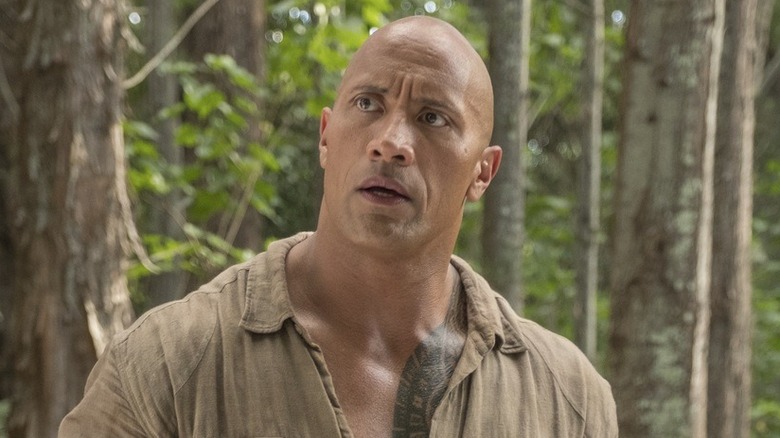 Sony Pictures
It's rumor time! 
Recently, the MarvelStudiosSpoilers page on Reddit posted a large dump of information on Halloween. Aside from the alleged Jim Carrey as M.O.D.O.K. casting, another intriguing rumor in the bunch is that Dwayne Johnson is said to have visited the set of "Black Panther: Wakanda Forever," the sequel to 2018's "Black Panther," while he was filming DC's "Black Adam." The post stated that Johnson "filmed 'Black Adam' on the stage right next to BP 2, and he visited the set frequently; unknown if he actually has a role." 
That last bit feels like bait, and we have no reason to think Johnson has a role in the MCU flick. In any event, this is an interesting, unofficial Marvel/DC crossover, if true.
Marvel Trivia With the Eternals Cast
With "Eternals" finally hitting theaters this weekend, Marvel has ramped up the promotional campaign in a big way. That has provided us with much in the way of supplementary goods, such as the above video, which features members of the cast partaking in Marvel-related trivia in the form of true or false questions. Check it out for yourself.
Spider-Man: No Way Home Might Be Very Long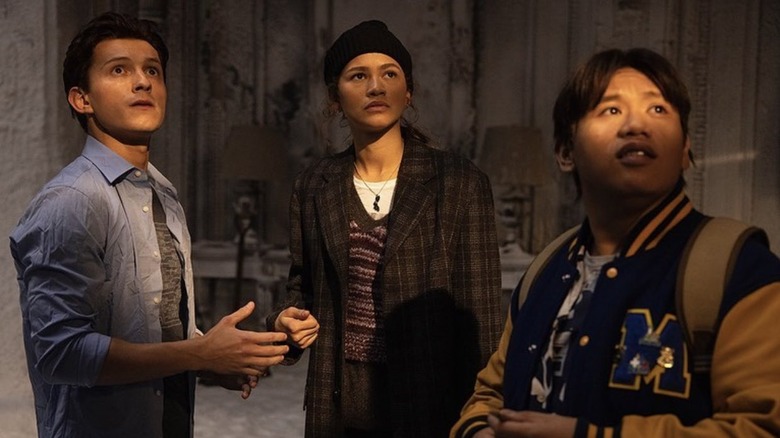 Sony Pictures
As reported by Comicbook.com, the Portuguese movie site Ingresso recently listed the running time for "Spider-Man: No Way Home," and it's going to be a long one. 
Assuming the site is accurate, Tom Holland's latest MCU adventure will be 159 minutes, or nearly 2 hours and 40 minutes. Given what we've seen so far, the movie has a lot to accomplish with multiversal happenings and whatnot, so that makes sense. Plan your bathroom breaks accordingly, Marvel fans.
Eternals Marvel 101 Deviants Featurette
Lastly, Marvel has released a new featurette for "Eternals" that serves as a primer for the movie's main villains, the Deviants. Given that these are lesser-known characters within the Marvel Comics canon, this video may serve certain fans well, offering a bit of background information before they check out director Chloe Zhao's MCU epic for themselves. 
"Eternals" hits theaters this weekend. Be sure to check out the video for yourself above.