Superhero Bits: Jim Carrey Rumored For MCU Role, Marvel Comics Hit With Massive Delays & More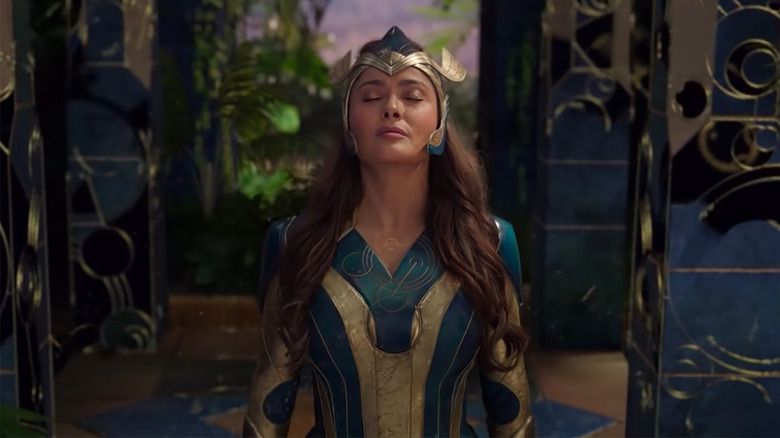 Marvel Studios
(Superhero Bits is a collection of stories, updates, and videos about anything and everything inspired by the comics of Marvel, DC, and more. For comic book movies, TV shows, merchandise, events, and whatever catches our eye, this is the place to find anything that falls through the cracks.)
In this edition of Superhero Bits:
Ava DuVernay dishes on "New Gods" cancelation
Marvel Comics faces massive delays
Jim Carrey MCU casting rumors
A New "Spider-Man: No Way Home" image
Marvel Comics Has 70 Titles Delayed Over Printing Issues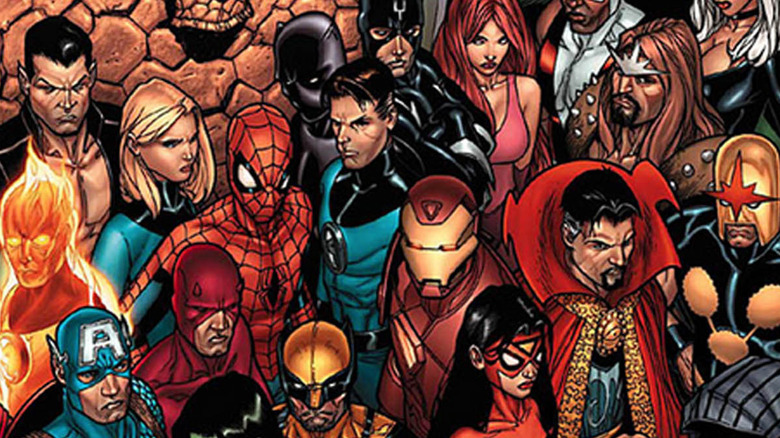 Marvel
As reported by Games Radar, Marvel Comics is expecting over 70 different titles to be delayed as a result of printing issues. The industry has been hit hard by the pandemic, with paper shortages, supply chain issues, and other factors causing major headaches. The report notes that a paper shortage isn't to blame here. Rather, "Marvel is adjusting its production schedule to accommodate scheduling and logistics issues with the printing companies it contracts." Some notable books being affected include "Black Panther," "Hulk," "Avengers," and "Alien," among many others. Games Radar has a full list of books, along with the new expected release dates.
Spider-Man: Miles Morales PlayStation 4 Trailer
Somewhat curiously, Sony recently uploaded a new trailer for last year's "Spider-Man: Miles Morales" video game, which was made available for the PlayStation 5 as well as PlayStation 4 consoles. Interestingly, this trailer is geared specifically toward the PS4, seemingly targeting the previous generation of console owners. To what end? It's difficult to say but it could have something to do with the fact that Christmas is just around the corner and they may be looking to move some units this holiday season. In any event, you can check out the trailer above.
Here's Why the New Gods Movie Was Canceled
Ava DuVernay ("Selma") was supposed to direct a "New Gods" movie for DC and Warner Bros. It isn't happening anymore, and now we know why. In a recent Sirius XM interview, the filmmaker dished some details on why the project was scrapped, saying the following:
"I loved New Gods, which is the project that got axed. The studio decided that they did not want to pursue a certain part of that comic world based on some things that were going on with another film in that world. So, before I even was able to kind of complete my script with Tom King, they axed it. But I already had two projects going."
While she doesn't name names, this sounds an awful lot like Zack Snyder's "Justice League" may have had something to do with it. If that's true, fans getting the Snyder Cut may have come at the cost of this movie. Make of that what you will.
Speed Force Flash Figure from McFarlane Toys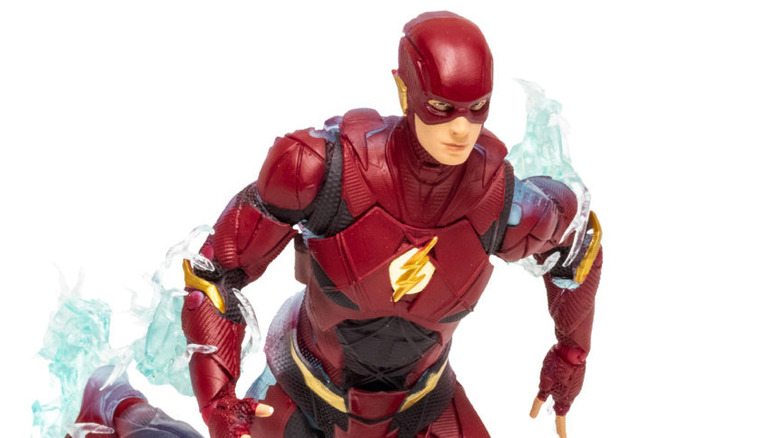 McFarlane Toys
As reported by Toy Ark, the folks at McFarlane Toys have opened up pre-orders for the upcoming Zack Snyder's Justice League – Speed Force Flash DC Multiverse 7″ Scale Figure. Retailing for a very reasonable $19.99, the figure takes its inspiration from the movie, which was released on HBO Max earlier this year. The figure will be available at Target and, for those interested, pre-orders are available at this link.
Dany Levy Denies Ant-Man 3 Casting Rumors
Sorry, Dan Levy fans but the "Schitt's Creek" actor is not joining the MCU. Despite some unfounded rumors, he will not be part of "Ant-Man and the Wasp: Quantumania." Levy recently popped by "Jimmy Kimmel Live" and, as we see in the above clip, he debunks the rumors flat-out. Says Levy:
"That was the last time I was in London. Grateful to have a photo with Paul Rudd. I had dinner with him and his lovely family. The downside of having dinner with Paul Rudd is that the Internet, in this case, went wild with a conversation that included 'Paul Rudd looks so much younger than Dany Levy,' 'They must be best friends,' and Dan is in talks to be in Ant-Man . And the answer is: I wish I was best friends with him, not true, not in Ant-Man, and he also looks much younger than me. So it's kinda a lose-lose, other than the fact that you are having dinner with Dan Levy with Paul Rudd, which is a win-win."
So that's a bummer, but hey, we're still getting Bill Murray in the MCU.
Jim Carrey Playing M.O.D.O.K. In the MCU?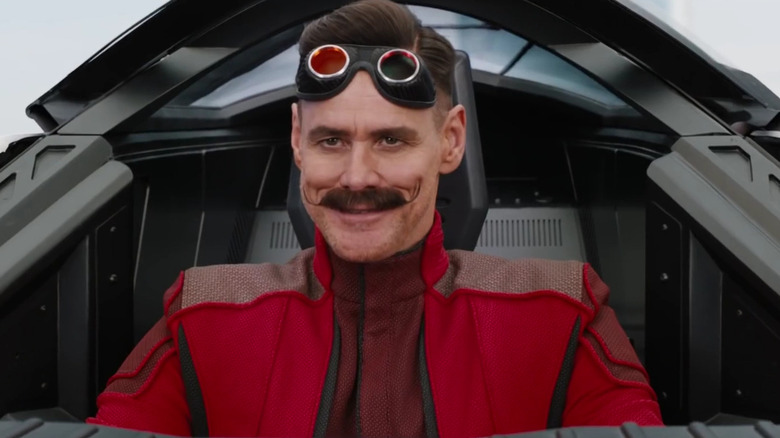 Paramount Pictures
Back to the rumor mill we go! We must caution this one is pretty unfounded for the time being, so don't get too excited. That said, a recent Reddit post (via DisInsider) suggests that legendary funnyman Jim Carrey is playing none other than M.O.D.O.K. in the MCU. The post suggests he will appear in various projects, possibly including "She-Hulk" and "Ant-Man and the Wasp: Quantumania." For now, this is pretty thin but it is certainly something to pay attention to in the coming weeks/months.
A New Spider-Man: No Way Home Pic Emerges
As revealed by USA Today, we have a new still from this winter's "Spider-Man: No Way Home." It sees Tom Holland's Spidey fighting for his life and appears to be from the same freeway fight scene with Doc Ock that we've seen hyped up quite a bit in the marketing. Though Alfred Molina's villain doesn't appear in this particular image. Marvel, it seems, is trying not to give too much away ahead of this one's theatrical rollout in December. Possibly for good reason. We shall know soon enough.
Get to Know the Eternals
Lastly, Marvel's "Eternals" is finally hitting theaters this week and, wouldn't you know it, they've decided to release a crash course in who the Eternals are in the MCU. Whether or not it's enough to convince those who aren't already on board to check out director Chloe Zhao's MCU flick is up in the air. Check out the featurette for yourself above and then see Eternals